WIN PRIZES, CHANGE LIVES.
50% of all profits go straight to the food banks we support. Every ticket you buy makes a difference.
£

107,500
PRIZE VALUE GIVEN AWAY
Choose the prize you want to win and grab yourself some entries!
These competitions will be live very soon.
Follow the simple 3-step process below to get involved in our competitions.
Choose which prizes you'd love to win, pick your tickets and complete our secure checkout!
Follow us on social media and watch the live draw to see if you win!
We use Google's Random Number Generator to pick our winners and it's almost as random as we are!
If your number is generated, we will call you live and arrange for delivery.
Hear what some of our amazing customers have to say about 50/50!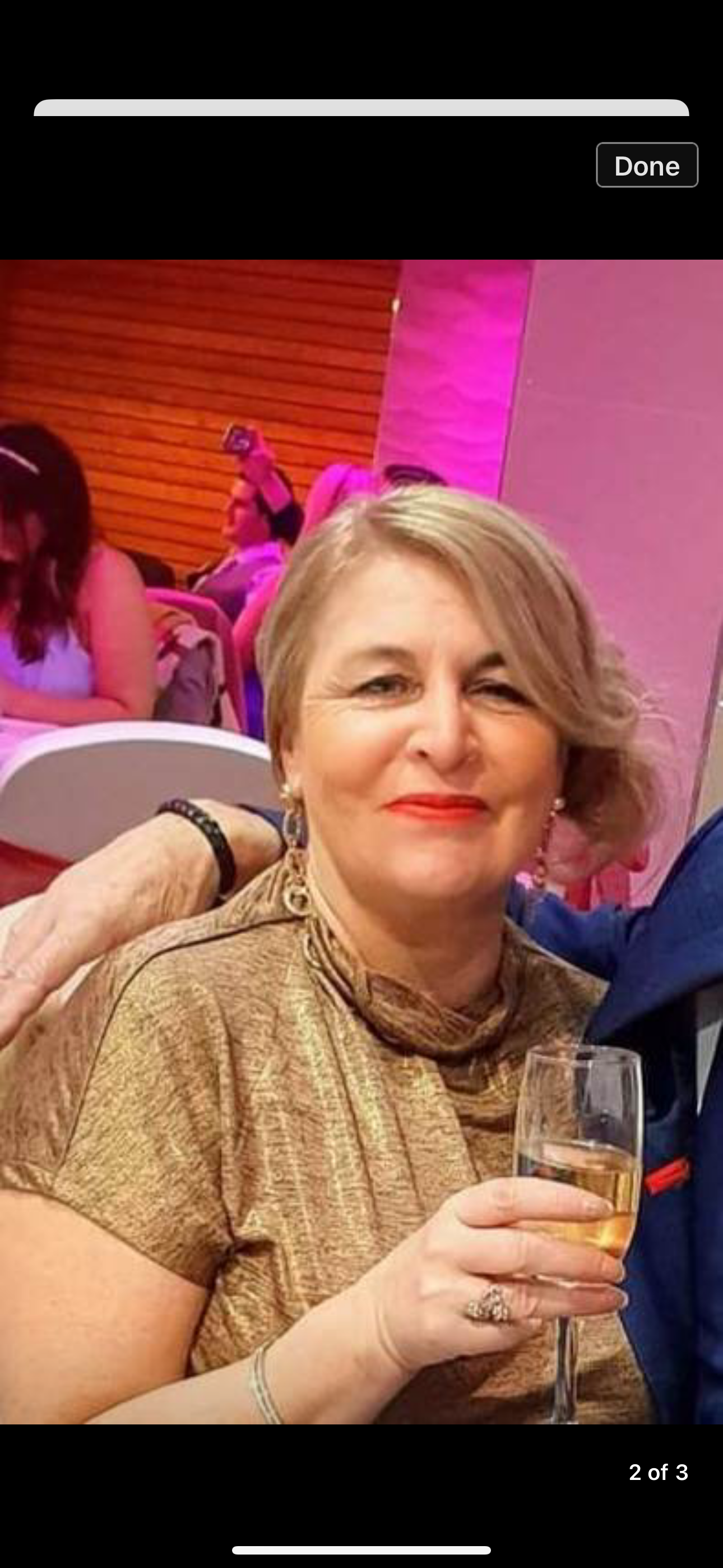 Amazing!
Amazing! A dedicated beautiful lady, and her young family who give up their time to help others. Everyone should help support this cause. She dedicates so much of her time to support our local food banks! She is fantastic!
Ann Gillan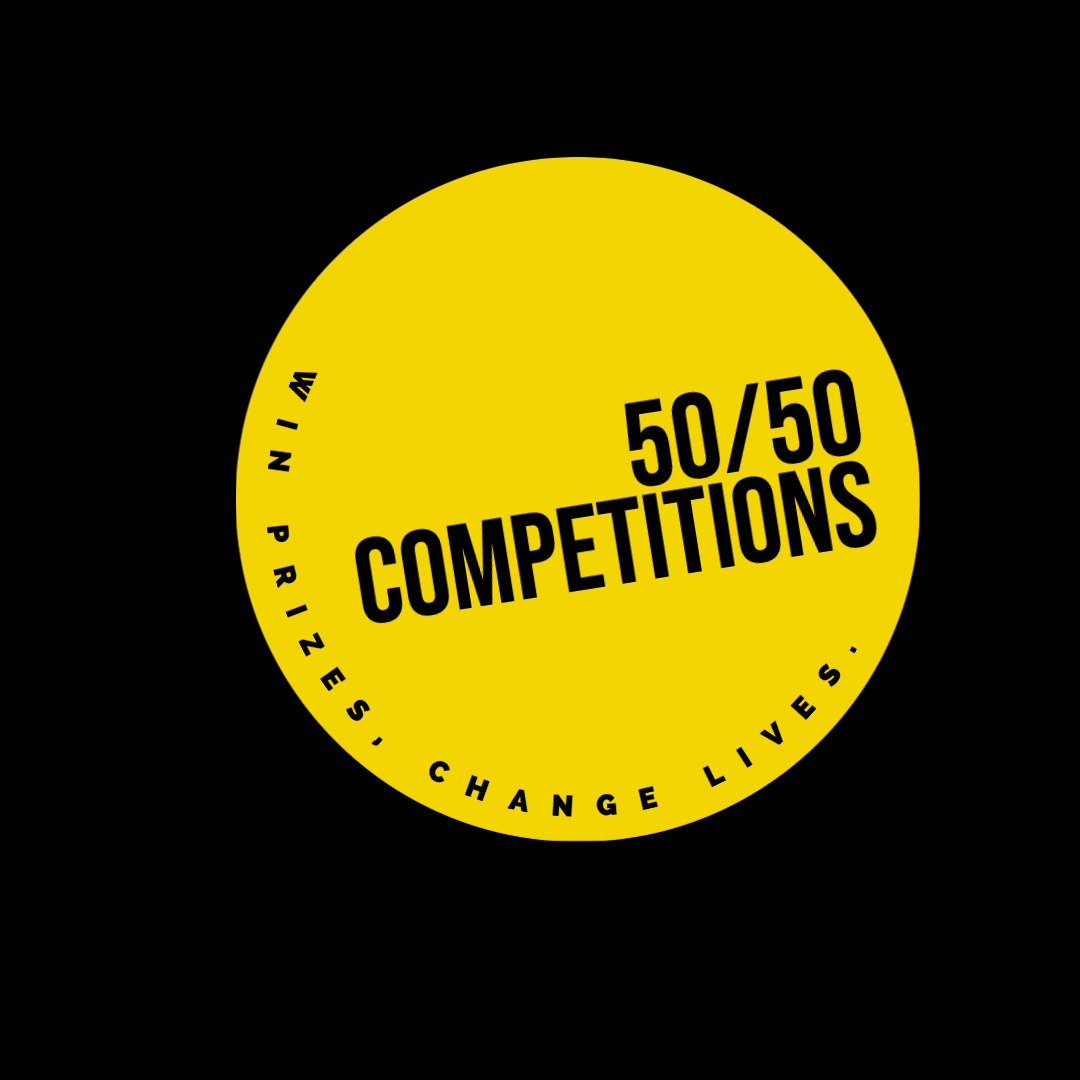 They are amazing at what they do!
They are amazing prizes for the money
Helen Hannaway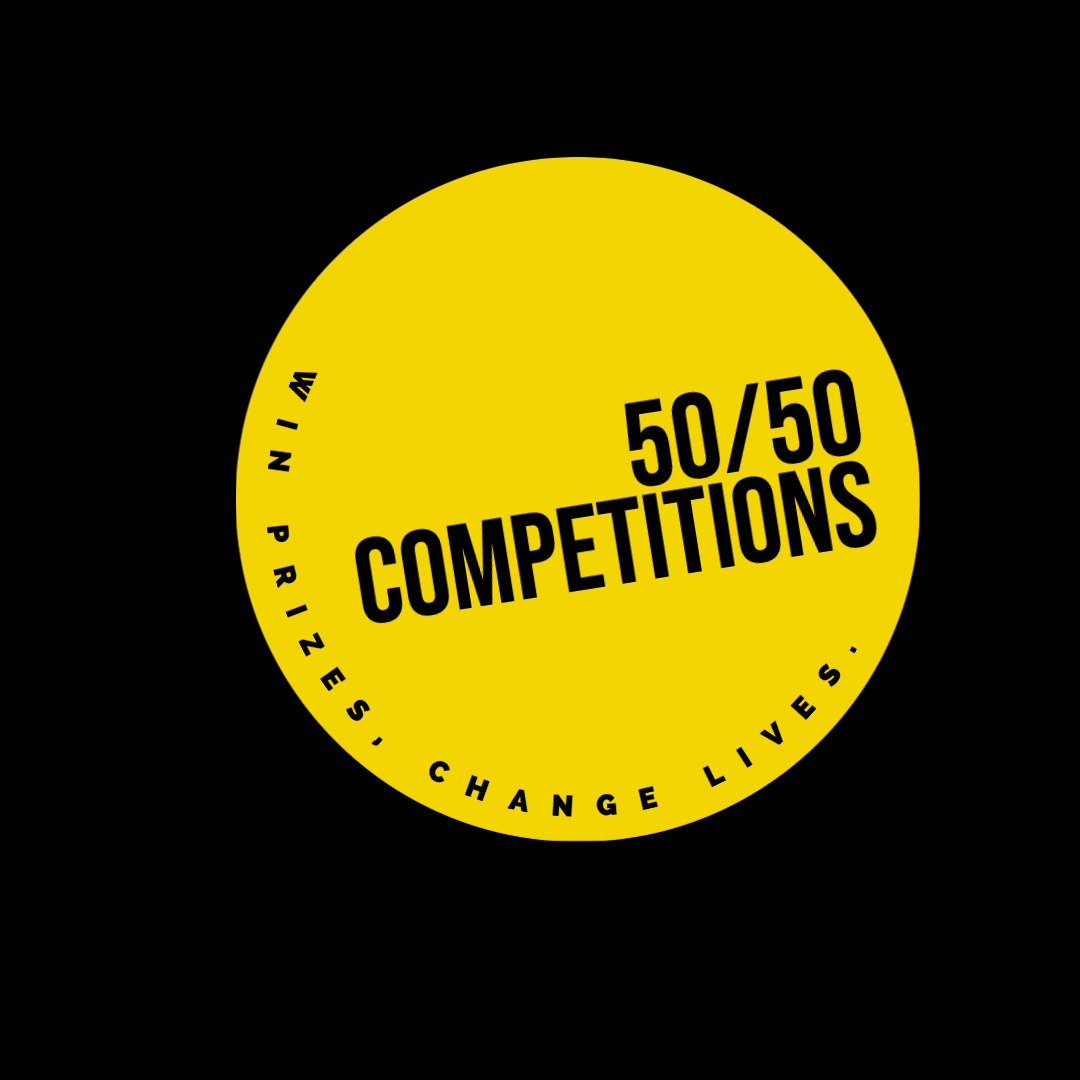 Prizes are really good!
Agnes Griffin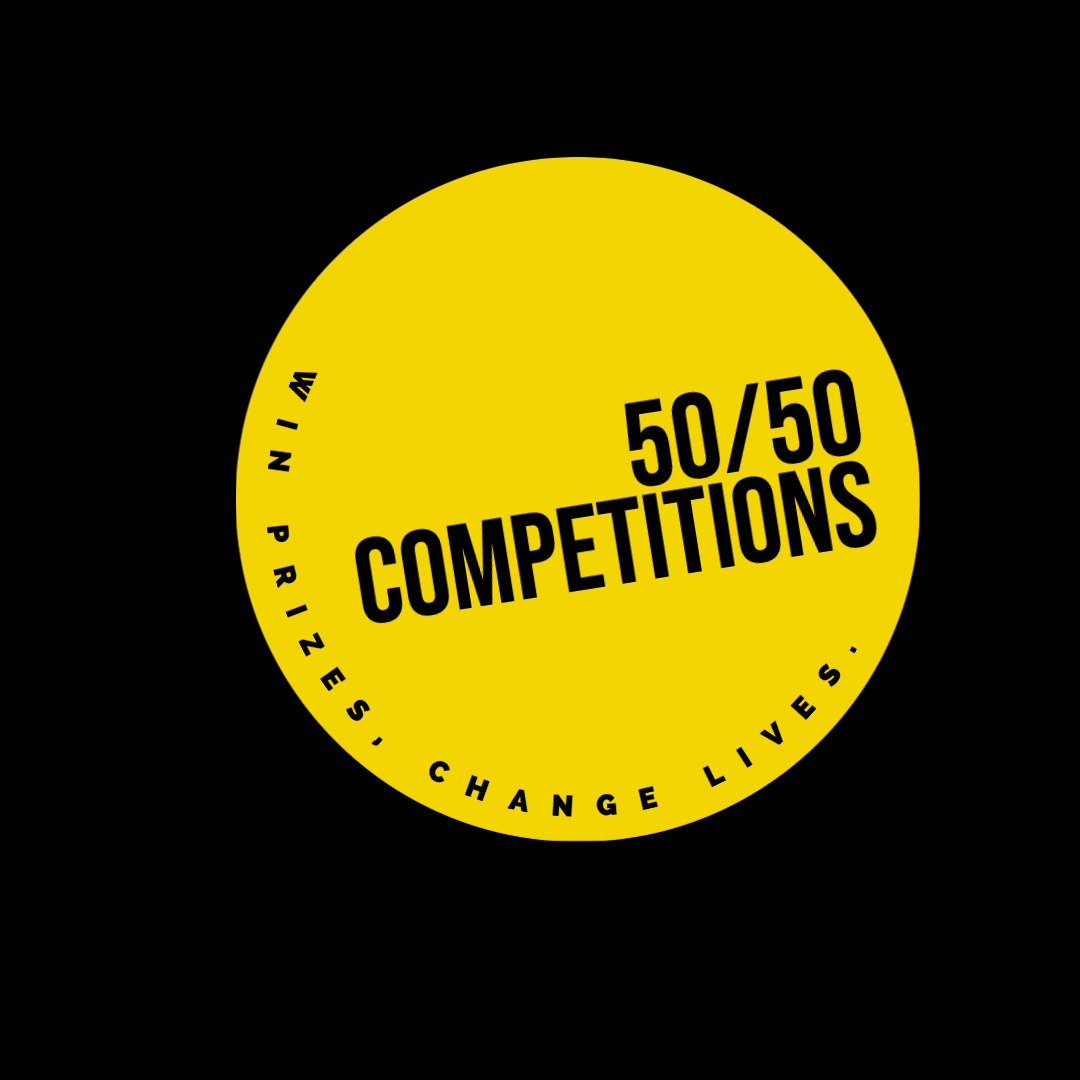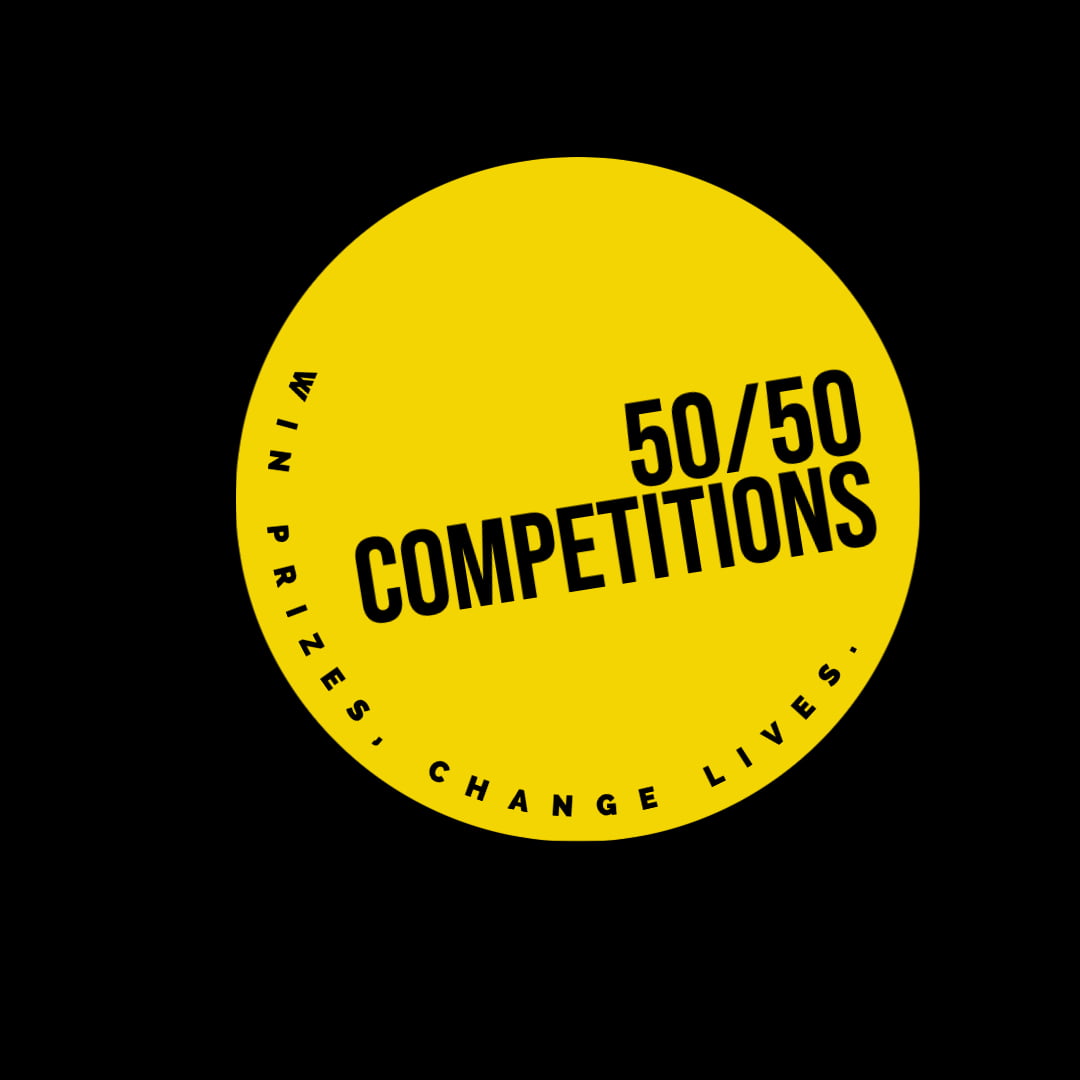 New website is easy to use!
Agnes Griffen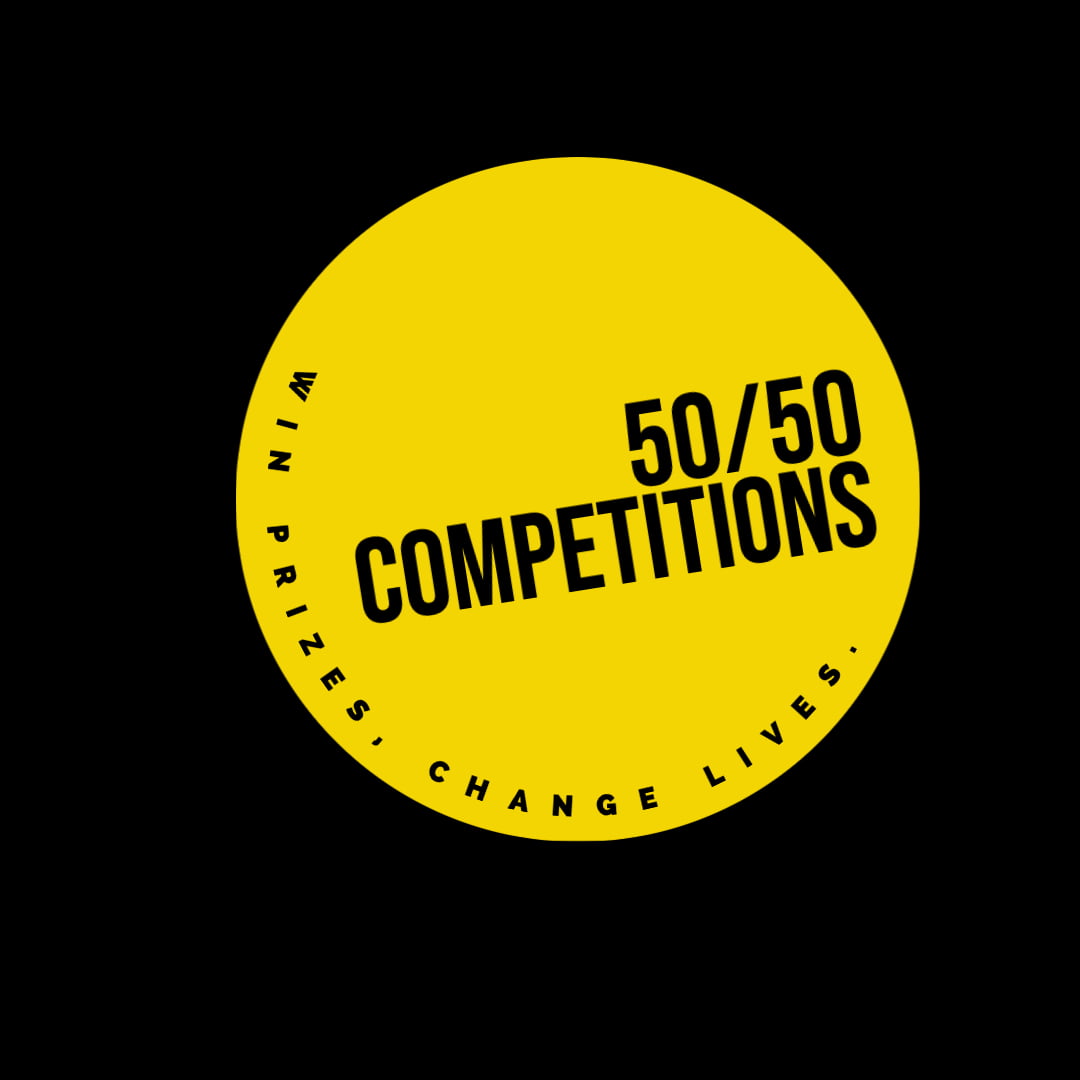 You have to be in it to win it!
What an amazing opportunity to win fantastic prizes whilst supporting charities at the same time. Lisa has given so much of her time to create something that supports so many. It's amazing to be part of it!
Melissa O'Hara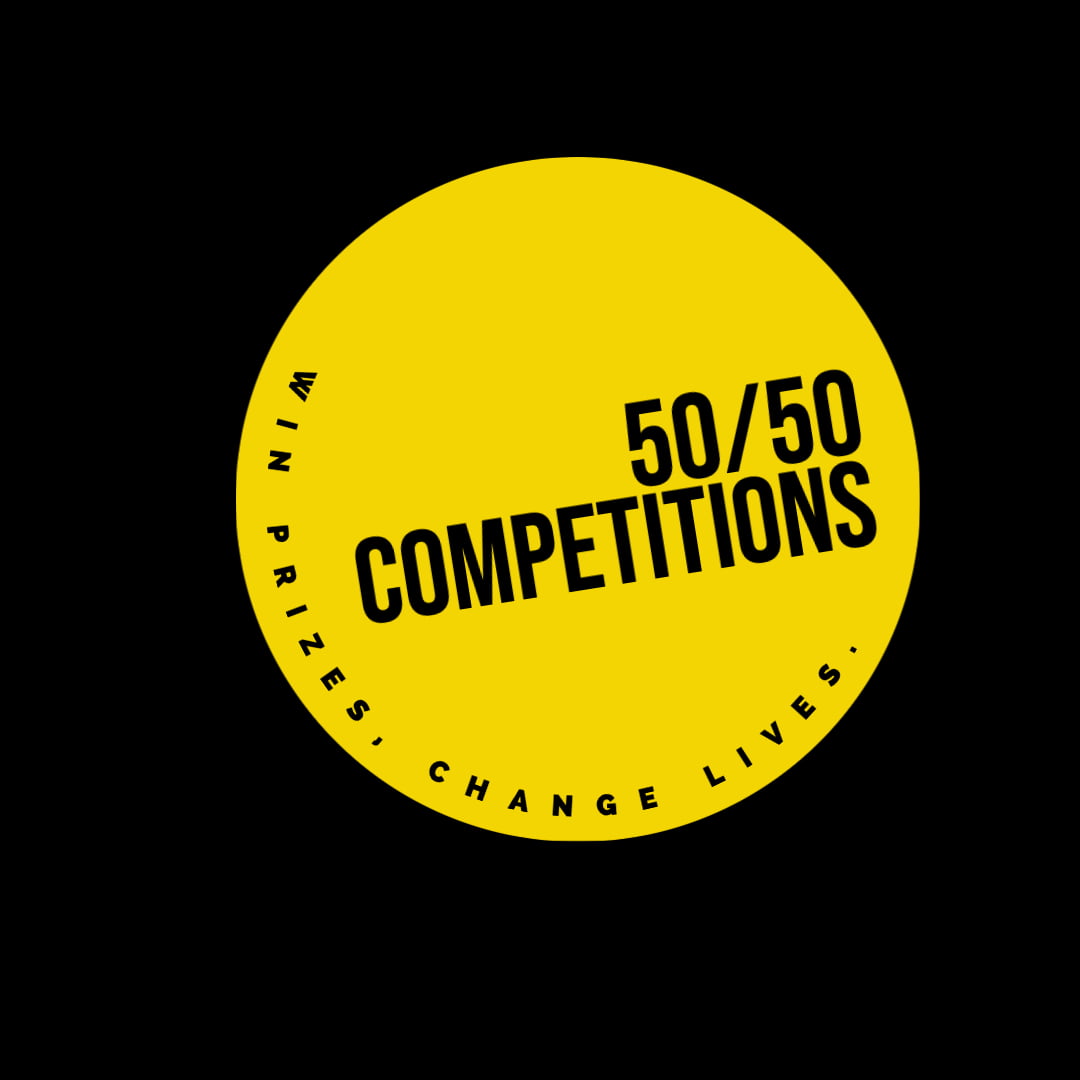 Quick, easy to use
Quick, easy to use and a good cause!
Irene Kerr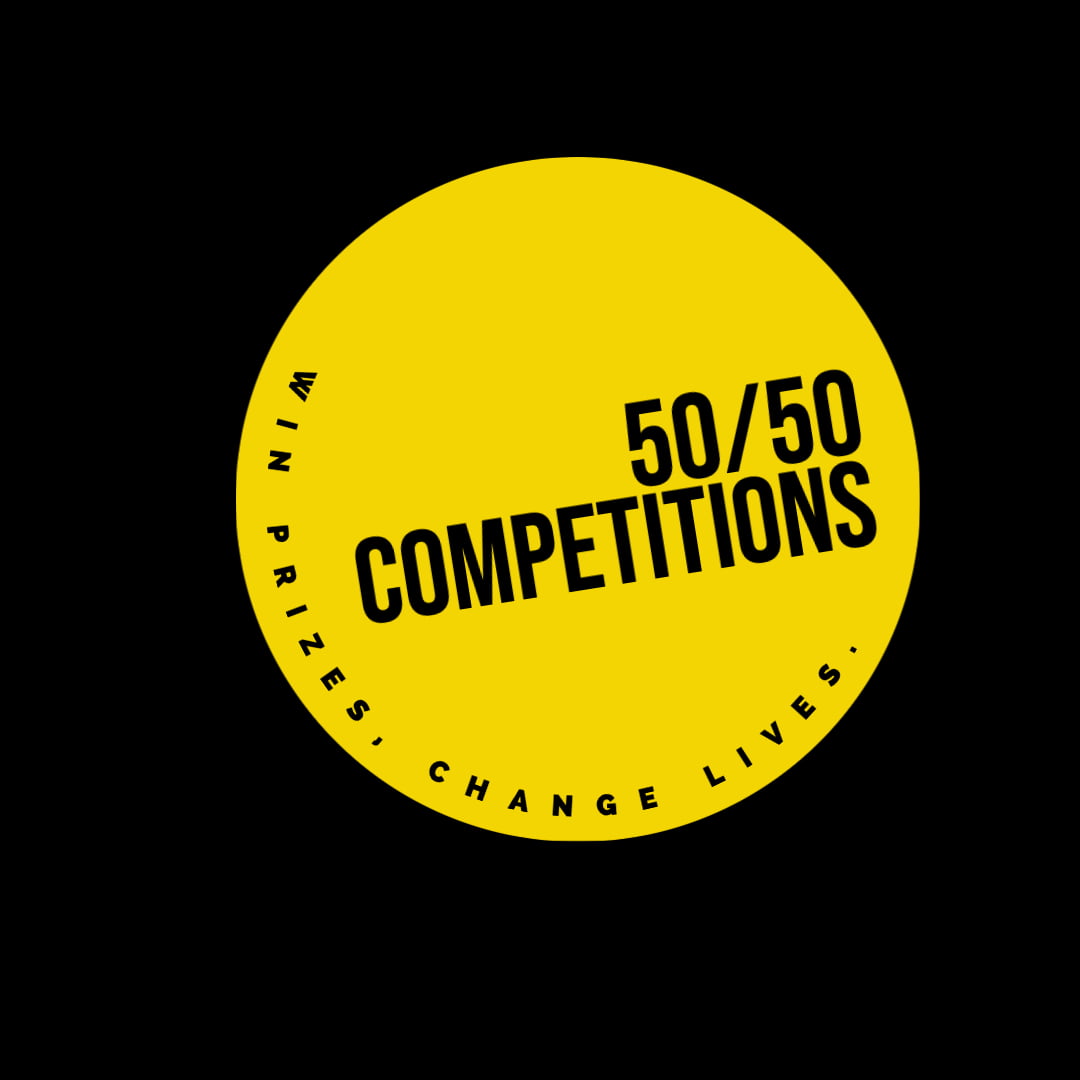 So easy to use!
So easy to set and and pay . Great prizes
Heather Angelopoulous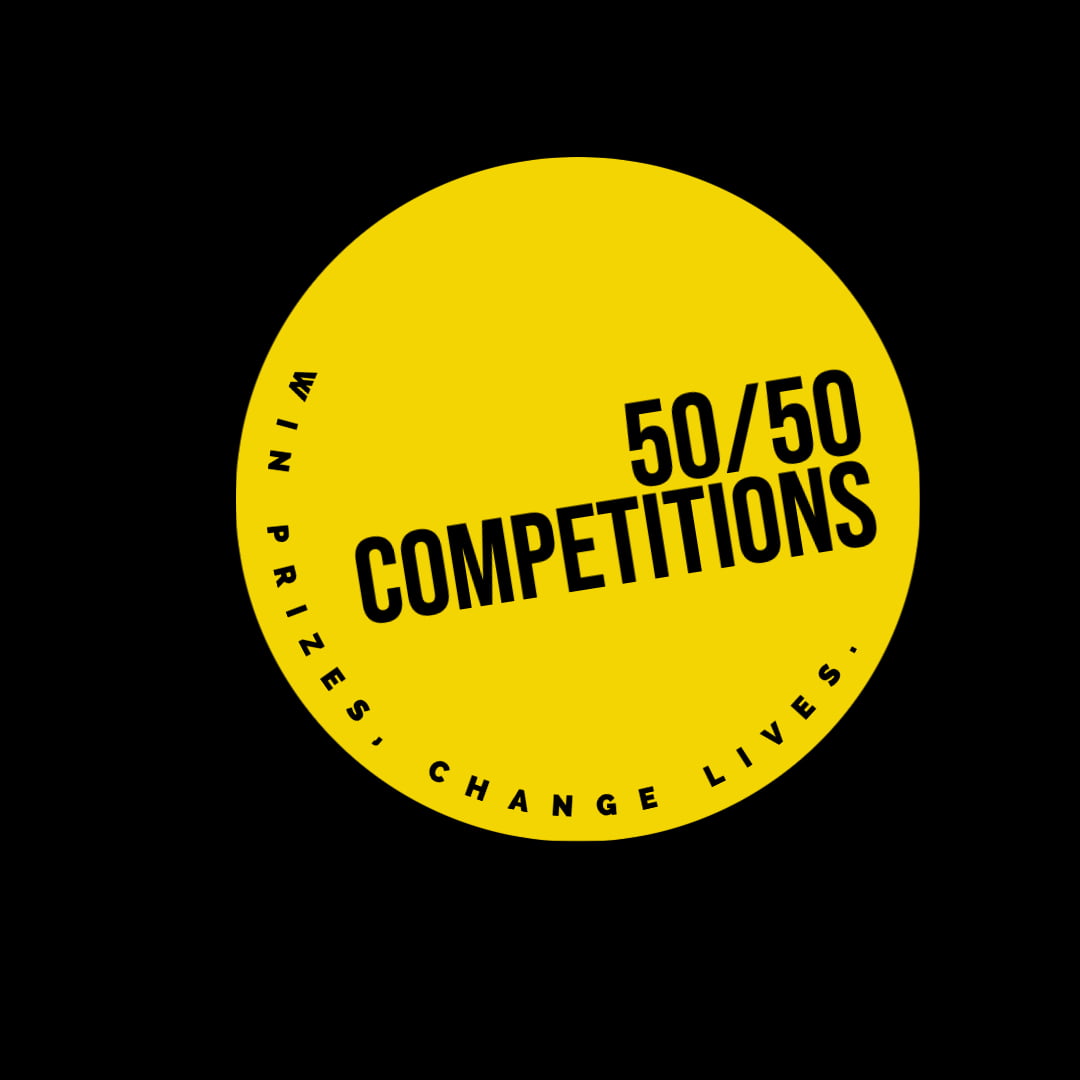 Clear and easy to use.
Clear and easy use. Great prizes.
Brenda Robb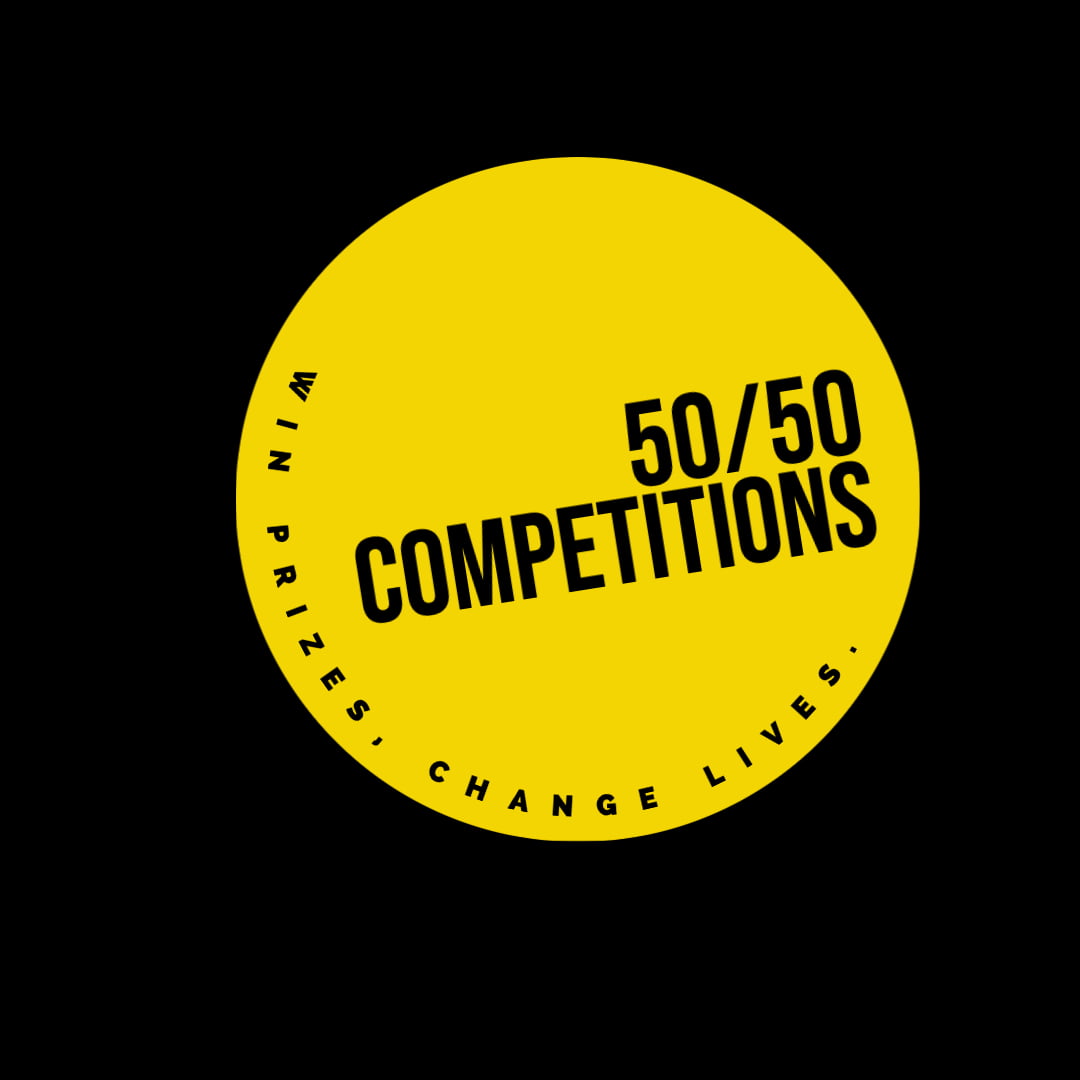 Easy to use!
Easy to use and for such a good cause!
Geraldine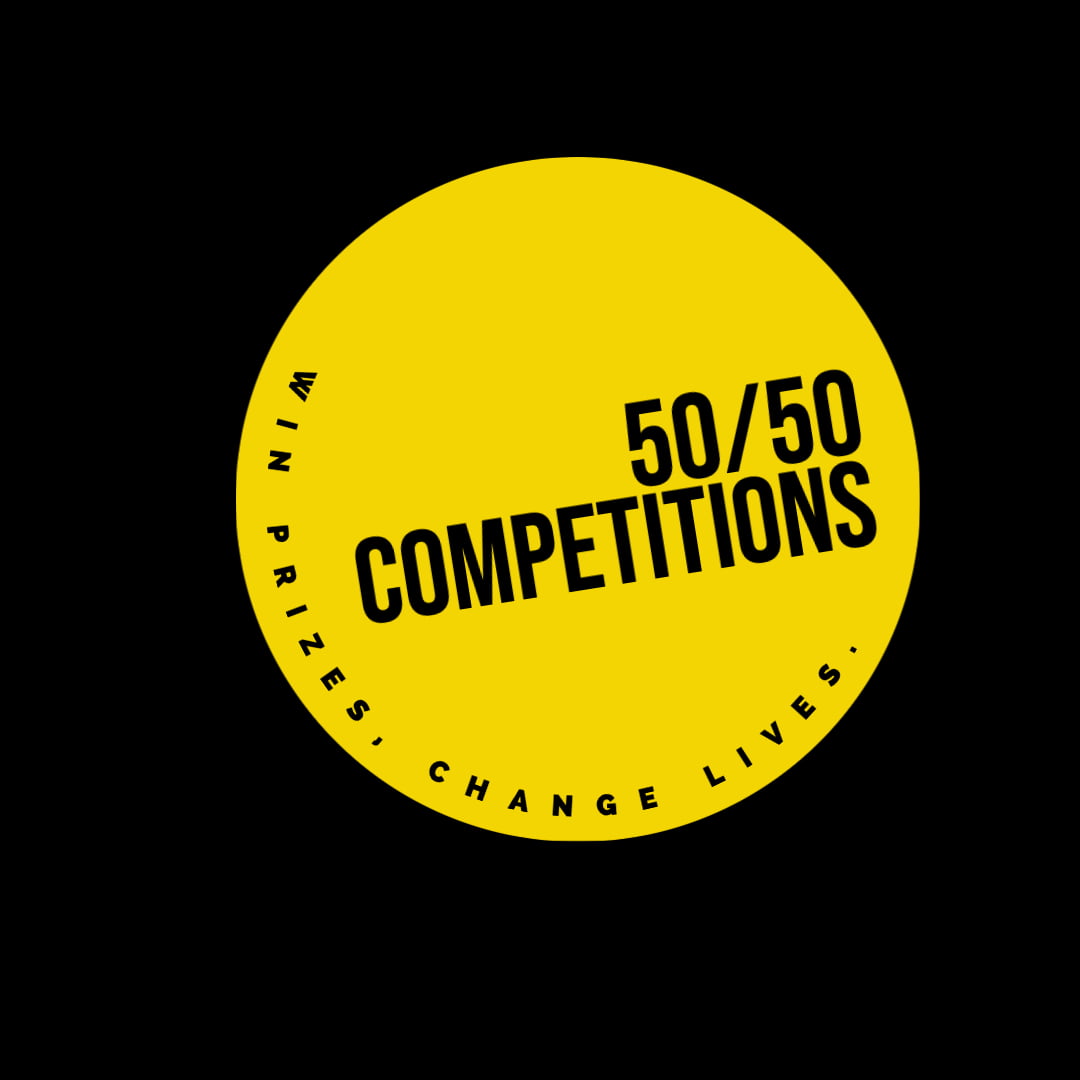 Great competitions!
Great competitions and fabulous charities getting huge support.
Agnes O'Brien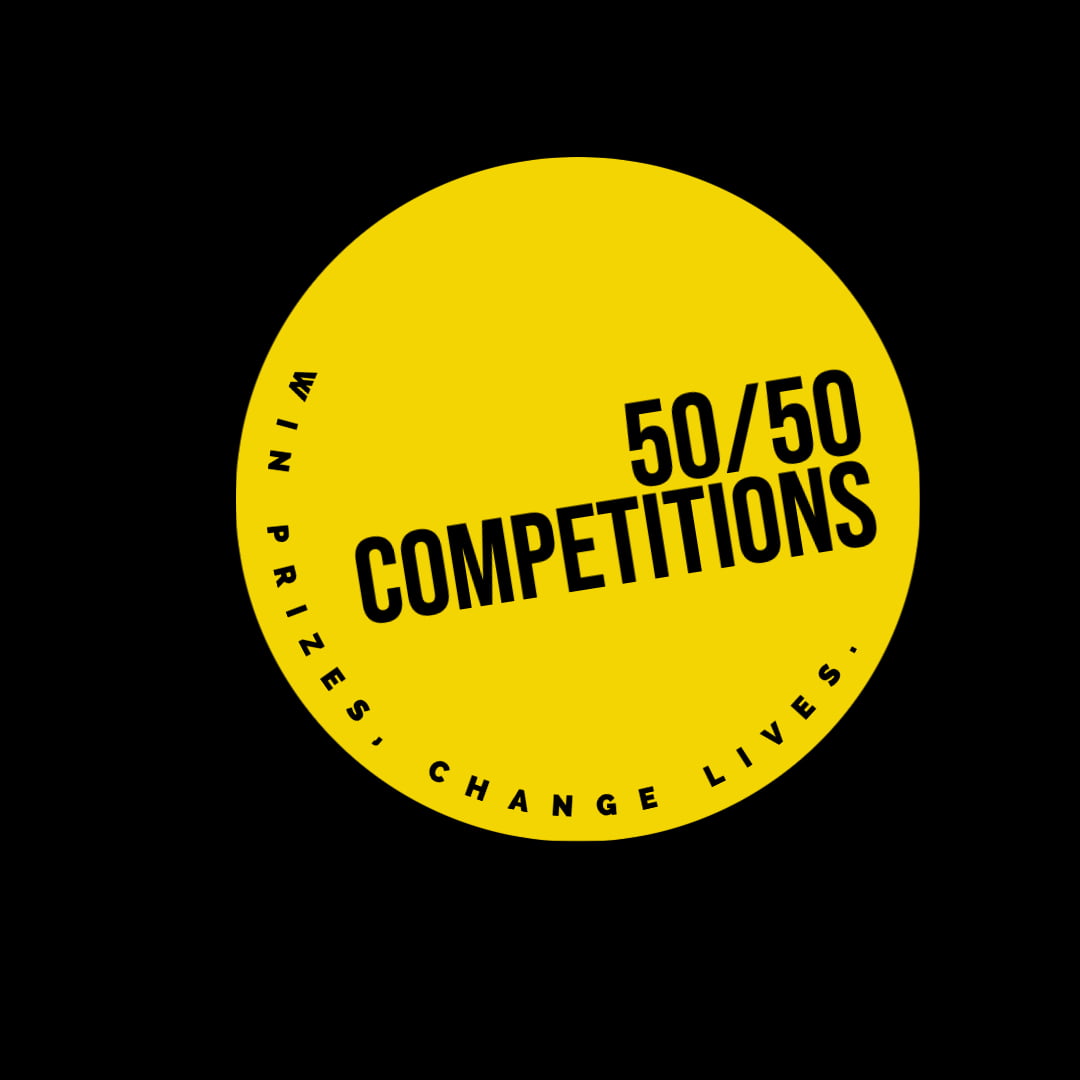 Easy to enter
Easy to enter good prizes and a great cause. No one should go hungry
Anne Iggo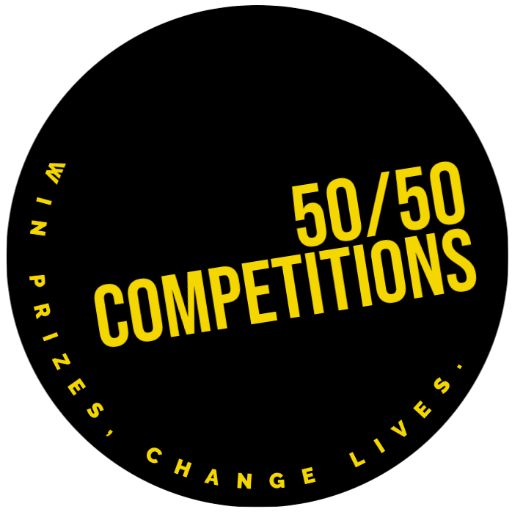 Why 50/50?
Well, it's all in the name! When you take part in ANY of our competitions, we donate HALF of all profits to those in need.
We primarily support two local food banks: Loaves and Fishes in East Kilbride and St Bernadette's Food Bank in Motherwell. They are dependant on our weekly donations to help those who are facing very difficult and challenging times.