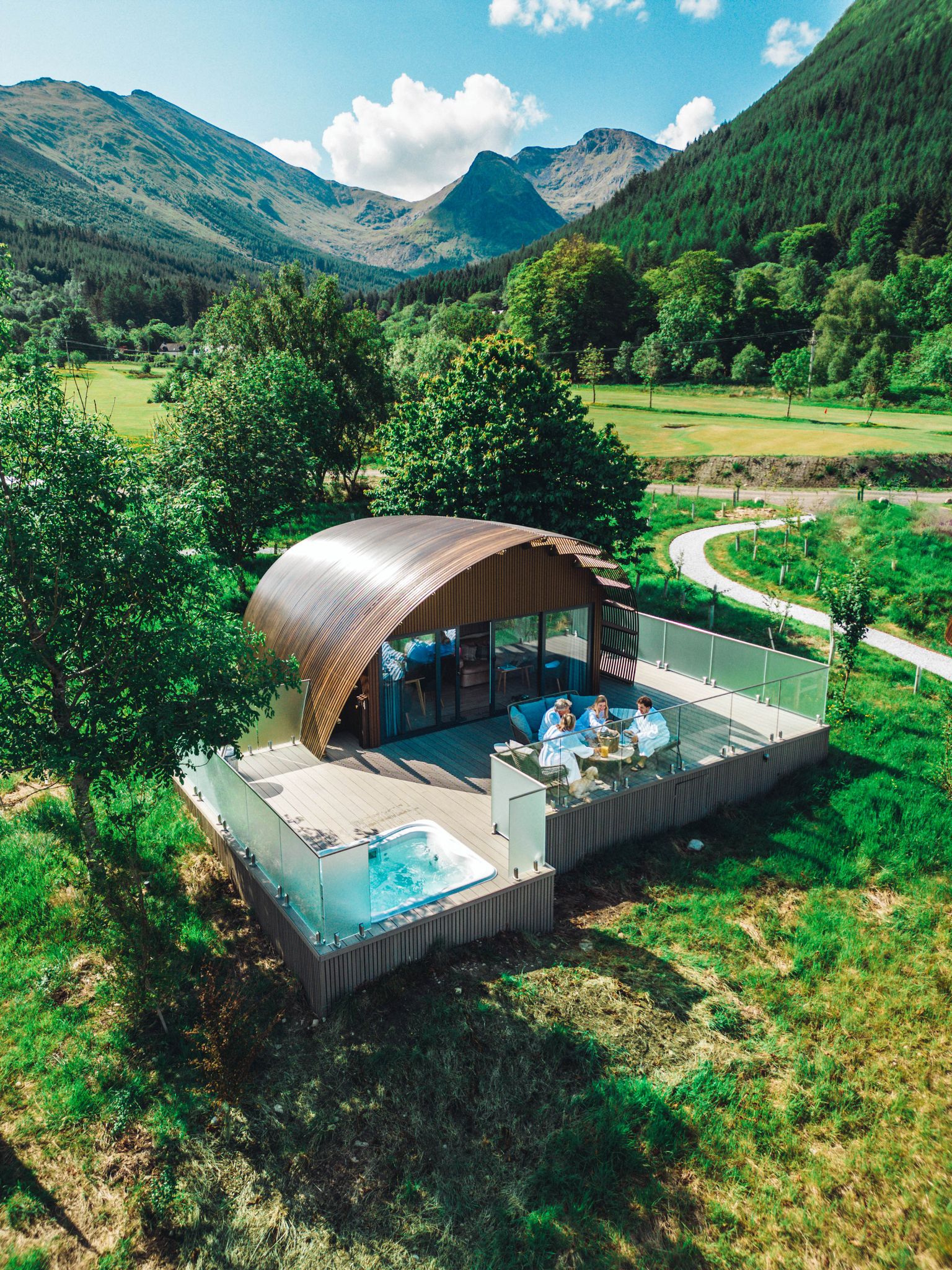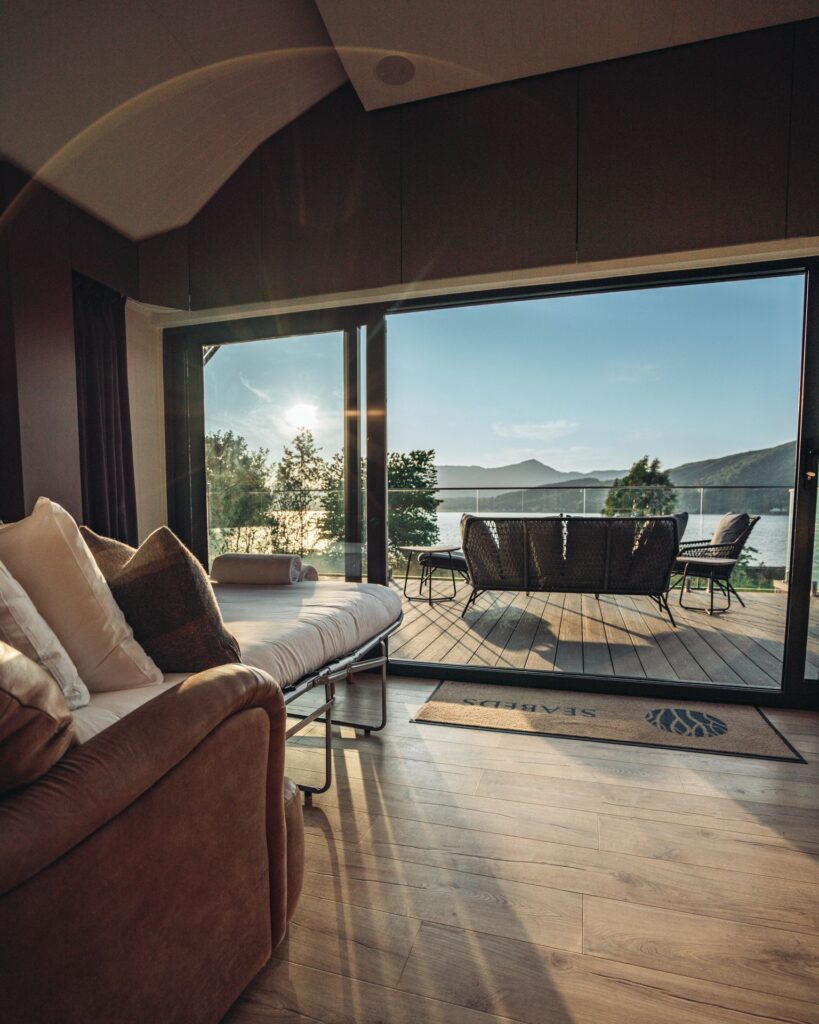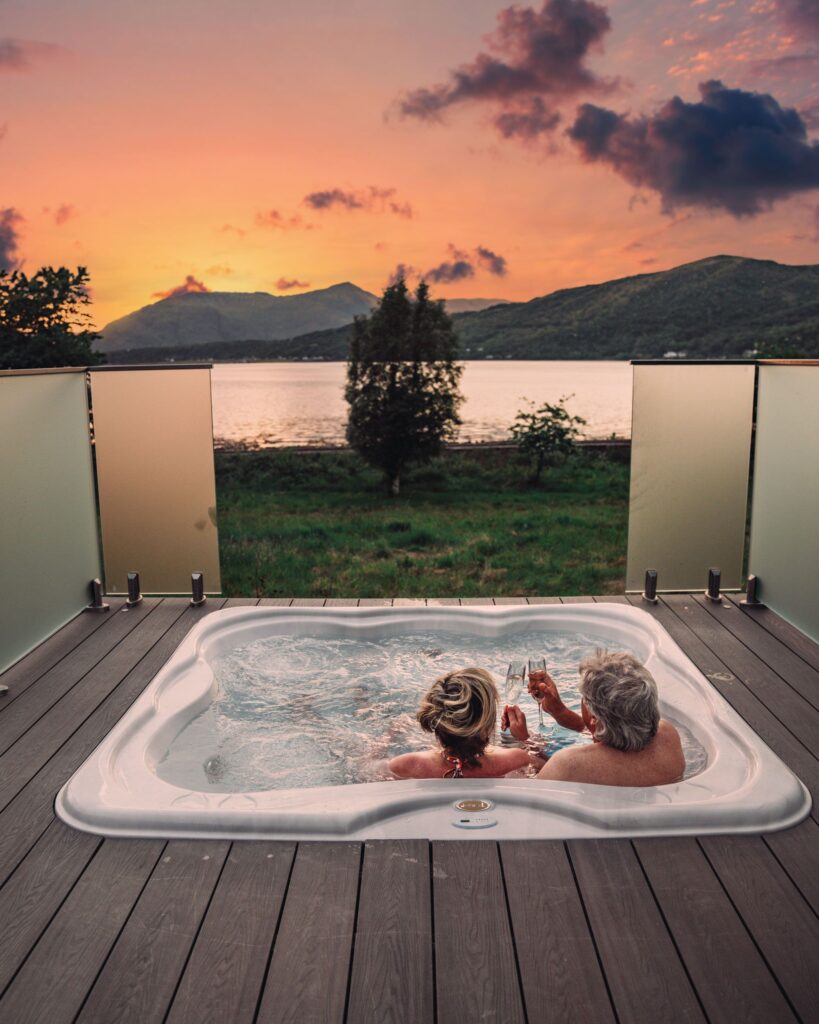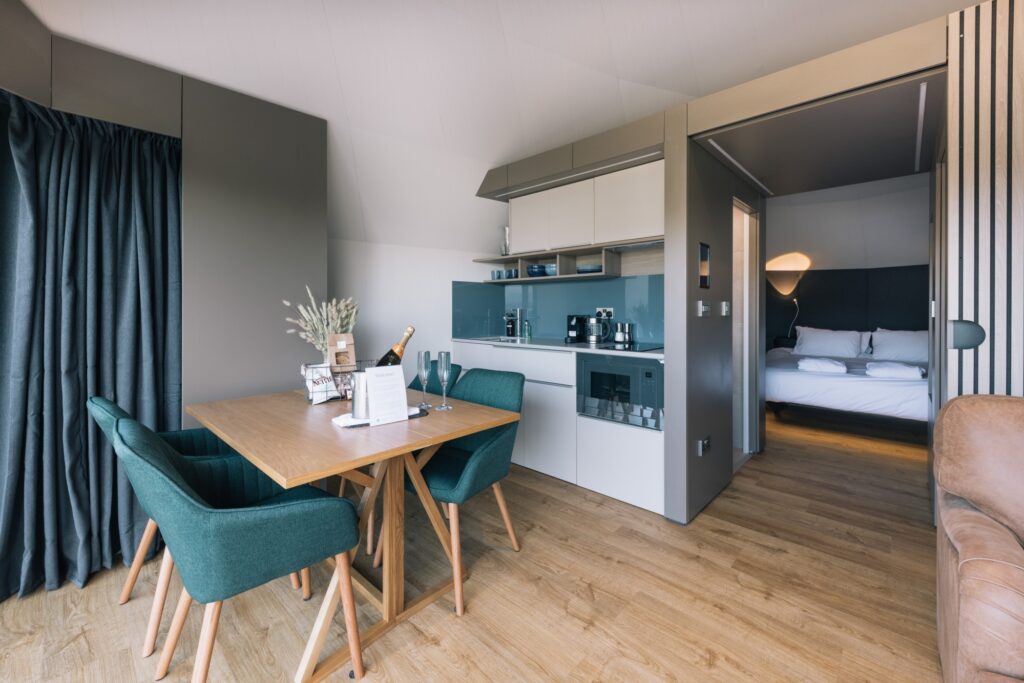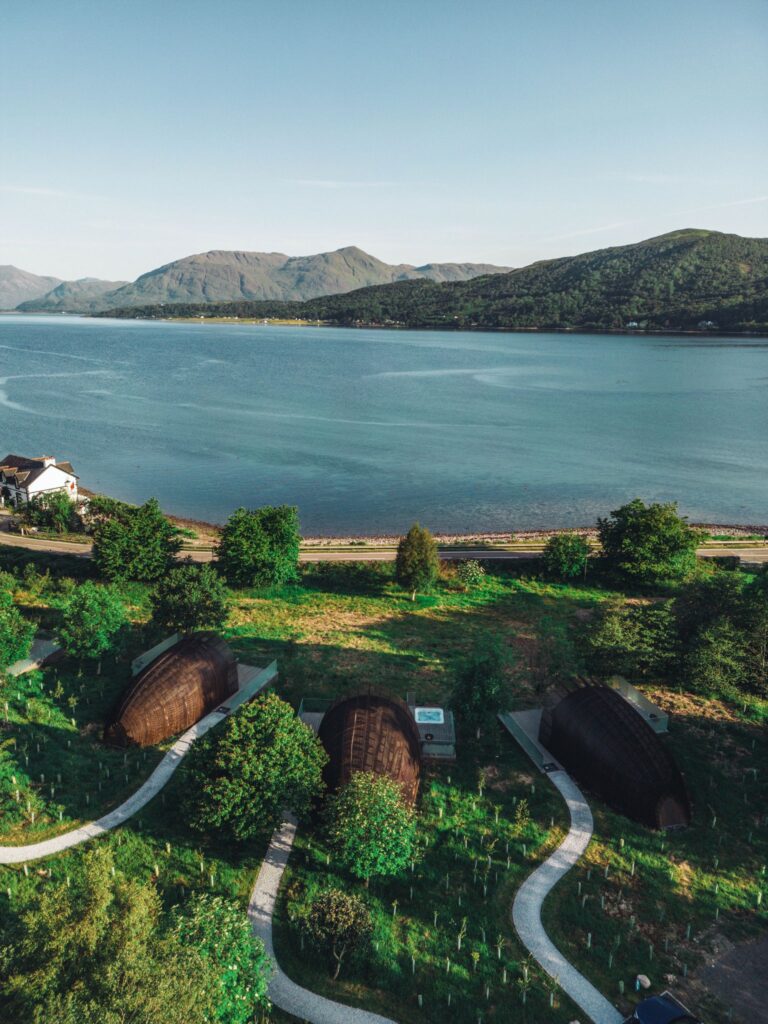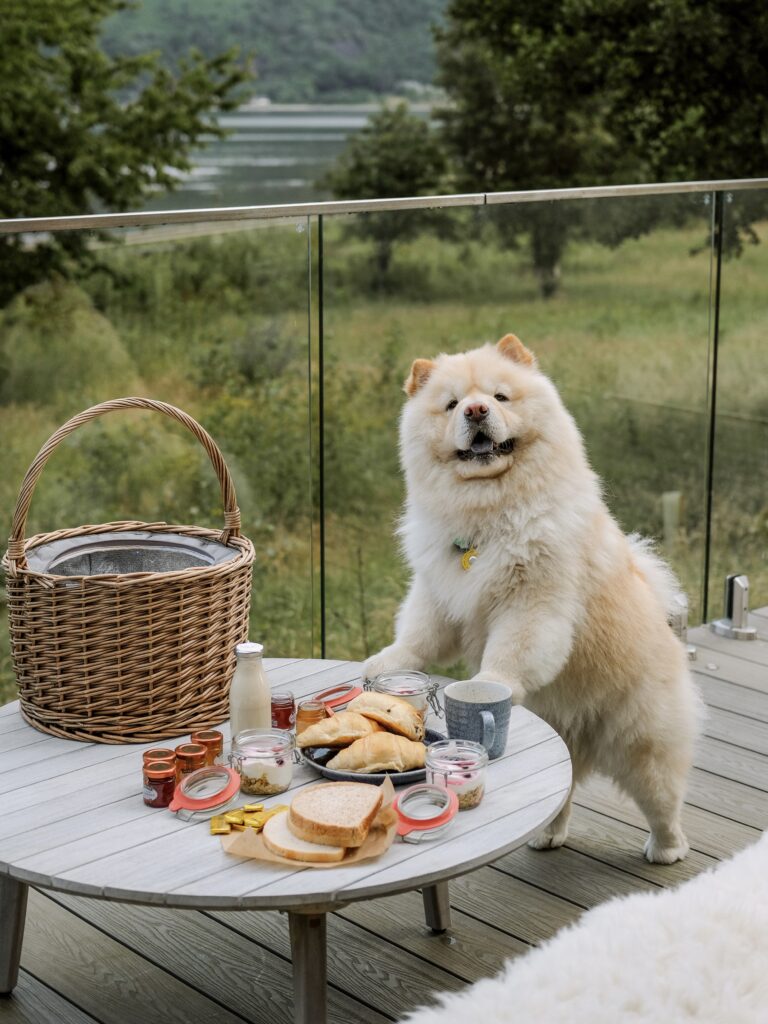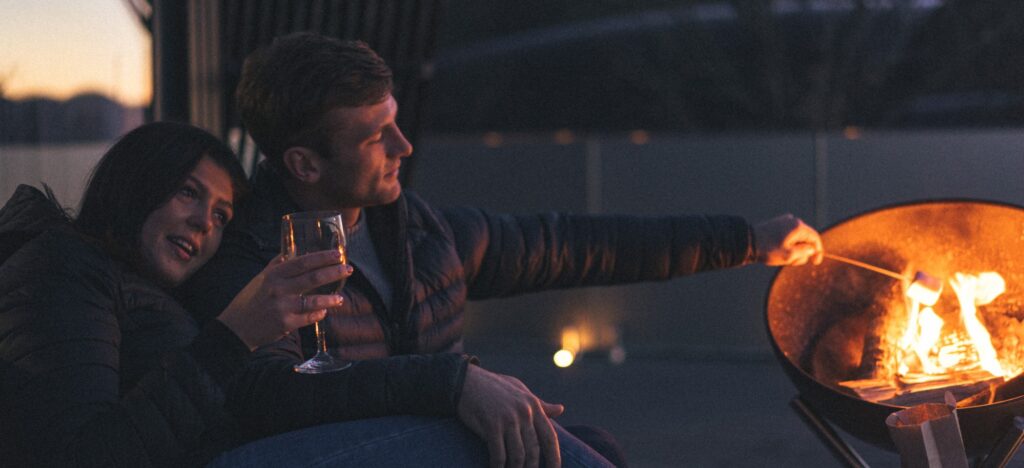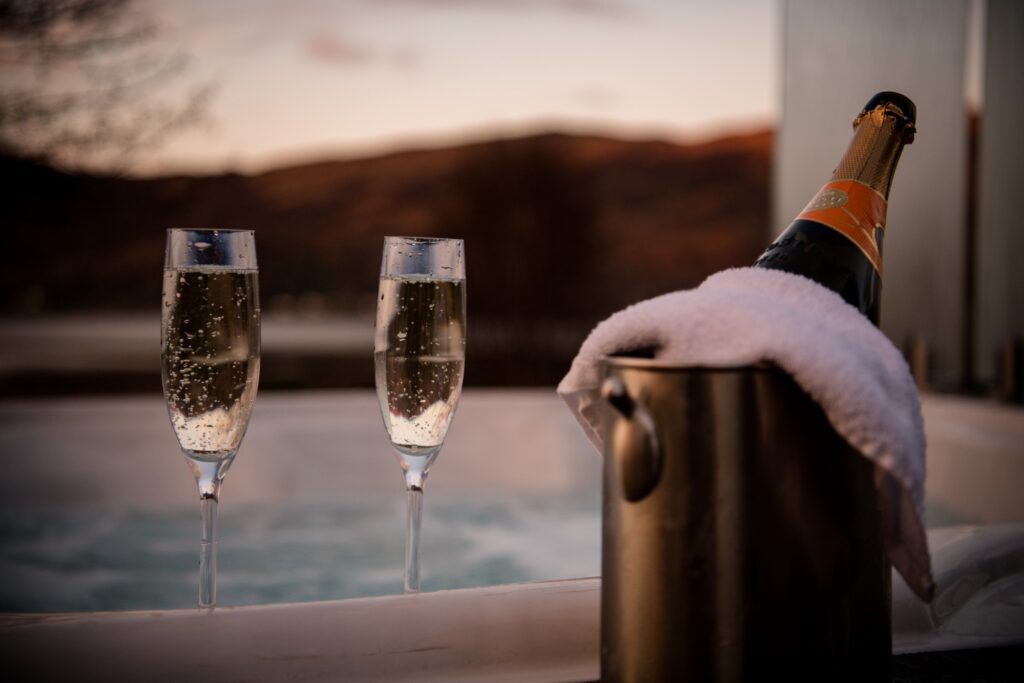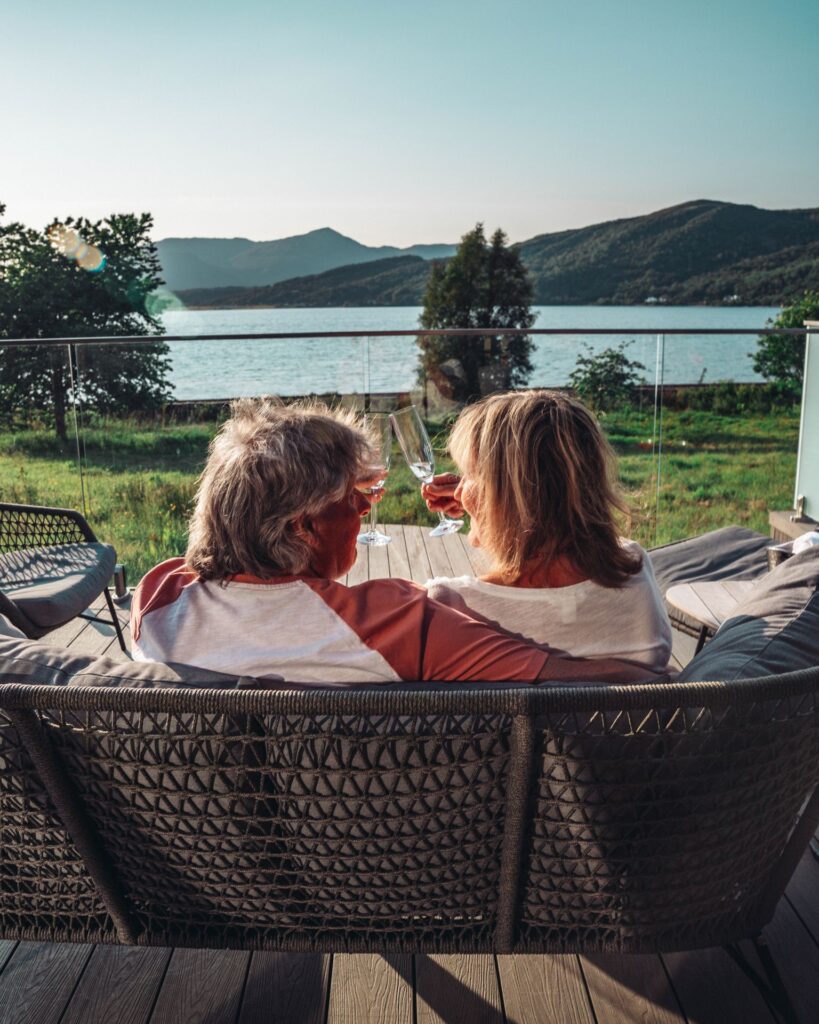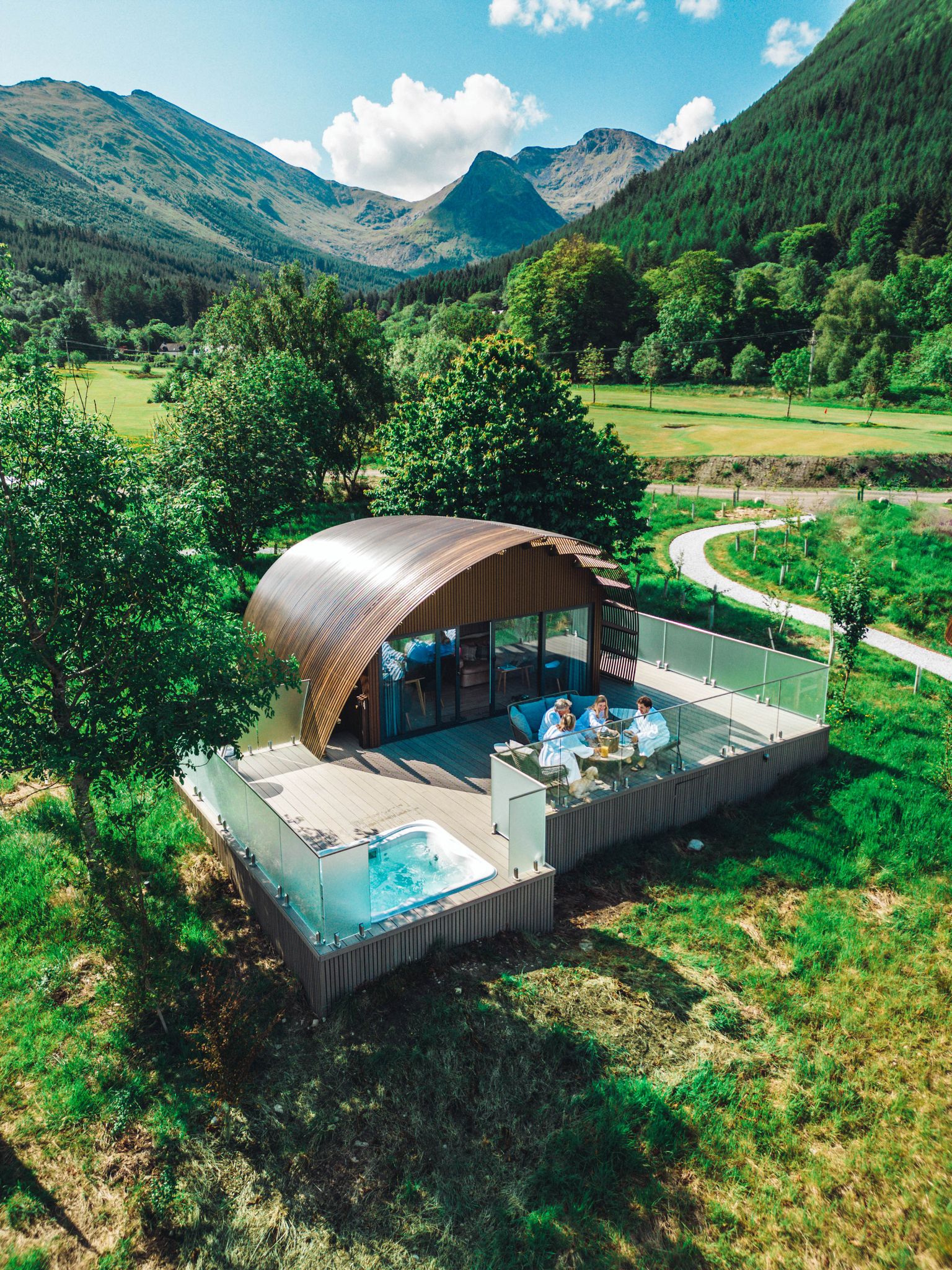 5 ⭐️ Seabed Luxury Lookout Lodge in Glencoe for 4 People
Our luxury cabins with hot tubs are unlike anything you will experience anywhere else in the world. Truly private space, luxurious interiors and an environment that lets you switch off and relax all await you in our little corner of the beautiful Highlands of Scotland.
Experience everything Glencoe has to offer with fantastic outdoor activities, whisky tastings and world-class golf all on your doorstep.
Forget long hotel corridors with row upon row of bedroom doors.  Stuffy decor, overly attentive staff and no space to really unwind. Experience a new kind of luxury at Woodlands.
Why stay in a hotel when you can stay in your very own private sanctuary?
Snuggle deep into Egyptian Cotton sheets and feel life slow down around you.
Our luxury hot tub lodges are designed with romance in mind, and have everything you need for a truly magical and memorable escape from reality.
All lodges are dog / pet friendly and perfect for birthdays, anniversaries, honeymoons & engagements.
Seabed Luxury Lodge
Perched above Loch Linnhe and almost afloat, the SeaBeds lodges live in a world of their own.  With panoramic views from loch to sky and an infinity hot tub peering out over the sea, SeaBeds is the perfect place to disappear from reality and reconnect.
Design-led interiors and luxury touches throughout create a truly magnificent and wonderfully enticing setting.  Let the world pass you by as you disappear into this romantic Highland hideaway and enjoy a magical break in total seclusion and comfort.
Your stay will include:
Private Hot Tub
Private Lochside Veranda
Cinema Style Drop Down Screen
Mini Kitchen
Complimentary Breakfast Basket
Fluffy Robes
Bottle of Prosecco on Arrival
This voucher is valid from 29th October 2023 to 26th April 2024 (excluding school holidays).
Enter now and you could be gathering family and friends to join you in this unique experience, if you are our next 50/50 Winner!
| Winner Name | Ticket Number | Draw Date |
| --- | --- | --- |
| cmboyle3 | 14 | 13/10/2023 |
| Ticket Number | Date | Name |
| --- | --- | --- |
| 1 | 2023-10-08 08:08:30 | lizzyjeanwhite |
| 2 | 2023-10-08 10:09:51 | Karen Lowe |
| 3 | 2023-10-08 08:08:30 | lizzyjeanwhite |
| 4 | 2023-10-09 07:55:59 | ehay201 |
| 5 | 2023-10-08 09:01:53 | aimeereb |
| 6 | 2023-10-08 10:28:44 | colin_dowd |
| 7 | 2023-10-08 08:08:30 | lizzyjeanwhite |
| 8 | 2023-10-08 08:39:20 | cameronlauren9 |
| 9 | 2023-10-08 10:06:32 | Patricia Fleming |
| 10 | 2023-10-08 08:08:30 | lizzyjeanwhite |
| 11 | 2023-10-08 09:59:14 | Agnes O'brien |
| 12 | 2023-10-08 11:35:38 | nicmullan |
| 13 | 2023-10-08 09:36:05 | Denise Gregory |
| 14 | 2023-10-08 08:46:11 | cmboyle3 |
| 15 | 2023-10-09 12:34:59 | Rosalynd Ramage |
| 16 | 2023-10-08 11:33:55 | angelagourlay13 |
| 17 | 2023-10-08 08:08:30 | lizzyjeanwhite |
| 18 | 2023-10-08 11:07:25 | Nicola Simpson |
| 19 | 2023-10-09 12:24:02 | Mclaughlin Karen |
| 20 | 2023-10-09 12:34:59 | Rosalynd Ramage |
| 21 | 2023-10-08 10:06:32 | Patricia Fleming |
| 22 | 2023-10-08 09:50:57 | elainecannon5 |
| 23 | 2023-10-08 10:03:42 | anne_watson_x |
| 24 | 2023-10-08 17:01:56 | robinmac |
| 25 | 2023-10-08 10:04:49 | Donna Yates |
| 26 | 2023-10-09 20:37:09 | rossmclean54 |
| 27 | 2023-10-08 08:15:22 | Careen Jackson |
| 28 | 2023-10-08 09:01:53 | aimeereb |
| 29 | 2023-10-10 22:17:45 | Sarah Lockhart |
| 30 | 2023-10-12 12:23:07 | Tracey Donaghy |
| 31 | 2023-10-11 20:18:01 | gusbrown59 |
| 32 | 2023-10-10 22:12:13 | Margaret Mary Taggart |
| 33 | 2023-10-09 22:43:08 | Karen Marie McShane |
| 34 | 2023-10-11 11:17:57 | Kathleen Higgins |
| 35 | 2023-10-08 12:20:16 | Amanda Jane |
| 36 | 2023-10-10 07:56:14 | Nicola Simpson |
| 37 | 2023-10-12 20:10:45 | amartin1978 |
| 38 | 2023-10-10 07:39:11 | mgill81 |
| 39 | 2023-10-11 19:32:59 | nicmullan |
| 40 | 2023-10-09 19:16:16 | Yyve Ddundas |
| 41 | 2023-10-10 07:56:14 | Nicola Simpson |
| 42 | 2023-10-09 12:08:24 | Nic Mcg |
| 43 | 2023-10-12 08:19:25 | Tracy fearon |
| 44 | 2023-10-08 11:35:38 | nicmullan |
| 45 | 2023-10-09 08:37:31 | Gillian Murdoch |
| 46 | 2023-10-08 09:19:32 | julesa46 |
| 47 | 2023-10-08 08:08:30 | lizzyjeanwhite |
| 48 | 2023-10-09 19:21:13 | angelalongmuir |
| 49 | 2023-10-08 08:49:53 | Marie Claire McNeil |
| 50 | 2023-10-09 10:25:25 | Linda Fee |
| 51 | 2023-10-09 22:43:08 | Karen Marie McShane |
| 52 | 2023-10-11 23:30:21 | elainedunne71 |
| 53 | 2023-10-08 11:04:48 | Pauline Alison |
| 54 | 2023-10-12 17:35:56 | Lynsey mcinally Mcinally |
| 55 | 2023-10-08 12:18:43 | suzysin |
| 56 | 2023-10-08 08:58:59 | Carolyn Murray |
| 57 | 2023-10-11 19:49:24 | angieceex |
| 58 | 2023-10-08 08:22:37 | larkinbd |
| 59 | 2023-10-08 09:42:08 | Margaret Ann Halliday |
| 60 | 2023-10-11 19:32:59 | nicmullan |
| 61 | 2023-10-08 10:28:44 | colin_dowd |
| 62 | 2023-10-11 19:36:58 | Heather Murray |
| 63 | 2023-10-09 13:49:31 | Brenda Robb |
| 64 | 2023-10-12 09:29:34 | lochriemc |
| 65 | 2023-10-12 20:10:45 | amartin1978 |
| 66 | 2023-10-09 08:54:38 | isabeldoull |
| 67 | 2023-10-08 10:06:32 | Jackie ferrie |
| 68 | 2023-10-10 11:09:00 | arlene.mcadam |
| 69 | 2023-10-08 08:10:18 | kirstyehbrown |
| 70 | 2023-10-09 09:12:30 | Lesley Davidson |
| 71 | 2023-10-08 09:59:14 | Agnes O'brien |
| 72 | 2023-10-09 07:29:24 | Stephanie Panton |
| 73 | 2023-10-08 13:27:48 | Cecilia Bulloch |
| 74 | 2023-10-10 07:56:14 | Nicola Simpson |
| 75 | 2023-10-10 22:17:45 | Sarah Lockhart |
| 76 | 2023-10-08 17:01:56 | robinmac |
| 77 | 2023-10-08 08:06:54 | Catherine Anne McDonald |
| 78 | 2023-10-09 19:16:16 | Yyve Ddundas |
| 79 | 2023-10-08 08:36:39 | donnakidston |
| 80 | 2023-10-12 17:35:56 | Lynsey mcinally Mcinally |
| 81 | 2023-10-09 07:36:07 | Michelle Cairns |
| 82 | 2023-10-12 21:02:13 | law71471 |
| 83 | 2023-10-08 08:11:06 | Lesley Davidson |
| 84 | 2023-10-09 09:08:21 | aliplantpot |
| 85 | 2023-10-11 22:08:05 | Lisa Noddings |
| 86 | 2023-10-09 21:01:32 | Julie Leggate |
| 87 | 2023-10-10 18:04:57 | michellecarpenter111 |
| 88 | 2023-10-08 09:19:32 | julesa46 |
| 89 | 2023-10-08 22:48:22 | Sandra Macdonald |
| 90 | 2023-10-08 19:57:36 | shemac2 |
| 91 | 2023-10-12 15:34:16 | rose.mcewan |
| 92 | 2023-10-08 11:35:38 | nicmullan |
| 93 | 2023-10-09 18:37:30 | roberthughevans |
| 94 | 2023-10-10 07:32:17 | Rachael Moore |
| 95 | 2023-10-09 08:37:31 | Gillian Murdoch |
| 96 | 2023-10-09 09:43:29 | Lynn Wee Sheila Anderson |
| 97 | 2023-10-12 19:49:59 | angela.yl.mui |
| 98 | 2023-10-08 11:23:03 | stephanie_mckenna |
| 99 | 2023-10-10 09:50:03 | Tracy Irvine |
| 100 | 2023-10-10 17:39:32 | Darren c |