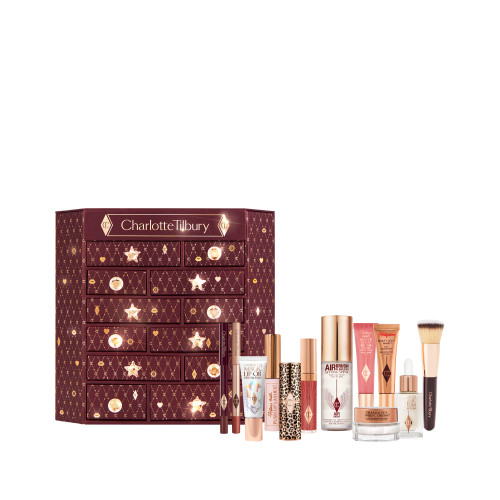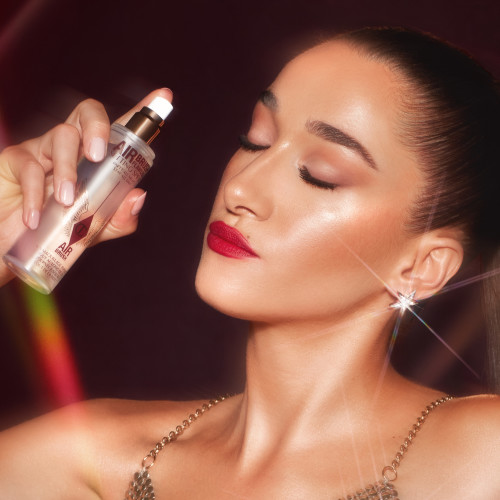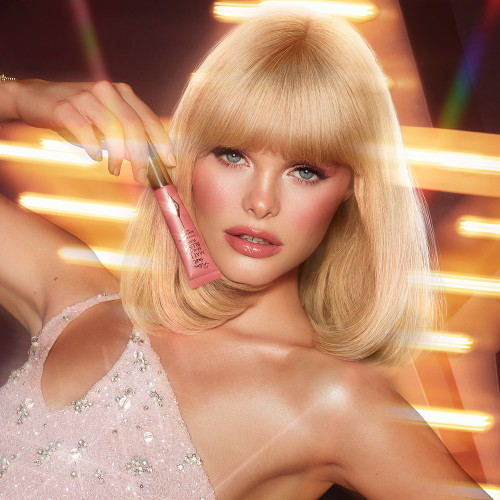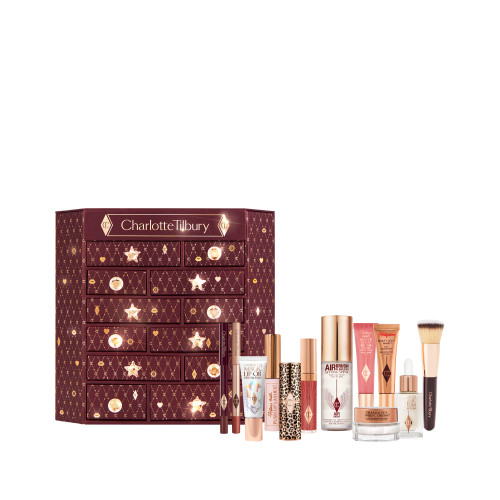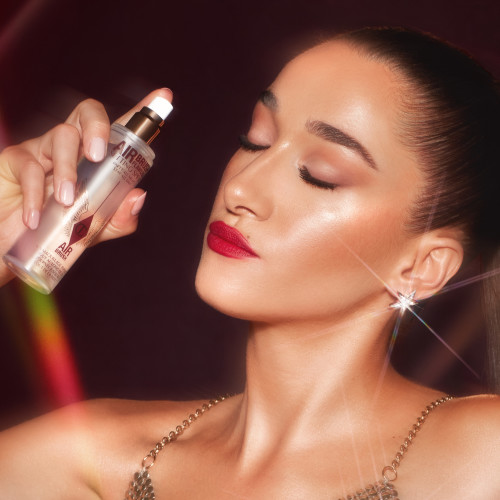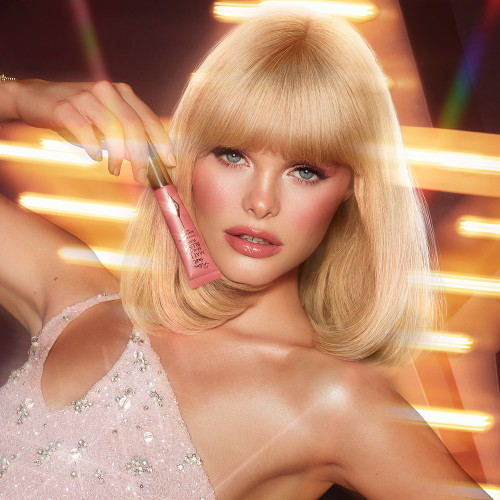 Charlotte Tilbury Advent Calendar
Darlings, explore my world of MAKEUP MAGIC and GLOWING SKINCARE ICONS with my NEW! beauty advent calendar for 2023, Charlotte's Lucky Chest of Beauty Secrets!
Discover an ICONIC beauty secret in every jewel-handled drawer to make all your beauty dreams come true this holiday season and beyond!
Featuring some of my most ICONIC BEAUTY SHOWSTOPPERS, AWARD-WINNING makeup and GLOWING skincare secrets to make you LOOK and FEEL like a STAR, this is the perfect MAGIC GIFT for YOU and EVERYONE on your list!
SPOILER ALERT!
Want to know what's inside? Scroll down to discover what's inside each drawer of my advent calendar, darling!
FULL-SIZE
FULL-SIZE Hot Lips 2 lipstick in Glowing Jen (3.5g): A universally-flattering, beachy rose lipstick in a refillable, leopard-print tube. Formulated in my moisturising K.I.S.S.I.N.G formula for a satin-finish kiss of dreamy colour!
FULL-SIZE Charlotte's Magic Lip Oil Crystal Elixir (8ml): A full-size tube of my AWARD-WINNING lip oil for hydrated, luscious, kissable lips! Infused with hyaluronic acid and plant extracts to lock in moisture, nourish and hydrate your lips! Use as a lip conditioner by day and a lip mask by night!
TRAVEL-SIZE
Travel-Size Charlotte's Magic Cream (15ml): MAGIC CREAM IS MAGIC SKIN! This travel-sized jar of my AWARD-WINNING, ICONIC Charlotte's Magic Cream moisturiser is the secret to hydrated, glowing, plumper looking skin! Loved by SUPERMODELS, EXPERTS and STARS, I created this cream to INSTANTLY TURNAROUND the look of models' skin backstage! It's the secret to IMMEDIATE SKIN REVIVAL!
Travel-Size Charlotte's Magic Serum Crystal Elixir (8ml): A mini bottle of my AWARD-WINNING face serum with potent, high-performance ingredients like
REPLEXIUM™, Golden Vitamin C, Polyglutamic Acid and Niacinamide for skin that's intensely HYDRATED and LOOKS BRIGHTER, SMOOTHER and YOUNGER!
Travel-Size Hollywood Complexion Brush: A mini version of my Hollywood-inspired makeup brush, perfect for effortlessly blending in your contour, foundation and concealer! The large flat-top head will allow you to achieve a flawless-looking base quickly & effortlessly, blending like a seen-on-screen dream!
Travel-Size Pillow Talk Matte Beauty Blush Wand in Pillow Talk (5ml): A mini version of my universally-flattering EASY LIQUID BLUSH WAND in everyone's PERFECT shade, PILLOW TALK! Use the easy-to-use magic cushion applicator to effortlessly glide this nude-pink matte blush onto the skin for a BEAUTIFYING POP OF COLOR!
Travel-Size Beauty Light Wand in Spotlight (5ml): A mini version of my WORLD-FAMOUS Beauty Light Wand in Spotlight! This is a magical rose-gold liquid highlighter inspired by the beauty light effects of Hollywood red carpets for a luminous-looking, soft-focus natural-looking glow!
Travel-Size Collagen Lip Bath in Walk of No Shame (2.6ml): A high-shine, sheer berry lip gloss for a healthy-looking rush of glossy color! The COLLAGEN and SUPER LIP PEPTIDE-enriched formula is the secret to a kissable, fuller-looking pout!
Travel-Size Rock 'N' Kohl in Barbarella Brown (0.8g): A mini kohl eyeliner pencil in a flattering brown shade for a defined eye or smokey gaze! Keep in your clutch this holiday season and beyond to dial up your look from day to night in seconds!
Travel-Size Pillow Talk Push Up Lashes! Mascara in Super Black (4ml): The secret to the lashes of your dreams! This mini tube of my Pillow Talk Push Up Lashes! mascara adds LENGTH, VOLUME and a VERTICAL LIFT EFFECT to your lashes with its ultra-black, amplifying formula!
Travel-Size Lip Cheat Lip Liner in Hot Gossip (0.8g): A mini neutral rose-pink lip liner to create fuller, wider looking lips! The waterproof, transfer-resistant Lip Cheat formula lasts for up to 6 hours**!
Travel-Size Airbrush Flawless Setting Spray (34ml): A handbag-sized bottle of my lightweight, hydrating setting spray that primes and sets your makeup for up to 16 HOURS**! Instantly LOCK IN YOUR LOOK with this delicately scented, long-lasting setting spray that smooths, beautifies and amplifies the look of your makeup!
| Winner Name | Ticket Number | Draw Date |
| --- | --- | --- |
| Lesley-Ann Lang | 115 | 13/11/2023 |
| Ticket Number | Date | Name |
| --- | --- | --- |
| 1 | 2023-11-11 11:30:06 | Joseph Harley |
| 2 | 2023-11-12 16:30:11 | Lesley-Ann Lang |
| 3 | 2023-11-11 19:26:14 | Lisa Towill |
| 4 | 2023-11-12 16:30:11 | Lesley-Ann Lang |
| 5 | 2023-11-11 09:23:50 | Jennifer Duffy |
| 6 | 2023-11-11 11:30:06 | Joseph Harley |
| 7 | 2023-11-11 08:37:22 | Alison Faulds |
| 8 | 2023-11-11 09:57:57 | Natalie Kane |
| 9 | 2023-11-11 09:20:34 | leannadmccormack |
| 10 | 2023-11-11 08:26:52 | angela polockus |
| 11 | 2023-11-11 13:00:23 | Claire Larkin |
| 12 | 2023-11-12 08:53:32 | aimeereb |
| 13 | 2023-11-11 12:58:04 | Marie coghill |
| 14 | 2023-11-11 19:26:14 | Lisa Towill |
| 15 | 2023-11-11 08:08:32 | Aisling Barrie |
| 16 | 2023-11-11 08:44:49 | Elaine Armstrong |
| 17 | 2023-11-11 08:34:57 | stephenodonnell1 |
| 18 | 2023-11-11 13:32:04 | Louise Thomson |
| 19 | 2023-11-11 11:30:06 | Joseph Harley |
| 20 | 2023-11-11 09:07:18 | estherrae |
| 21 | 2023-11-11 16:37:57 | Lorna Webster |
| 22 | 2023-11-11 19:40:05 | Sandra Mcfarlane |
| 23 | 2023-11-11 12:59:11 | Nic Mcg |
| 24 | 2023-11-11 10:07:26 | michellehassan |
| 25 | 2023-11-12 08:53:32 | aimeereb |
| 26 | 2023-11-11 08:09:57 | Lauren Murray |
| 27 | 2023-11-11 08:48:29 | Chelsea Orr |
| 28 | 2023-11-11 08:26:07 | Tammy Garvie |
| 29 | 2023-11-11 09:23:42 | jackiebobs |
| 30 | 2023-11-11 09:11:30 | Jean Horne |
| 31 | 2023-11-11 12:58:04 | Marie coghill |
| 32 | 2023-11-11 19:26:14 | Lisa Towill |
| 33 | 2023-11-11 10:08:20 | louisajp |
| 34 | 2023-11-12 09:56:22 | Lannigan Annmarie |
| 35 | 2023-11-12 22:10:05 | Natasha Mulholland |
| 36 | 2023-11-11 17:40:42 | Xchristinax XmcLeanx |
| 37 | 2023-11-13 09:44:16 | Vicki Henderson |
| 38 | 2023-11-12 07:55:58 | McMahönń Ddönná |
| 39 | 2023-11-11 09:13:44 | kirsteenknox275 |
| 40 | 2023-11-12 20:34:56 | Jacqueline Nelson |
| 41 | 2023-11-11 17:52:45 | Lynsey mcinally Mcinally |
| 42 | 2023-11-13 09:44:16 | Vicki Henderson |
| 43 | 2023-11-11 09:00:28 | linhamil |
| 44 | 2023-11-12 18:39:14 | d.lusk |
| 45 | 2023-11-12 09:56:22 | Lannigan Annmarie |
| 46 | 2023-11-12 18:39:14 | d.lusk |
| 47 | 2023-11-11 10:07:26 | michellehassan |
| 48 | 2023-11-11 17:40:42 | Xchristinax XmcLeanx |
| 49 | 2023-11-12 14:20:48 | May Farrell |
| 50 | 2023-11-11 12:58:04 | Marie coghill |
| 51 | 2023-11-11 08:37:22 | Alison Faulds |
| 52 | 2023-11-12 22:10:05 | Natasha Mulholland |
| 53 | 2023-11-11 08:24:44 | terrigee50 |
| 54 | 2023-11-11 08:24:44 | terrigee50 |
| 55 | 2023-11-12 16:40:51 | leitchlynn |
| 56 | 2023-11-12 16:30:11 | Lesley-Ann Lang |
| 57 | 2023-11-12 22:08:19 | Laura Coutts |
| 58 | 2023-11-11 08:03:03 | Carys Lennon |
| 59 | 2023-11-11 08:44:49 | Elaine Armstrong |
| 60 | 2023-11-11 09:13:44 | kirsteenknox275 |
| 61 | 2023-11-11 08:26:52 | angela polockus |
| 62 | 2023-11-11 18:02:17 | Carys Lennon |
| 63 | 2023-11-11 08:08:32 | Aisling Barrie |
| 64 | 2023-11-12 18:57:43 | Courtney Cameron |
| 65 | 2023-11-13 09:44:16 | Vicki Henderson |
| 66 | 2023-11-13 08:24:51 | dawna07 |
| 67 | 2023-11-12 22:08:19 | Laura Coutts |
| 68 | 2023-11-12 16:31:17 | Ann Ferguson |
| 69 | 2023-11-12 16:40:51 | leitchlynn |
| 70 | 2023-11-13 09:44:16 | Vicki Henderson |
| 71 | 2023-11-12 18:39:14 | d.lusk |
| 72 | 2023-11-12 12:57:38 | Carys Lennon |
| 73 | 2023-11-11 13:14:12 | Laura Gallagher |
| 74 | 2023-11-11 10:08:20 | louisajp |
| 75 | 2023-11-11 11:45:27 | Rose Ann Tennyson |
| 76 | 2023-11-11 10:08:20 | louisajp |
| 77 | 2023-11-11 12:55:36 | Lynn Mcdermott |
| 78 | 2023-11-12 09:56:22 | Lannigan Annmarie |
| 79 | 2023-11-11 09:10:18 | McLaughlin Lorraine |
| 80 | 2023-11-13 09:44:16 | Vicki Henderson |
| 81 | 2023-11-11 11:44:59 | mgill81 |
| 82 | 2023-11-11 08:34:57 | stephenodonnell1 |
| 83 | 2023-11-12 15:46:40 | angelaarmstrong59 |
| 84 | 2023-11-13 09:44:16 | Vicki Henderson |
| 85 | 2023-11-13 09:44:16 | Vicki Henderson |
| 86 | 2023-11-13 08:53:05 | Ann Catherine Cunningham |
| 87 | 2023-11-11 19:40:05 | Sandra Mcfarlane |
| 88 | 2023-11-12 15:31:24 | Ann Callaghan |
| 89 | 2023-11-12 22:11:47 | Susannah Chisholm |
| 90 | 2023-11-12 22:08:19 | Laura Coutts |
| 91 | 2023-11-13 09:44:16 | Vicki Henderson |
| 92 | 2023-11-12 07:55:58 | McMahönń Ddönná |
| 93 | 2023-11-12 15:01:21 | Nadine Mccann |
| 94 | 2023-11-13 09:44:16 | Vicki Henderson |
| 95 | 2023-11-11 12:55:36 | Lynn Mcdermott |
| 96 | 2023-11-11 09:23:50 | Jennifer Duffy |
| 97 | 2023-11-11 20:13:32 | emaginationdesigns |
| 98 | 2023-11-11 11:44:59 | mgill81 |
| 99 | 2023-11-12 16:30:11 | Lesley-Ann Lang |
| 100 | 2023-11-11 19:40:05 | Sandra Mcfarlane |