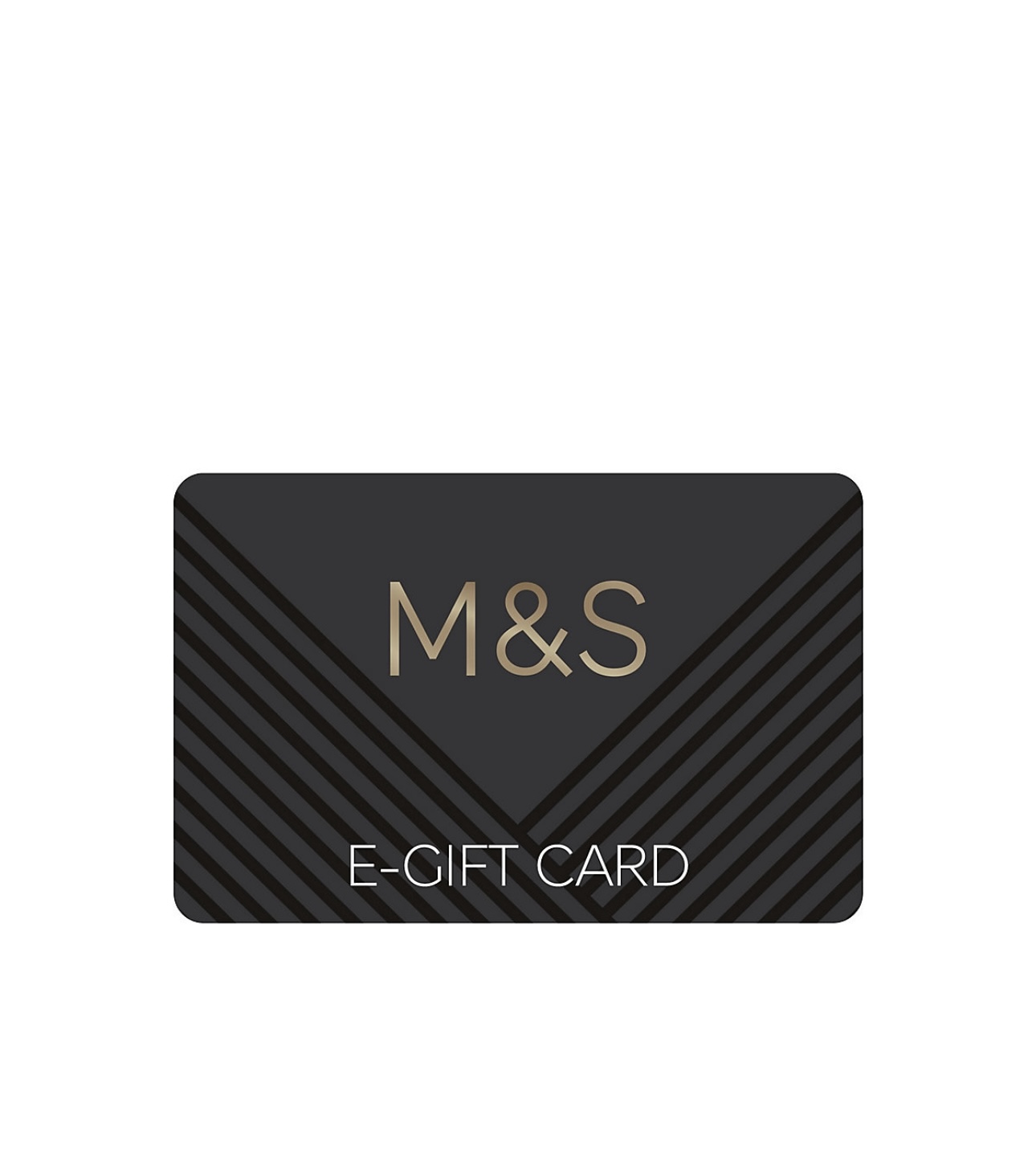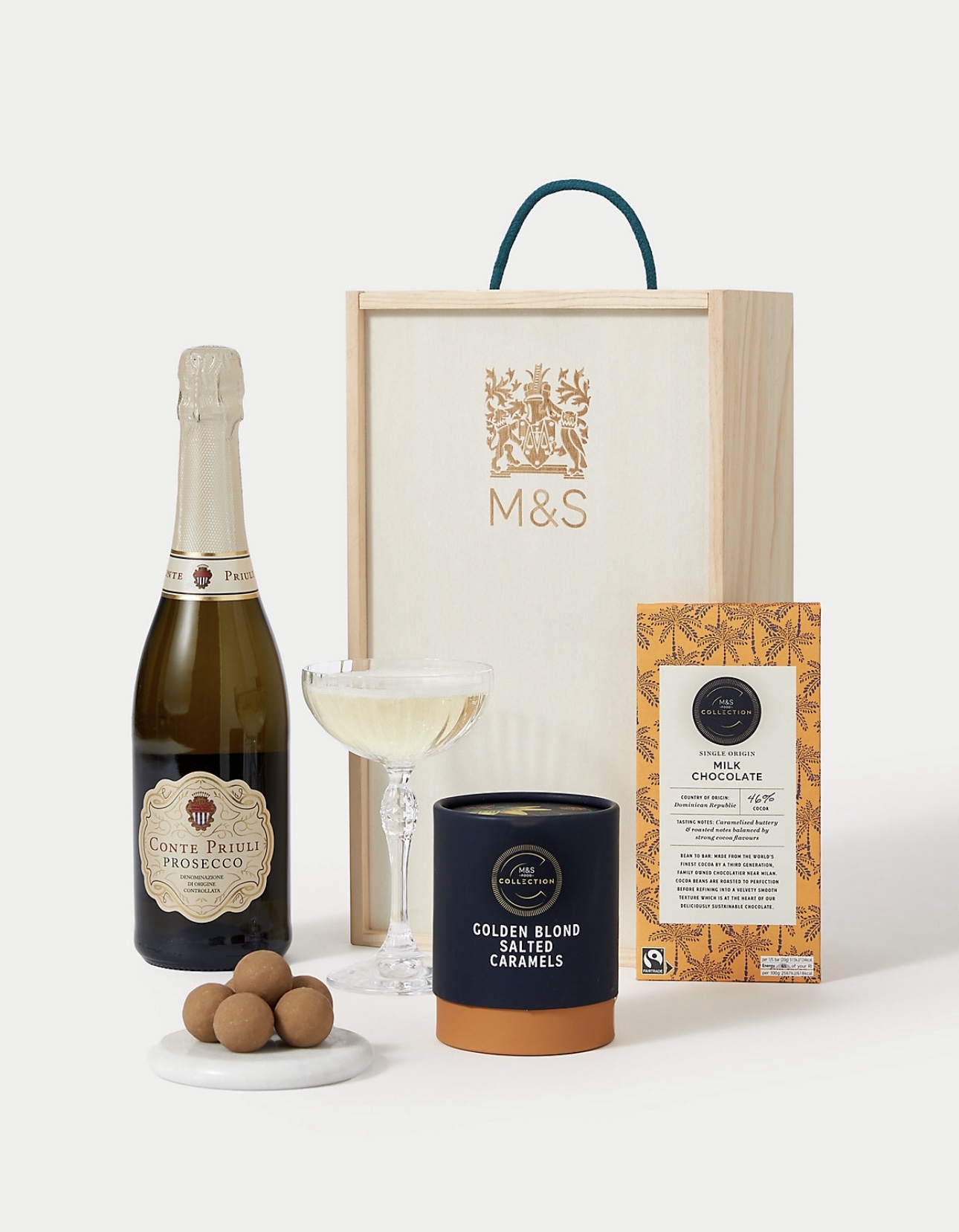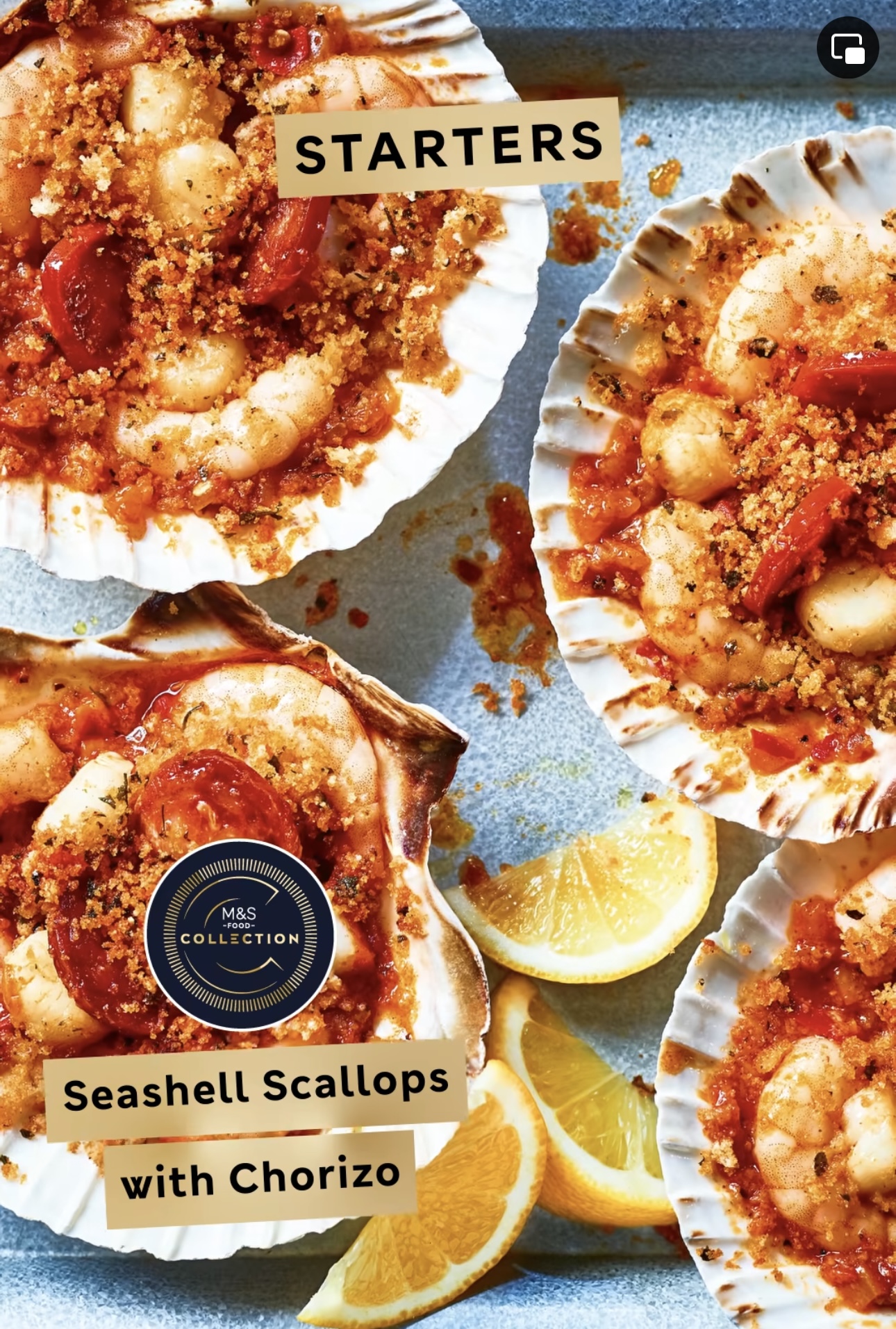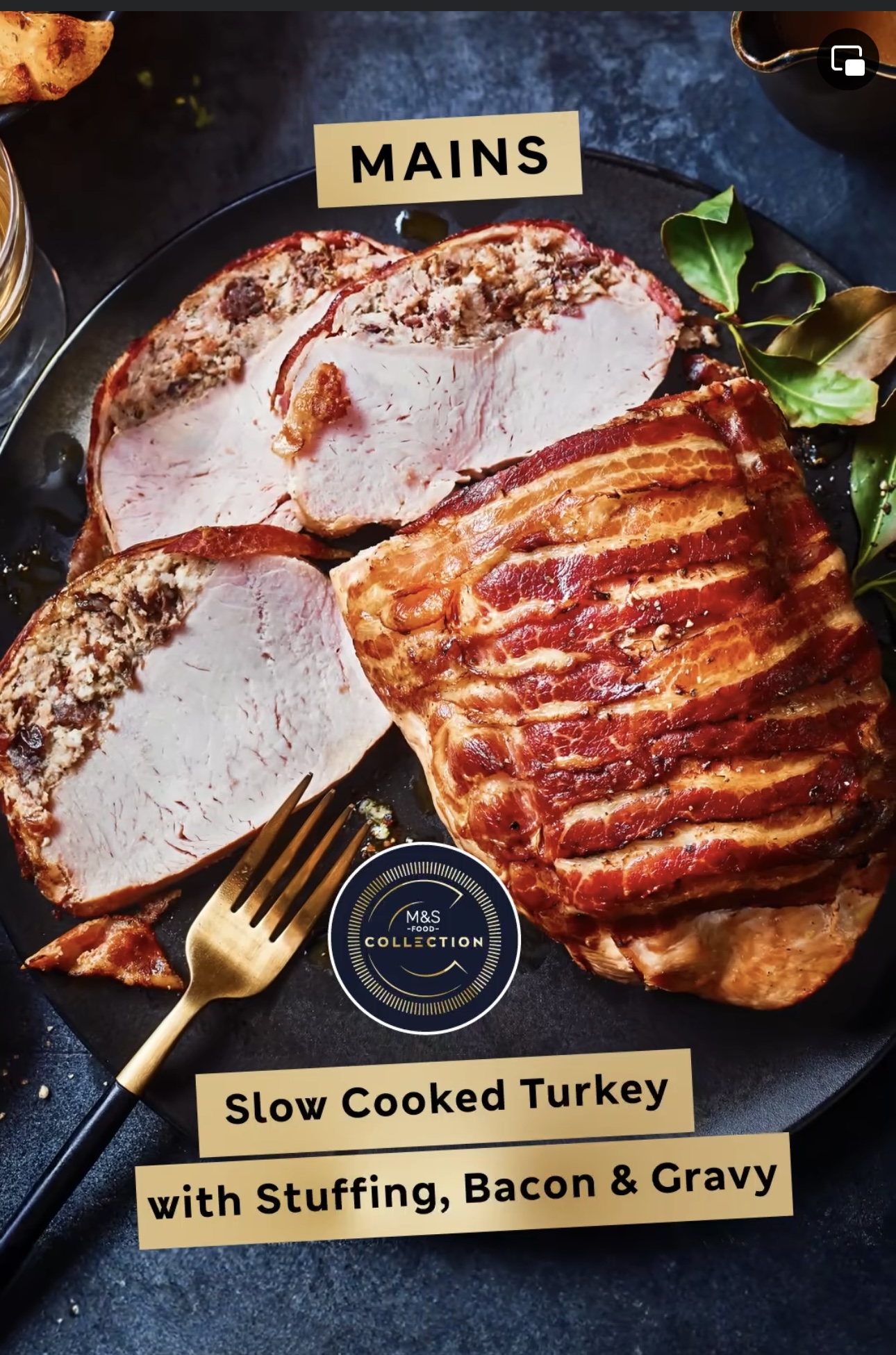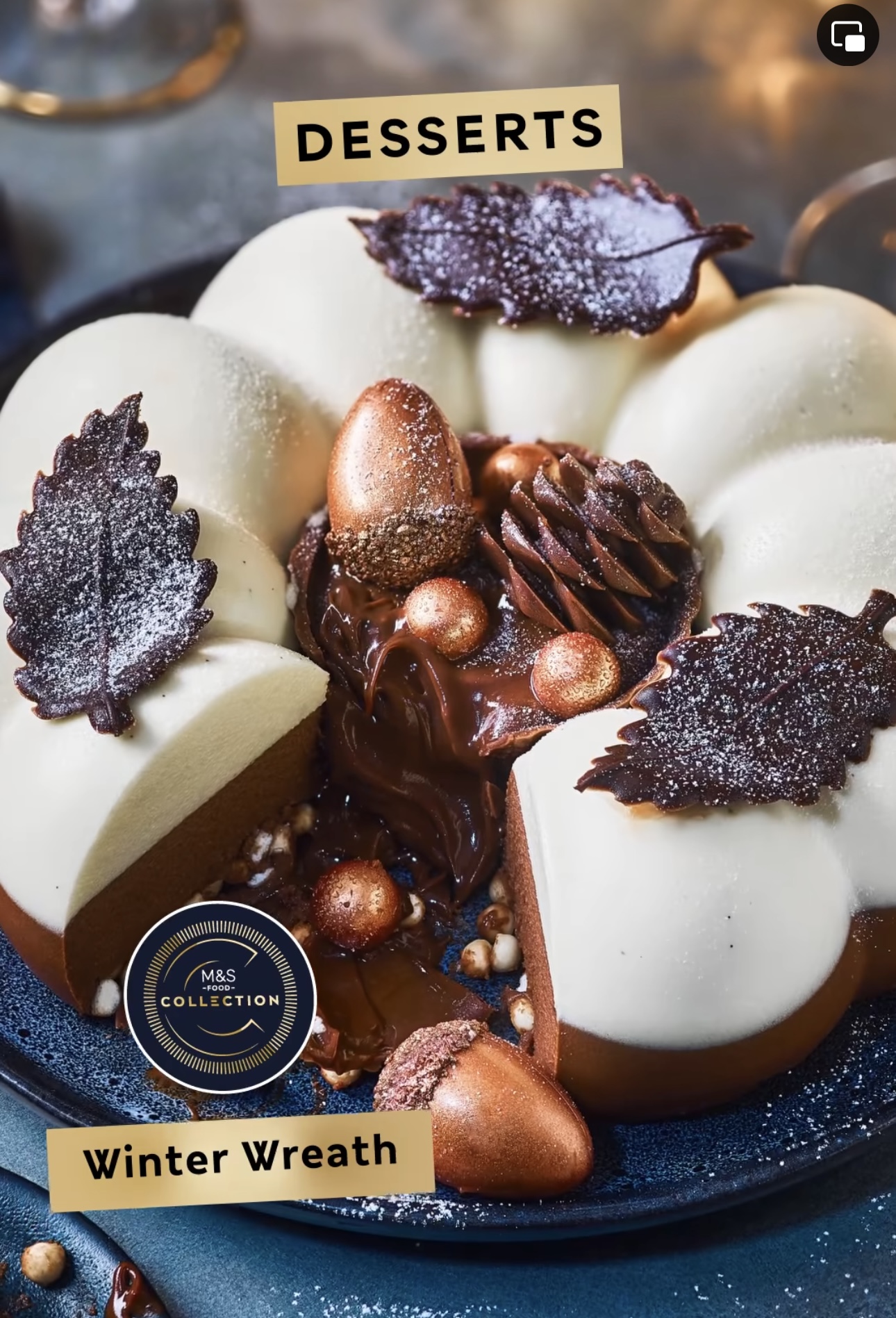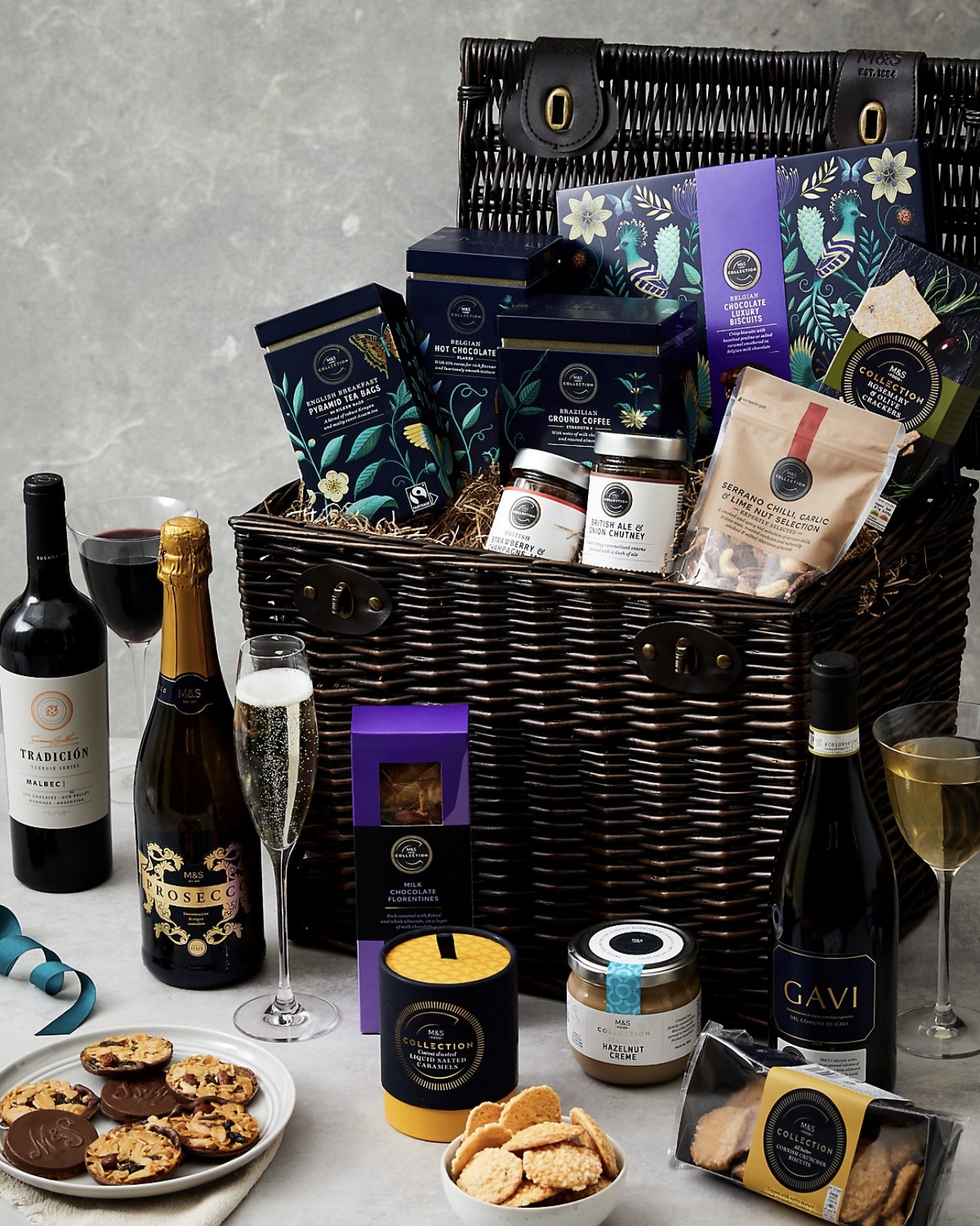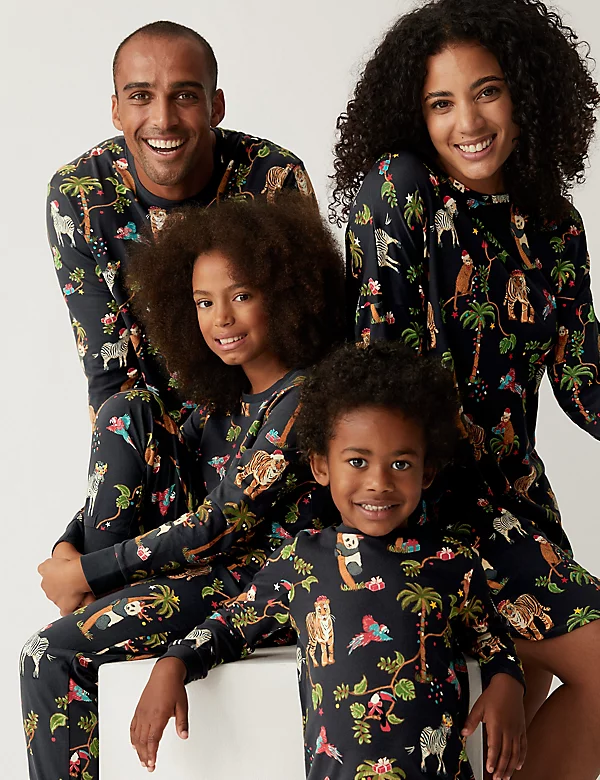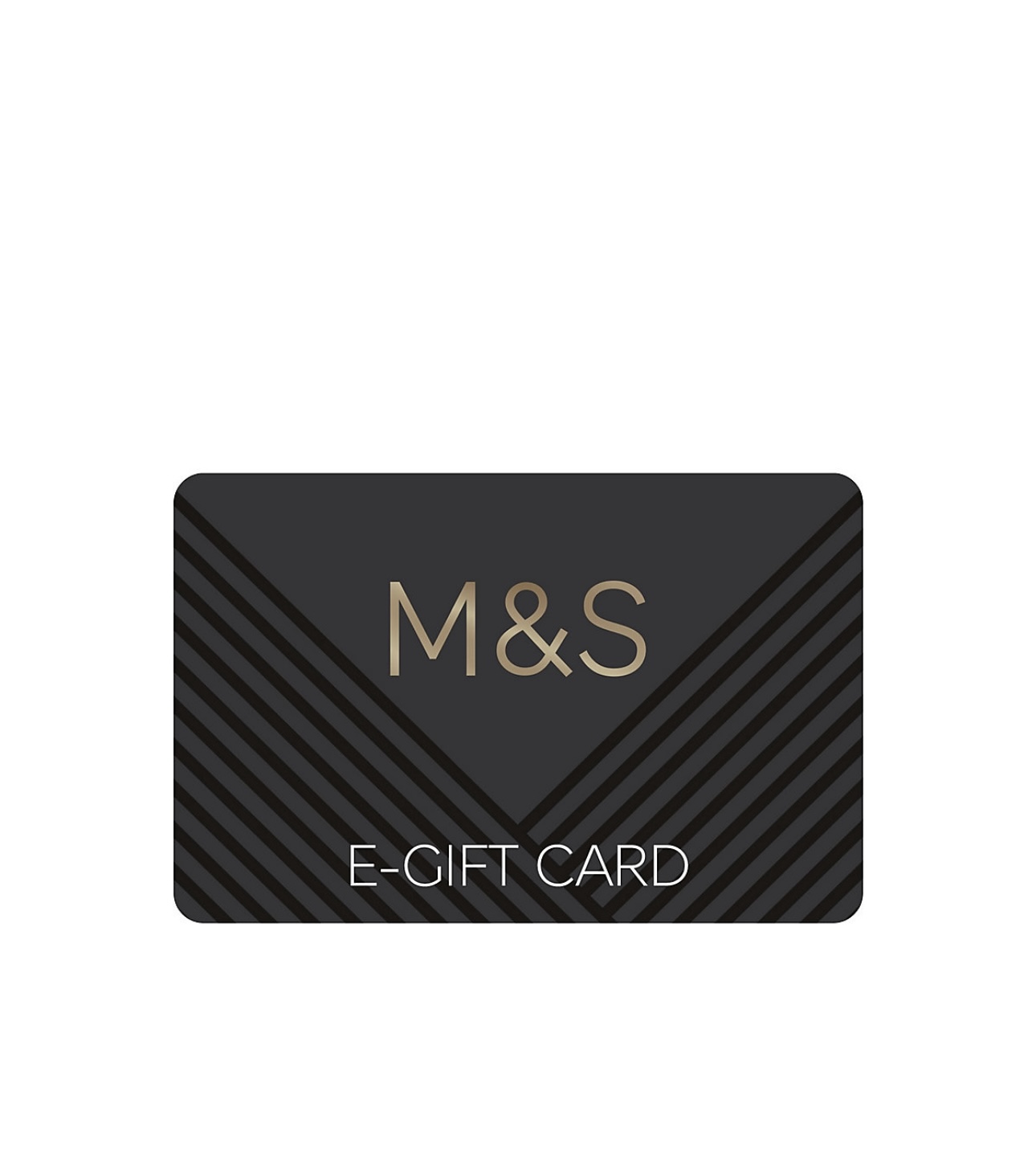 Marks & Spencers Gift Card £100
Create an extra special Christmas with this M&S Gift Card!
Delight friends and loved ones with presents from our inspiring Christmas gifts collection. From treat-filled hampers to cosy winterwear including pyjamas and knitted gloves, you'll find plenty worth wrapping here. Children will love our fluffy toys and play sets, while beauty gifts are excellent pampering options.
Or make hosting easy with Christmas Food to Order. Find golden turkeys, top-notch trimmings, veggie mains, desserts and more.
Enter now to be in with a chance of winning!
| Winner Name | Ticket Number | Draw Date |
| --- | --- | --- |
| Ann Callaghan | 236 | 21/11/2023 |
1-100
101-200
201-300
301-400
| Ticket Number | Date | Name |
| --- | --- | --- |
| 1 | 2023-11-16 21:53:34 | Joseph Harley |
| 2 | 2023-11-16 21:21:02 | McLaughlin Lorraine |
| 3 | 2023-11-16 18:26:40 | Yvonne Baird |
| 4 | 2023-11-17 08:05:41 | Luzier Jeffrey |
| 5 | 2023-11-16 18:26:40 | Yvonne Baird |
| 6 | 2023-11-16 21:53:34 | Joseph Harley |
| 7 | 2023-11-17 18:14:57 | Deirdre Collins |
| 8 | 2023-11-16 20:41:33 | Ashley Stokes |
| 9 | 2023-11-16 21:53:34 | Joseph Harley |
| 10 | 2023-11-16 21:53:34 | Joseph Harley |
| 11 | 2023-11-17 14:31:04 | Rosalynd Ramage |
| 12 | 2023-11-18 09:24:23 | janelonsdale |
| 13 | 2023-11-17 09:26:38 | angelagourlay13 |
| 14 | 2023-11-16 18:25:43 | Michelle Coley |
| 15 | 2023-11-16 18:25:43 | Michelle Coley |
| 16 | 2023-11-16 21:53:34 | Joseph Harley |
| 17 | 2023-11-17 11:10:06 | Joseph Harley |
| 18 | 2023-11-16 18:26:40 | Yvonne Baird |
| 19 | 2023-11-16 21:53:34 | Joseph Harley |
| 20 | 2023-11-17 11:10:06 | Joseph Harley |
| 21 | 2023-11-17 11:42:11 | Lisa Towill |
| 22 | 2023-11-16 18:31:58 | Margaret Ann Halliday |
| 23 | 2023-11-16 18:26:40 | Yvonne Baird |
| 24 | 2023-11-17 14:31:04 | Rosalynd Ramage |
| 25 | 2023-11-17 18:35:08 | Sandra Macdonald |
| 26 | 2023-11-16 19:49:18 | Maria Kerr |
| 27 | 2023-11-16 21:05:54 | Andrea Griffin |
| 28 | 2023-11-16 21:53:34 | Joseph Harley |
| 29 | 2023-11-17 11:10:06 | Joseph Harley |
| 30 | 2023-11-17 08:59:37 | Joyce Sharp |
| 31 | 2023-11-16 18:07:27 | Mike Thain |
| 32 | 2023-11-17 17:17:25 | teresamcateer05 |
| 33 | 2023-11-18 09:24:39 | Agnes O'brien |
| 34 | 2023-11-18 10:43:49 | angela.yl.mui |
| 35 | 2023-11-17 17:32:36 | angela polockus |
| 36 | 2023-11-16 18:31:58 | Margaret Ann Halliday |
| 37 | 2023-11-16 21:42:21 | Karen Jeffrey |
| 38 | 2023-11-17 11:10:06 | Joseph Harley |
| 39 | 2023-11-17 11:10:06 | Joseph Harley |
| 40 | 2023-11-17 12:48:42 | rose.mcewan |
| 41 | 2023-11-17 08:05:41 | Luzier Jeffrey |
| 42 | 2023-11-18 02:04:14 | Nic Mcg |
| 43 | 2023-11-17 18:34:25 | Allison Guthrie |
| 44 | 2023-11-17 11:42:11 | Lisa Towill |
| 45 | 2023-11-17 11:27:46 | Kerry Harkness |
| 46 | 2023-11-17 19:58:07 | Moira Laird |
| 47 | 2023-11-17 11:10:06 | Joseph Harley |
| 48 | 2023-11-17 11:10:06 | Joseph Harley |
| 49 | 2023-11-16 20:41:33 | Ashley Stokes |
| 50 | 2023-11-16 21:21:02 | McLaughlin Lorraine |
| 51 | 2023-11-19 19:54:51 | Gemma Walsh |
| 52 | 2023-11-18 11:18:36 | Sharon kelly |
| 53 | 2023-11-17 08:05:41 | Luzier Jeffrey |
| 54 | 2023-11-17 17:17:25 | teresamcateer05 |
| 55 | 2023-11-17 17:17:25 | teresamcateer05 |
| 56 | 2023-11-17 08:05:41 | Luzier Jeffrey |
| 57 | 2023-11-19 12:51:42 | Patricia Fleming |
| 58 | 2023-11-17 11:10:06 | Joseph Harley |
| 59 | 2023-11-17 11:10:06 | Joseph Harley |
| 60 | 2023-11-18 10:41:46 | longhope23 |
| 61 | 2023-11-17 08:05:41 | Luzier Jeffrey |
| 62 | 2023-11-17 11:10:06 | Joseph Harley |
| 63 | 2023-11-17 11:10:06 | Joseph Harley |
| 64 | 2023-11-18 09:24:39 | Agnes O'brien |
| 65 | 2023-11-19 12:51:42 | Patricia Fleming |
| 66 | 2023-11-17 12:02:12 | Elsie Robbie |
| 67 | 2023-11-17 11:17:06 | Marie coghill |
| 68 | 2023-11-19 12:46:16 | Lorna Webster |
| 69 | 2023-11-18 19:06:36 | Jenna Brady |
| 70 | 2023-11-18 08:55:41 | Kerry Harkness |
| 71 | 2023-11-19 12:51:42 | Patricia Fleming |
| 72 | 2023-11-20 17:22:57 | Anne Murphy |
| 73 | 2023-11-20 18:49:38 | Courtney Cameron |
| 74 | 2023-11-17 18:34:25 | Allison Guthrie |
| 75 | 2023-11-17 08:05:41 | Luzier Jeffrey |
| 76 | 2023-11-17 18:14:57 | Deirdre Collins |
| 77 | 2023-11-17 18:14:57 | Deirdre Collins |
| 78 | 2023-11-20 09:09:52 | Brenda Robb |
| 79 | 2023-11-19 12:32:21 | sharonmccafferty |
| 80 | 2023-11-19 22:04:35 | Laura Kane |
| 81 | 2023-11-18 10:41:46 | longhope23 |
| 82 | 2023-11-17 11:10:06 | Joseph Harley |
| 83 | 2023-11-17 11:10:06 | Joseph Harley |
| 84 | 2023-11-19 10:47:01 | laurayoung |
| 85 | 2023-11-20 13:20:31 | eyoungones |
| 86 | 2023-11-19 12:53:46 | Heather Quail |
| 87 | 2023-11-17 18:34:25 | Allison Guthrie |
| 88 | 2023-11-17 11:36:52 | Ann Ferguson |
| 89 | 2023-11-17 18:35:08 | Sandra Macdonald |
| 90 | 2023-11-17 17:17:25 | teresamcateer05 |
| 91 | 2023-11-19 19:54:51 | Gemma Walsh |
| 92 | 2023-11-18 11:53:41 | Mclaughlin Karen |
| 93 | 2023-11-17 19:58:07 | Moira Laird |
| 94 | 2023-11-20 17:22:57 | Anne Murphy |
| 95 | 2023-11-19 09:26:32 | Catherine Anne Lennon |
| 96 | 2023-11-17 17:17:25 | teresamcateer05 |
| 97 | 2023-11-20 17:16:59 | Pamela Torley-Kerr |
| 98 | 2023-11-16 18:07:27 | Mike Thain |
| 99 | 2023-11-16 20:11:09 | Kelly Anne Speirs |
| 100 | 2023-11-19 20:15:48 | Nicola Simpson |