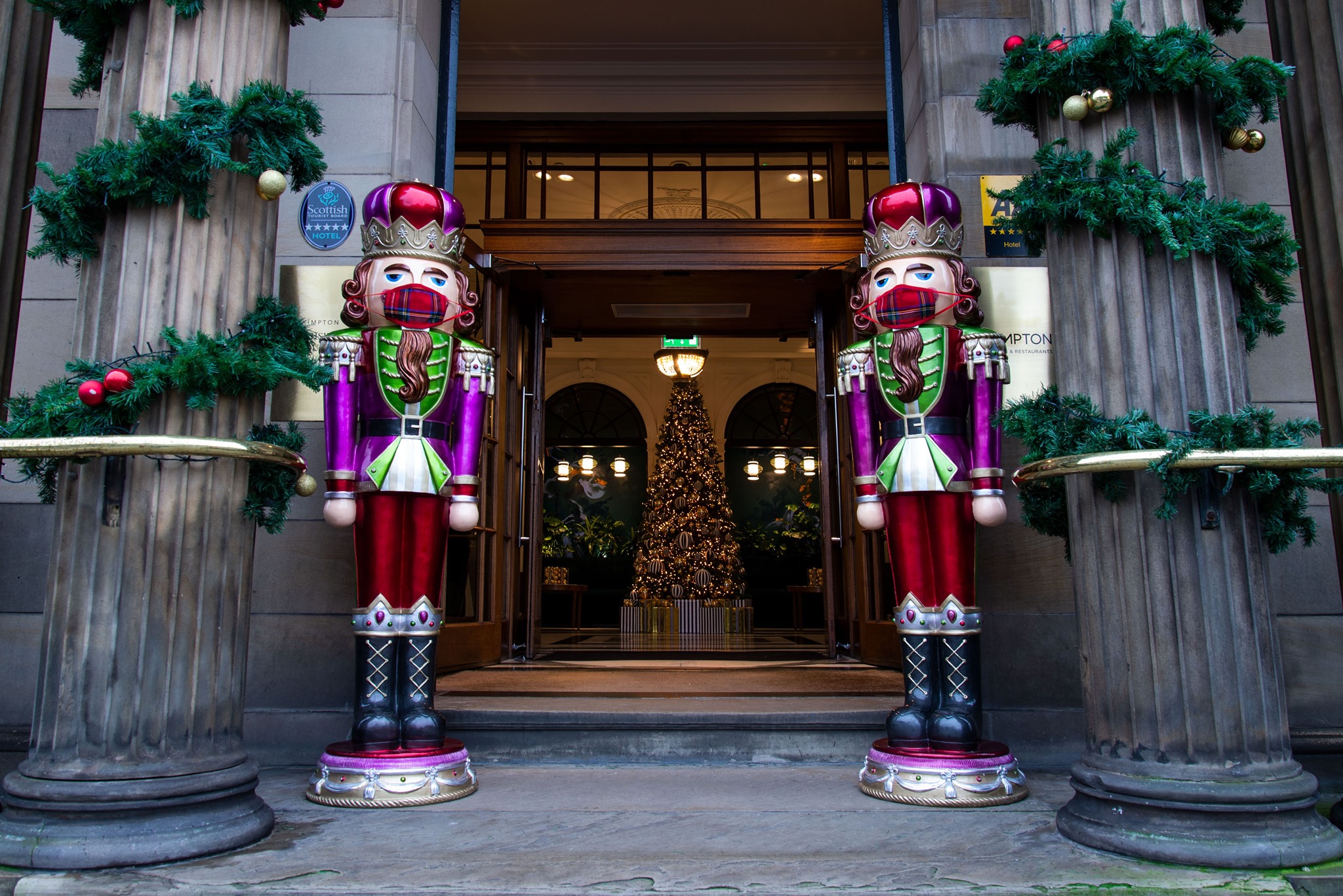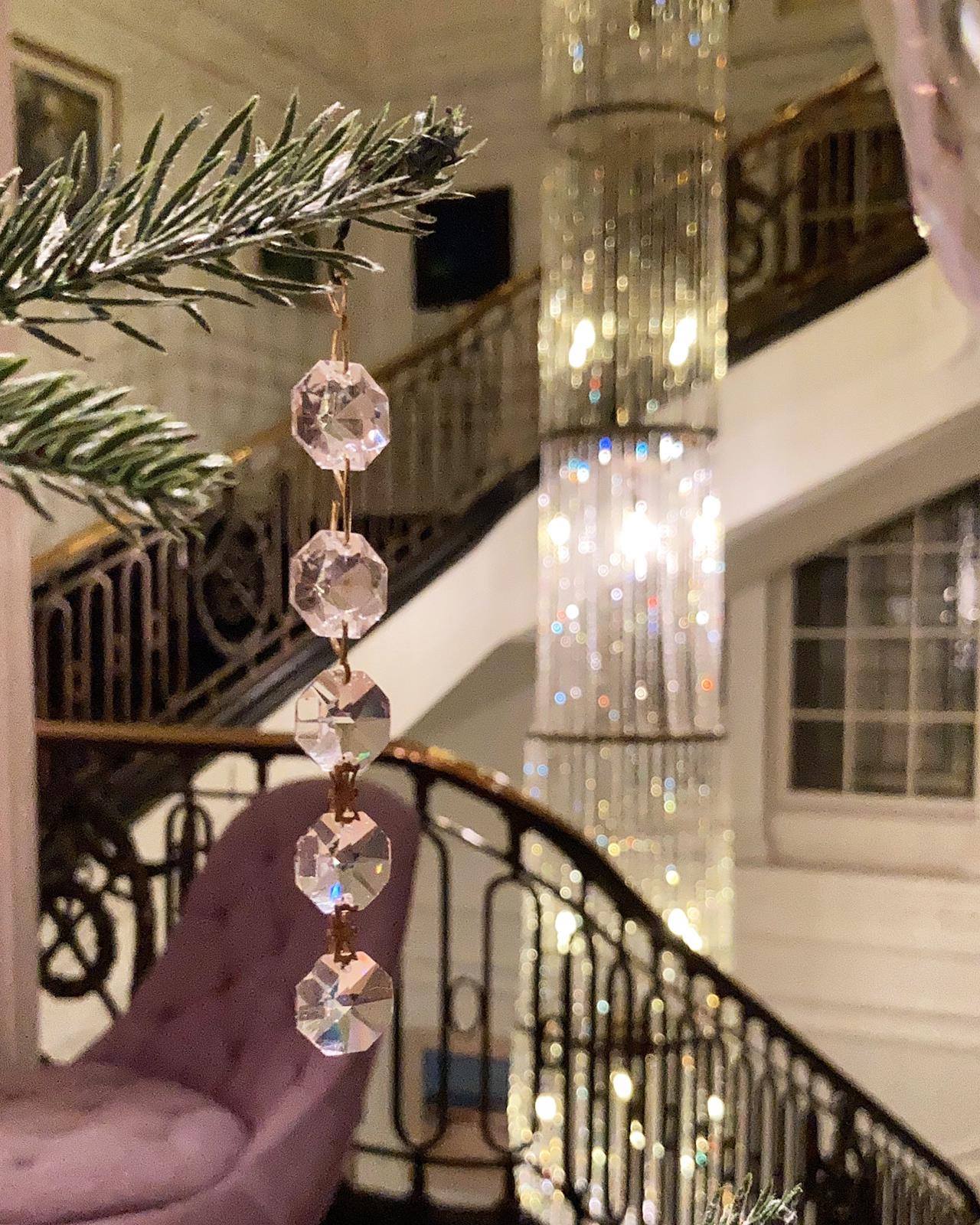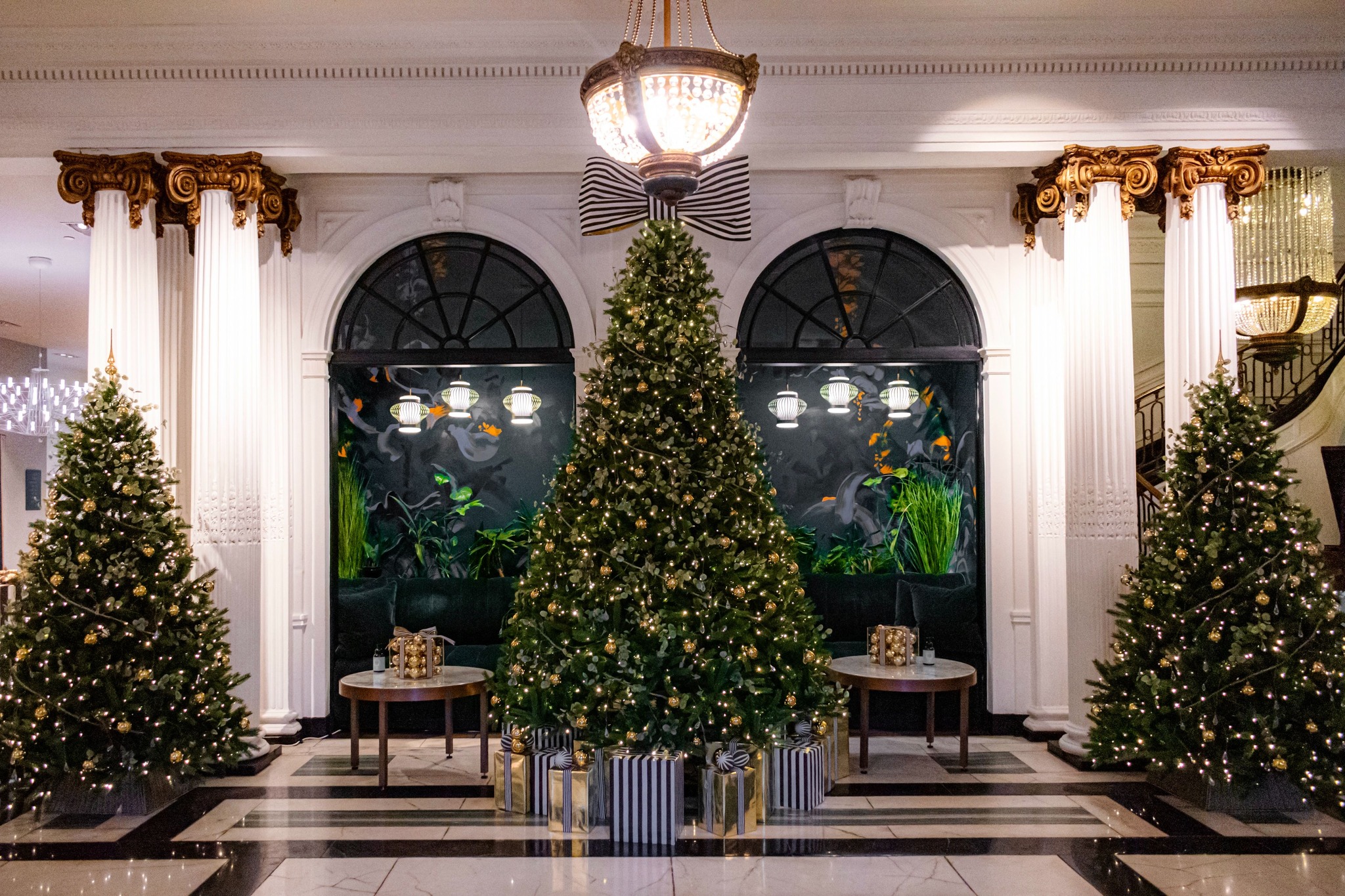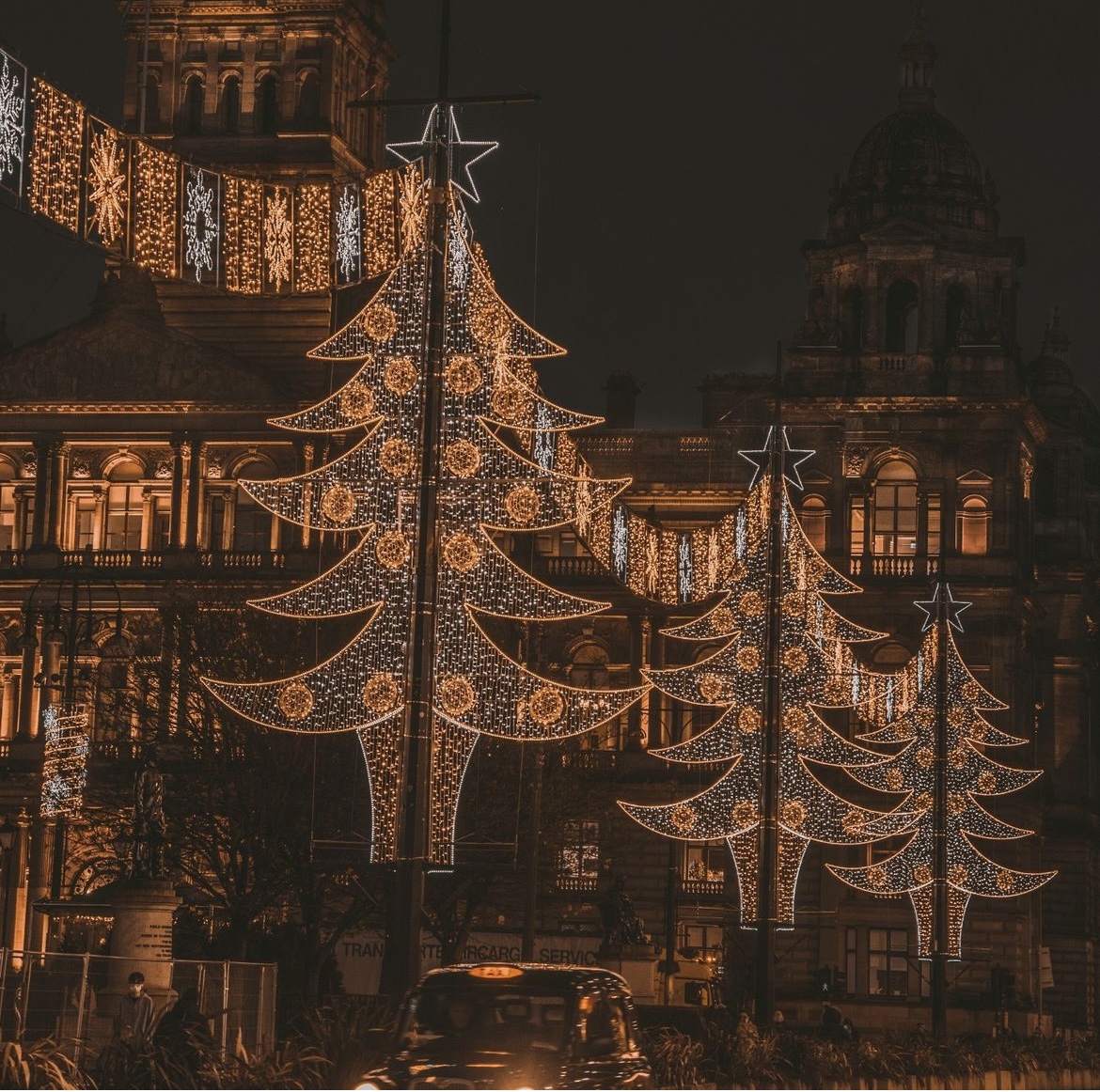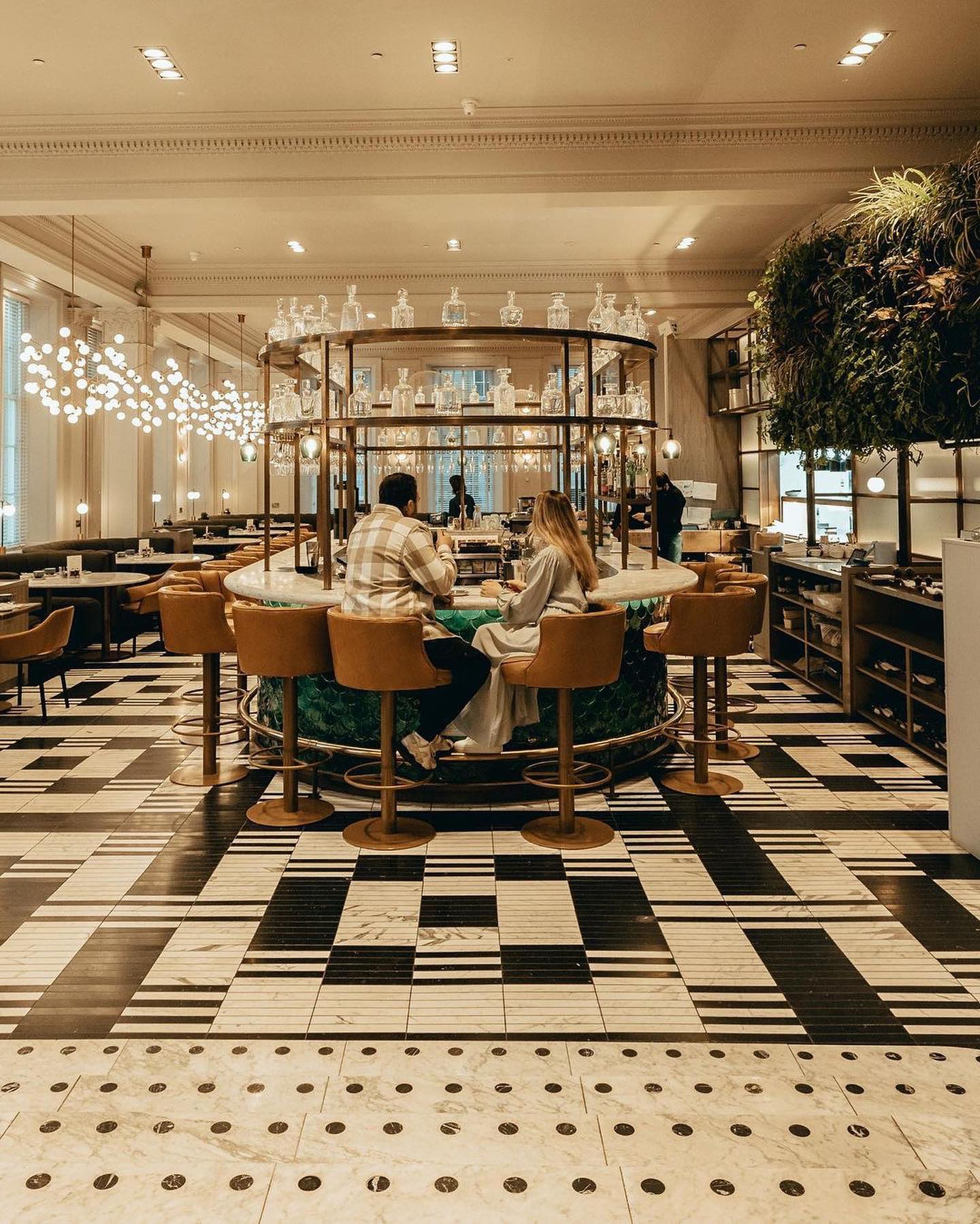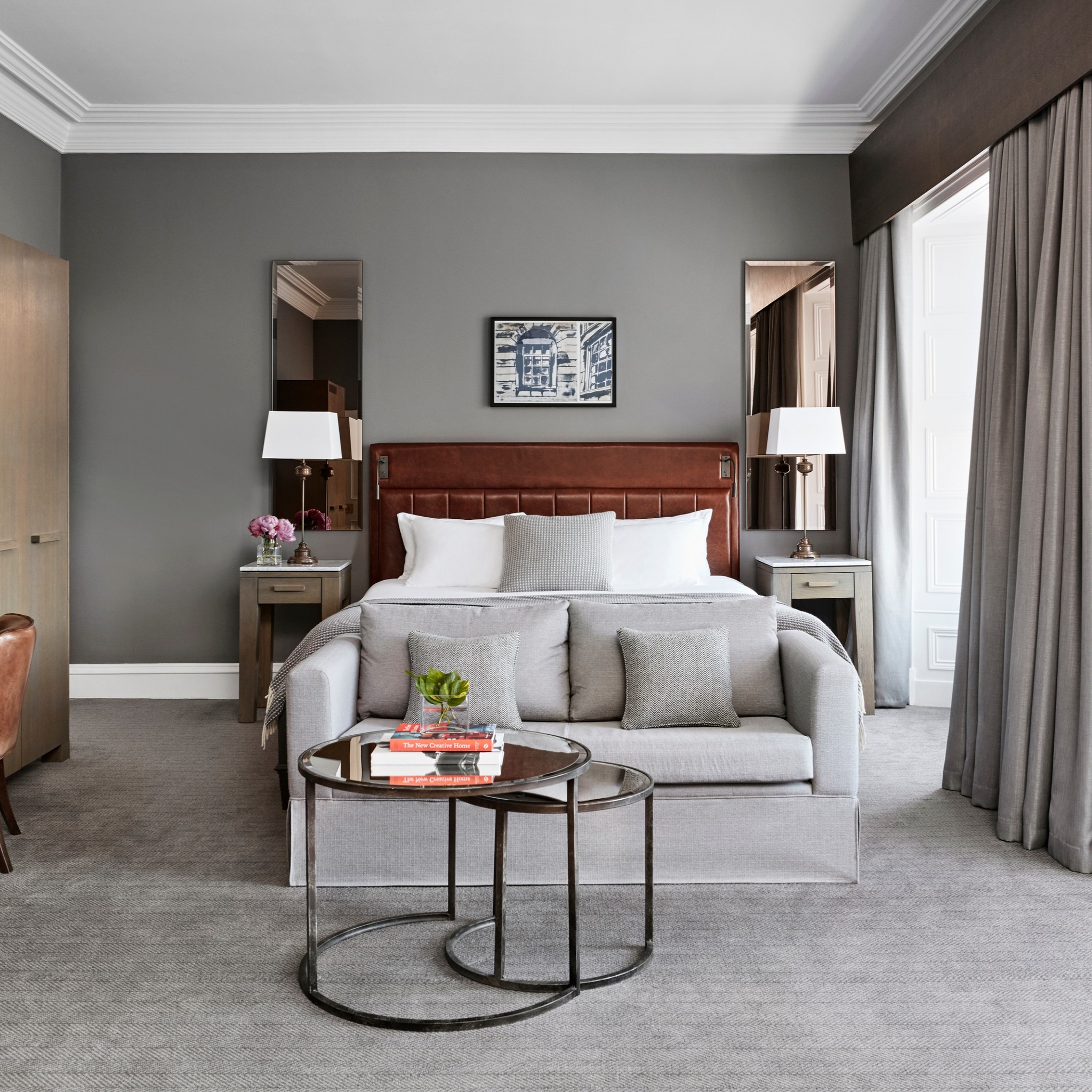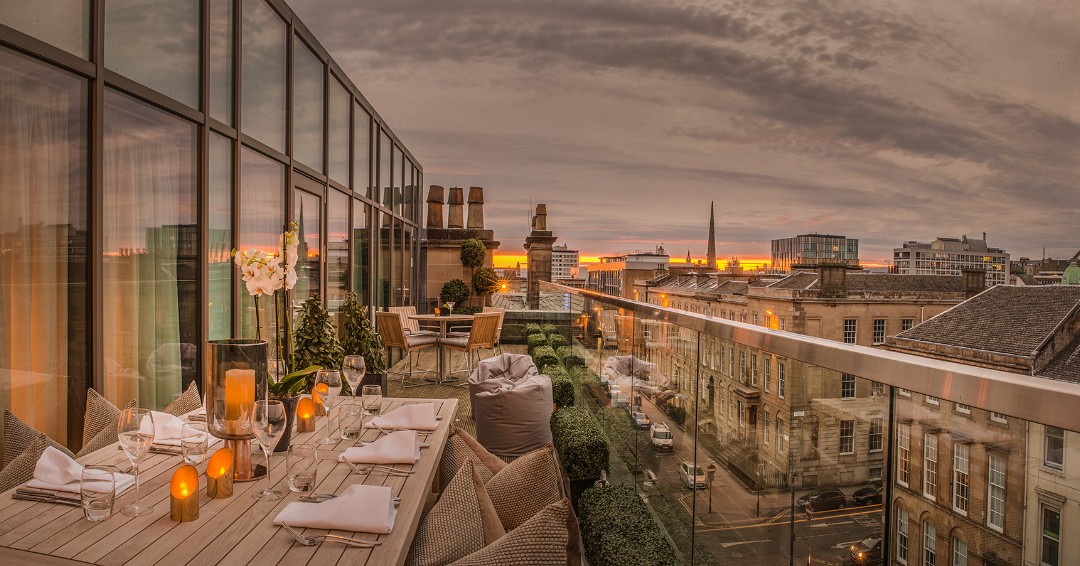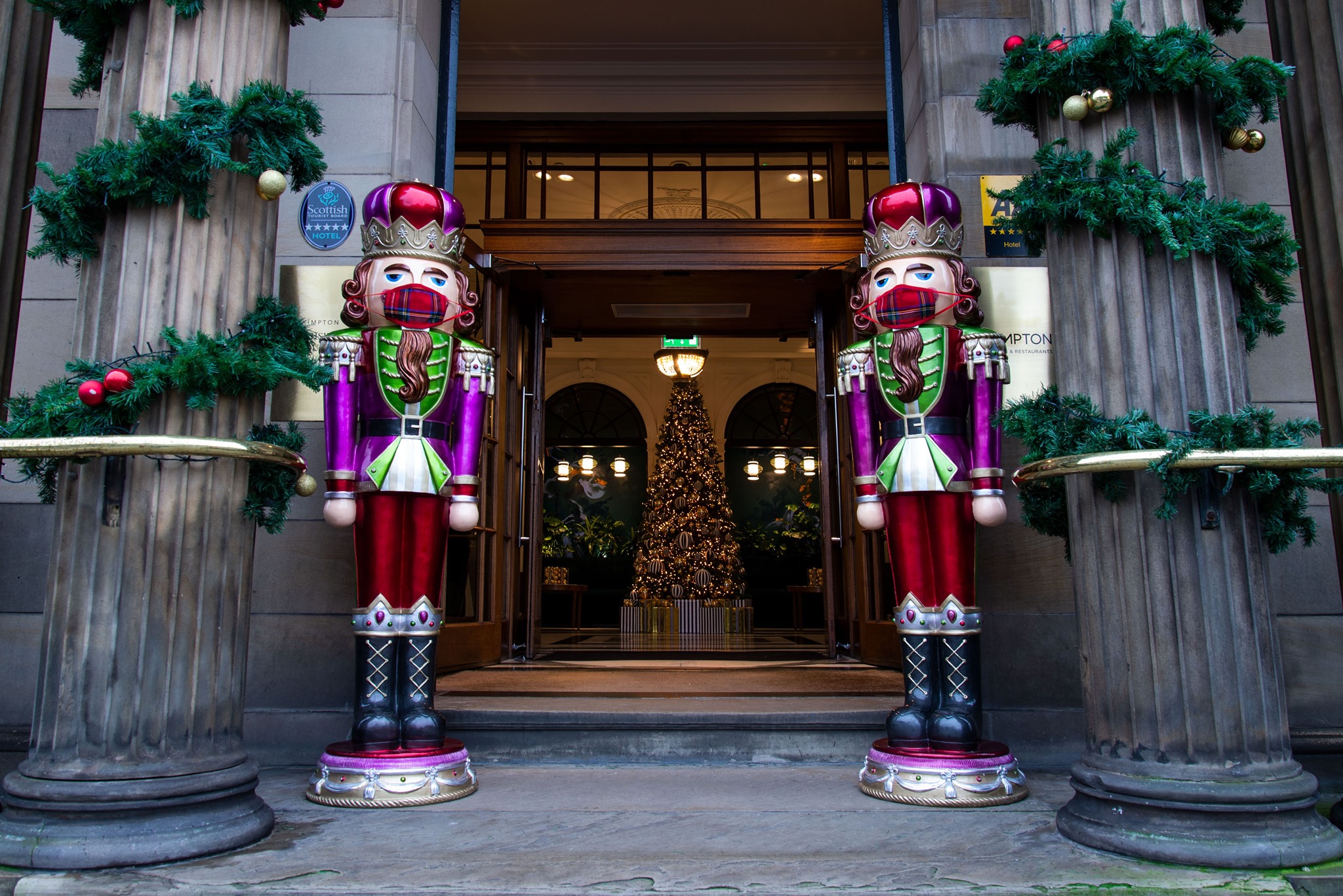 Overnight Stay at Blythswood Sq Hotel, Glasgow
A landmark hotel in Scotland's biggest, most vibrant city, Glasgow's Kimpton Blythswood Square is celebrated for its gorgeous Georgian architecture, superior service, recently renovated rooms, well-loved Spa at Blythswood Square, unique event venues, and destination restaurant iasg.
The five-star property continues to define Glaswegian luxury as the only hotel in the city with AA accreditation. Some great games that you can explore are Divine Fortune, Cleopatra, and Gypsy Moon. Pass the time with thousands of entertaining titles with zero restrictions. And you can't beat the location—private gardens right outside the doors, with the city centre just beyond. When you visit, you become part of a special history that's been building for almost two centuries and continues to unfold in style.
Celebrate the Festive Season in style if you are our next 50/50 Winner!
Your stay will include:
Luxury Overnight for 2 in a Superior Room
Full Scottish Breakfast
2 Cocktails in ISAG
Enter now!
| Winner Name | Ticket Number | Draw Date |
| --- | --- | --- |
| mcbradshaw1983 | 40 | 29/11/2023 |
| Ticket Number | Date | Name |
| --- | --- | --- |
| 1 | 2023-11-22 18:59:47 | lizzyjeanwhite |
| 2 | 2023-11-22 20:32:45 | Rosalynd Ramage |
| 3 | 2023-11-22 18:59:47 | lizzyjeanwhite |
| 4 | 2023-11-22 19:28:27 | angelalongmuir |
| 5 | 2023-11-22 21:03:41 | lyndsaymalcolm |
| 6 | 2023-11-23 15:53:20 | colin_dowd |
| 7 | 2023-11-22 18:59:47 | lizzyjeanwhite |
| 8 | 2023-11-23 16:43:25 | Cecilia Bulloch |
| 9 | 2023-11-22 18:23:40 | Victoria cassidy |
| 10 | 2023-11-22 18:59:47 | lizzyjeanwhite |
| 11 | 2023-11-22 18:53:20 | Mclaughlin Karen |
| 12 | 2023-11-22 19:00:40 | mtiffney |
| 13 | 2023-11-22 22:32:39 | arlene.mcadam |
| 14 | 2023-11-23 09:32:22 | White, Louise |
| 15 | 2023-11-22 22:59:05 | Nic Mcg |
| 16 | 2023-11-22 19:05:43 | bigsiskirsty1972 |
| 17 | 2023-11-22 18:59:47 | lizzyjeanwhite |
| 18 | 2023-11-24 18:19:54 | lranki17 |
| 19 | 2023-11-24 18:19:54 | lranki17 |
| 20 | 2023-11-23 12:01:57 | nicmullan |
| 21 | 2023-11-22 19:58:45 | Sharon kelly |
| 22 | 2023-11-23 07:50:22 | gemma-watts |
| 23 | 2023-11-24 18:19:54 | lranki17 |
| 24 | 2023-11-22 20:44:33 | hels03 |
| 25 | 2023-11-24 08:05:09 | Fran Steven |
| 26 | 2023-11-23 09:32:22 | White, Louise |
| 27 | 2023-11-24 18:19:54 | lranki17 |
| 28 | 2023-11-22 20:44:33 | hels03 |
| 29 | 2023-11-23 18:32:01 | Rose Ann Tennyson |
| 30 | 2023-11-23 13:32:05 | maureen.brown22-1010 |
| 31 | 2023-11-23 18:03:27 | Teri Thomson |
| 32 | 2023-11-28 10:48:20 | clare Kennedy |
| 33 | 2023-11-25 13:15:06 | cmboyle3 |
| 34 | 2023-11-22 21:18:33 | Paula Doak |
| 35 | 2023-11-24 18:43:32 | Debbie Waddell |
| 36 | 2023-11-27 10:06:01 | Geraldine Brown Rowatt |
| 37 | 2023-11-28 14:18:16 | mason.helen1972 |
| 38 | 2023-11-23 20:28:47 | hels03 |
| 39 | 2023-11-27 10:06:01 | Geraldine Brown Rowatt |
| 40 | 2023-11-26 19:06:04 | mcbradshaw1983 |
| 41 | 2023-11-26 18:32:56 | Natalie Innes |
| 42 | 2023-11-28 12:41:11 | Kerry Weaver |
| 43 | 2023-11-28 14:07:14 | Alix Hutcheson |
| 44 | 2023-11-23 18:00:51 | Ann Callaghan |
| 45 | 2023-11-28 14:28:07 | ashleytkelly |
| 46 | 2023-11-28 18:21:47 | Rose Ann Tennyson |
| 47 | 2023-11-25 10:50:01 | Joan Mclaughlin |
| 48 | 2023-11-22 21:28:40 | Karen C Mitchelson |
| 49 | 2023-11-25 21:51:02 | donnakidston |
| 50 | 2023-11-22 21:28:40 | Karen C Mitchelson |
| 51 | 2023-11-27 16:13:32 | Linda Payne |
| 52 | 2023-11-27 08:33:07 | heather.graham5 |
| 53 | 2023-11-27 08:33:07 | heather.graham5 |
| 54 | 2023-11-25 11:27:55 | Louise Balling |
| 55 | 2023-11-23 12:01:57 | nicmullan |
| 56 | 2023-11-26 15:19:59 | elainedunne71 |
| 57 | 2023-11-22 18:31:21 | nicola.power2015 |
| 58 | 2023-11-22 20:32:35 | Natalie Kirk |
| 59 | 2023-11-28 14:18:16 | mason.helen1972 |
| 60 | 2023-11-23 22:43:11 | mgill81 |
| 61 | 2023-11-26 14:11:32 | Louise McGhee |
| 62 | 2023-11-28 14:09:32 | jeanninekirk |
| 63 | 2023-11-28 10:06:18 | Patricia Fleming |
| 64 | 2023-11-27 00:37:09 | Andrea Rodden |
| 65 | 2023-11-27 17:02:07 | jomcg75 |
| 66 | 2023-11-25 08:35:08 | larkinbd |
| 67 | 2023-11-25 12:08:10 | Cecilia Bulloch |
| 68 | 2023-11-26 17:33:49 | Fi Smith |
| 69 | 2023-11-26 14:24:26 | mairi.raphel |
| 70 | 2023-11-22 20:12:27 | Nicola Simpson |
| 71 | 2023-11-22 20:32:45 | Rosalynd Ramage |
| 72 | 2023-11-22 21:28:40 | Karen C Mitchelson |
| 73 | 2023-11-23 12:01:57 | nicmullan |
| 74 | 2023-11-23 18:33:05 | rose.mcewan |
| 75 | 2023-11-22 18:28:55 | Carys Lennon |
| 76 | 2023-11-23 22:53:04 | Brenda Robb |
| 77 | 2023-11-25 14:36:21 | Clare Hanly |
| 78 | 2023-11-27 19:31:24 | Lisa Conway |
| 79 | 2023-11-25 13:15:06 | cmboyle3 |
| 80 | 2023-11-23 15:53:20 | colin_dowd |
| 81 | 2023-11-25 21:51:02 | donnakidston |
| 82 | 2023-11-22 20:12:14 | Careen Jackson |
| 83 | 2023-11-23 07:50:22 | gemma-watts |
| 84 | 2023-11-28 14:09:32 | jeanninekirk |
| 85 | 2023-11-25 14:50:55 | aliplantpot |
| 86 | 2023-11-22 19:34:45 | Ann Catherine Cunningham |
| 87 | 2023-11-28 15:18:05 | Cecilia Bulloch |
| 88 | 2023-11-28 14:18:16 | mason.helen1972 |
| 89 | 2023-11-26 15:51:29 | carolineharnett |
| 90 | 2023-11-26 17:15:07 | cadete22 |
| 91 | 2023-11-23 18:03:27 | Teri Thomson |
| 92 | 2023-11-28 16:37:49 | elaineanderson74 |
| 93 | 2023-11-27 12:29:39 | Maureen Dynes |
| 94 | 2023-11-23 11:42:03 | Laura Gallagher |
| 95 | 2023-11-26 14:11:32 | Louise McGhee |
| 96 | 2023-11-28 15:36:03 | Alison Grant |
| 97 | 2023-11-28 18:21:47 | Rose Ann Tennyson |
| 98 | 2023-11-23 06:44:30 | McLaughlin Lorraine |
| 99 | 2023-11-26 17:33:49 | Fi Smith |
| 100 | 2023-11-23 19:13:37 | Holly Phillips |