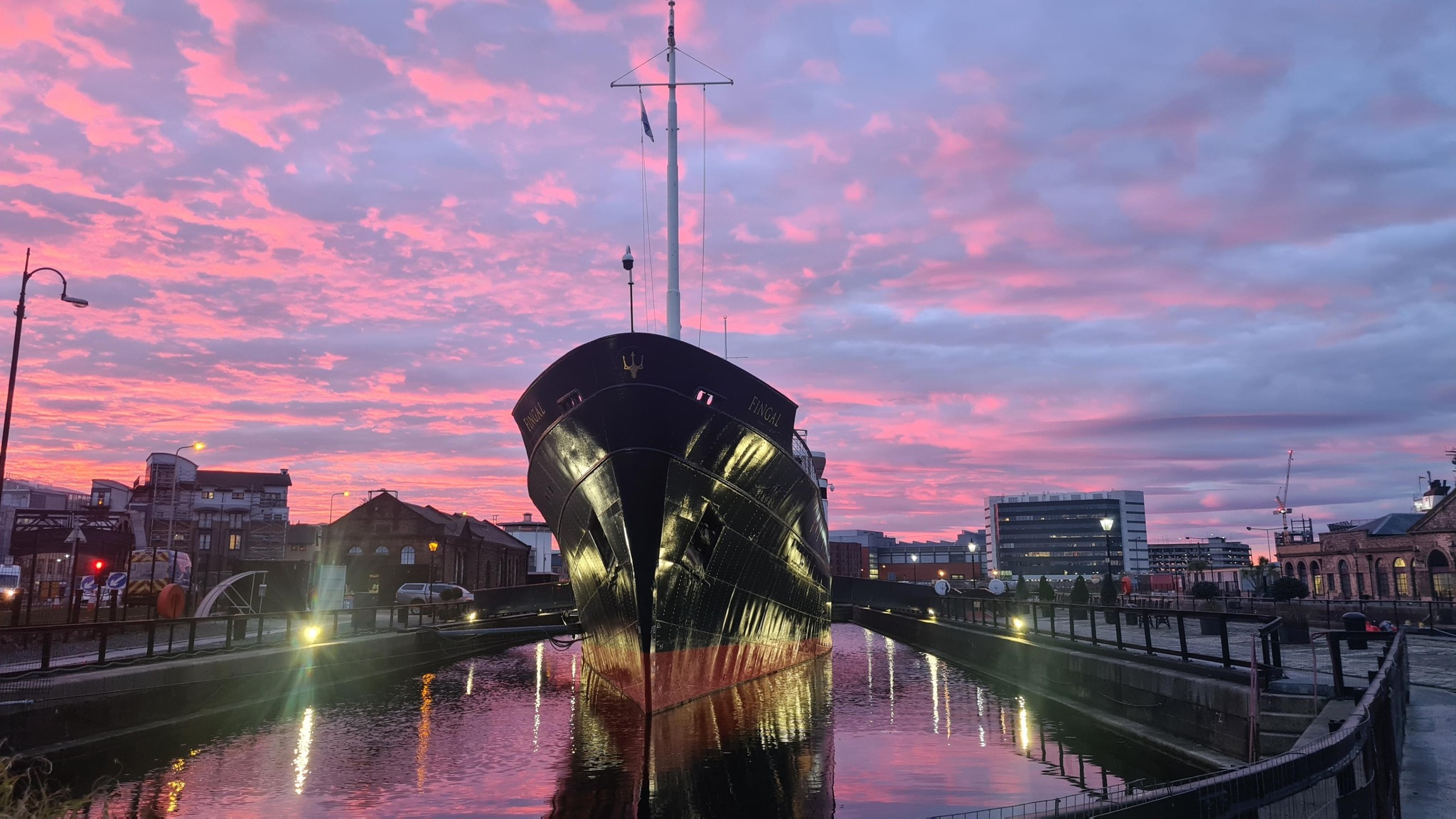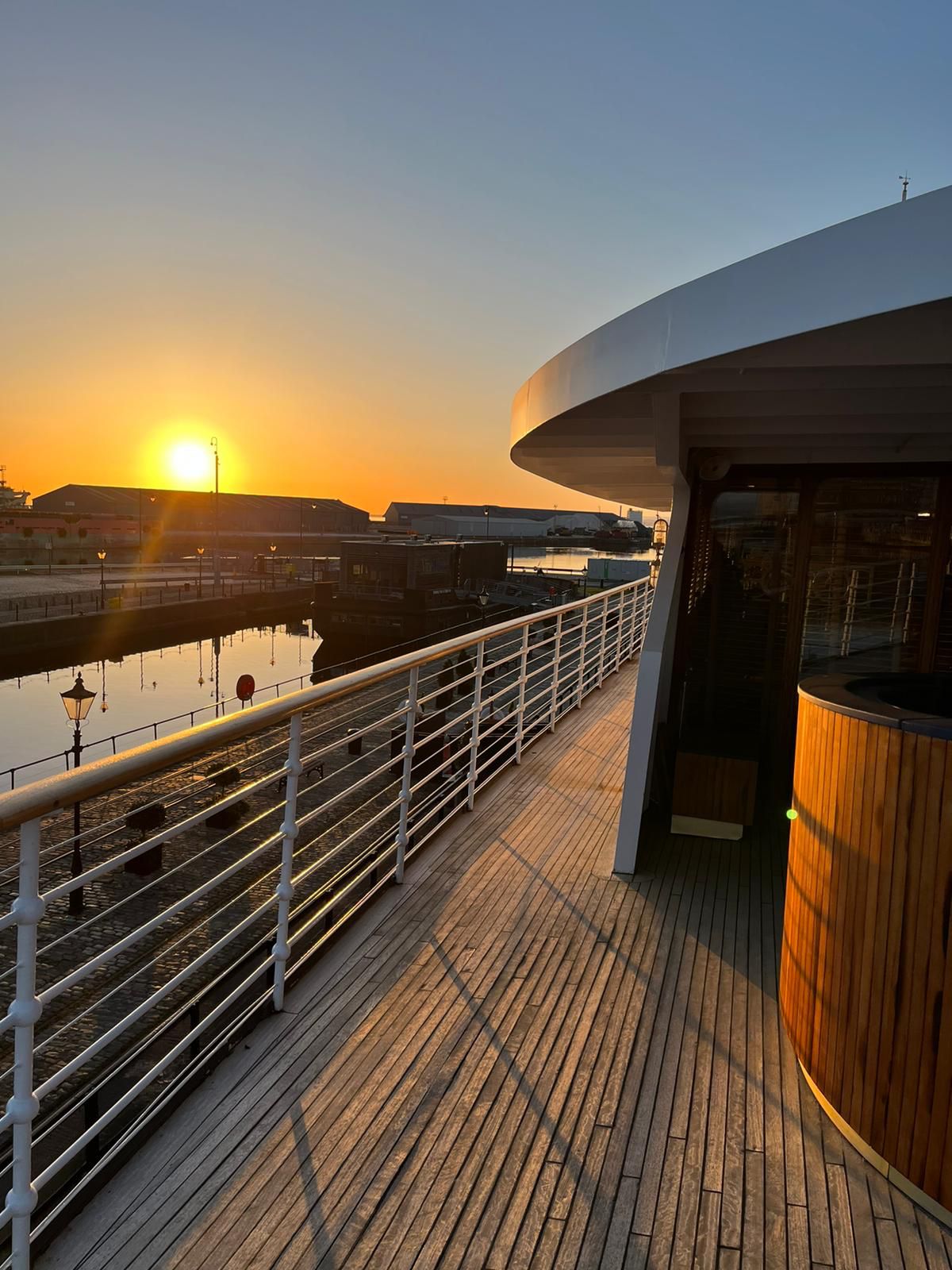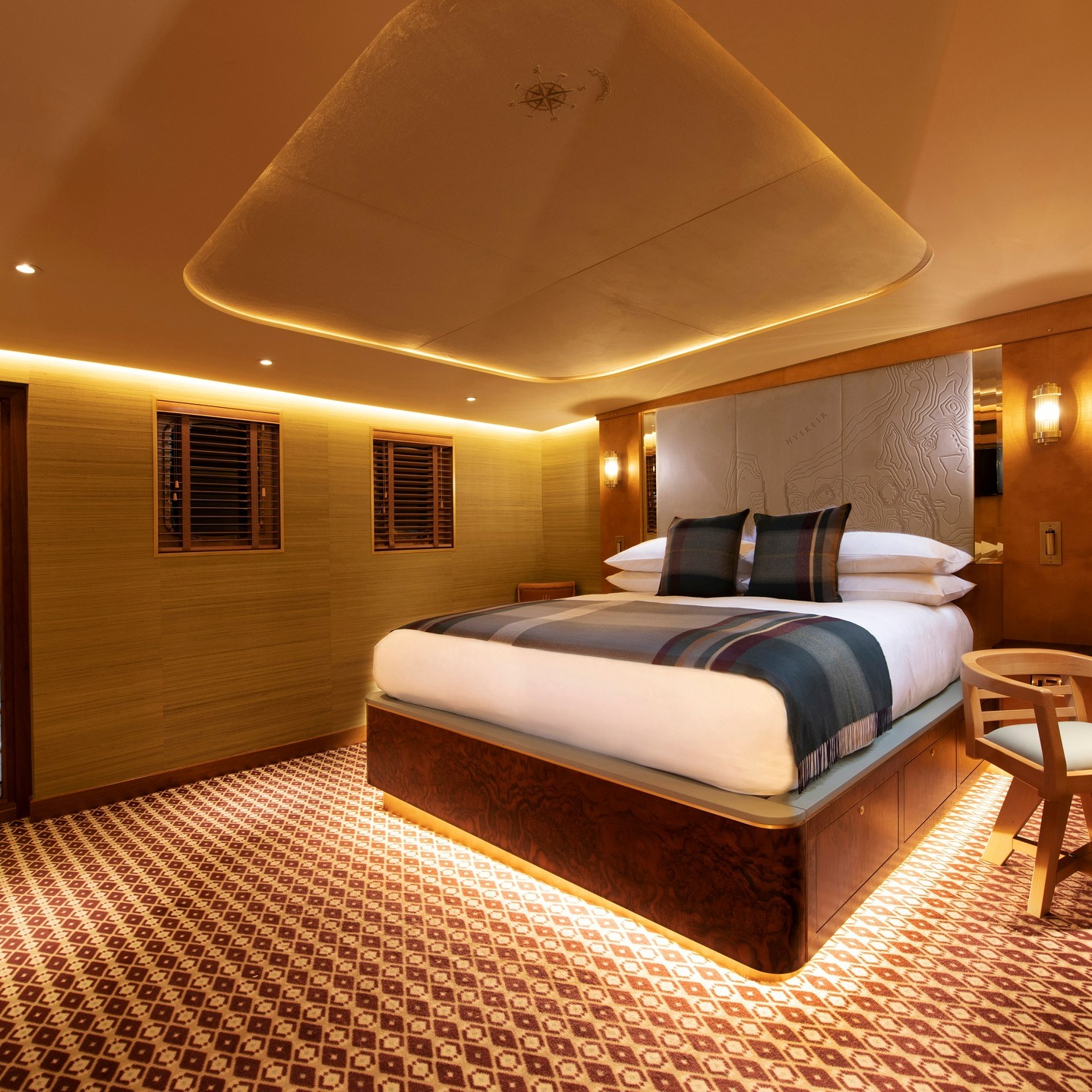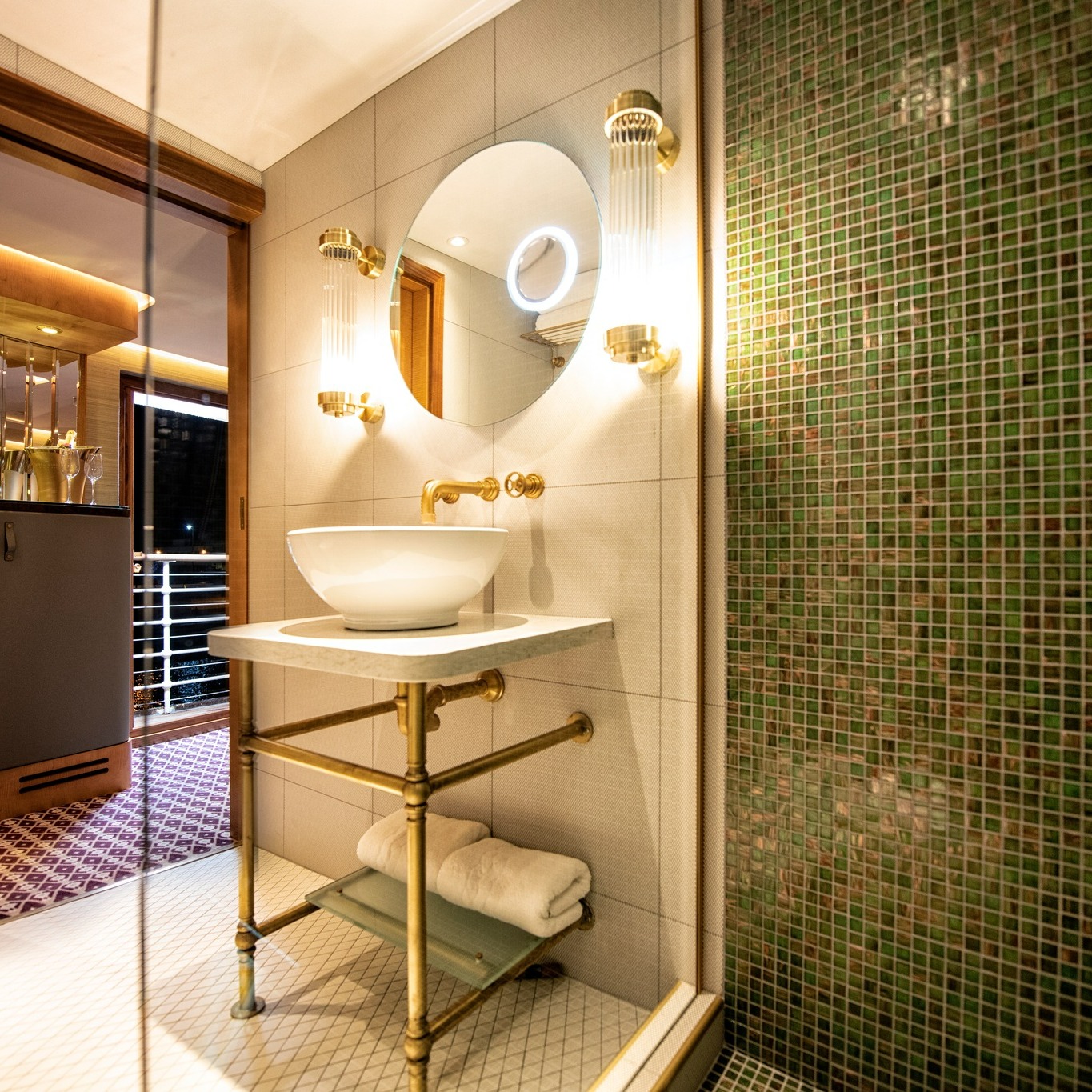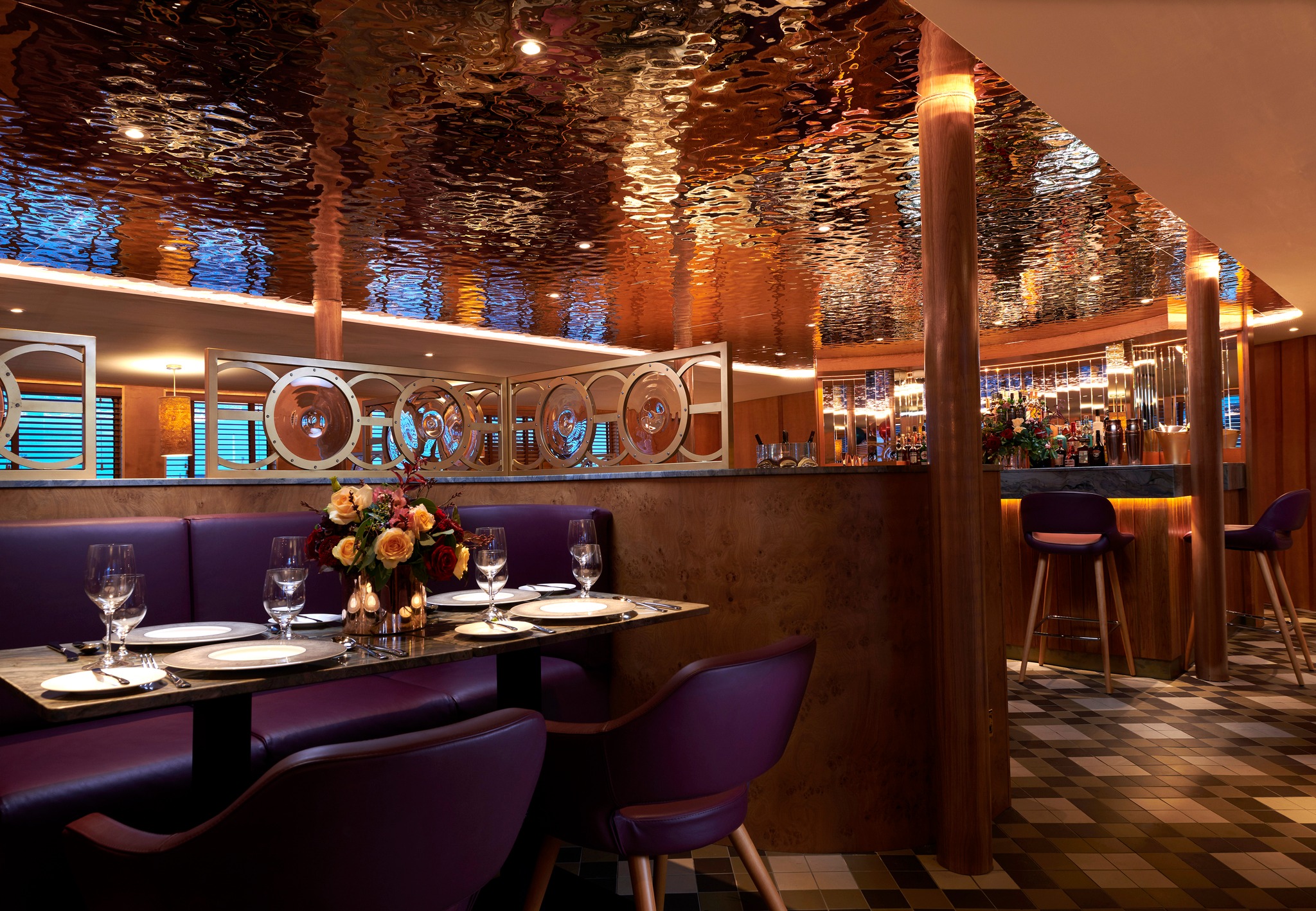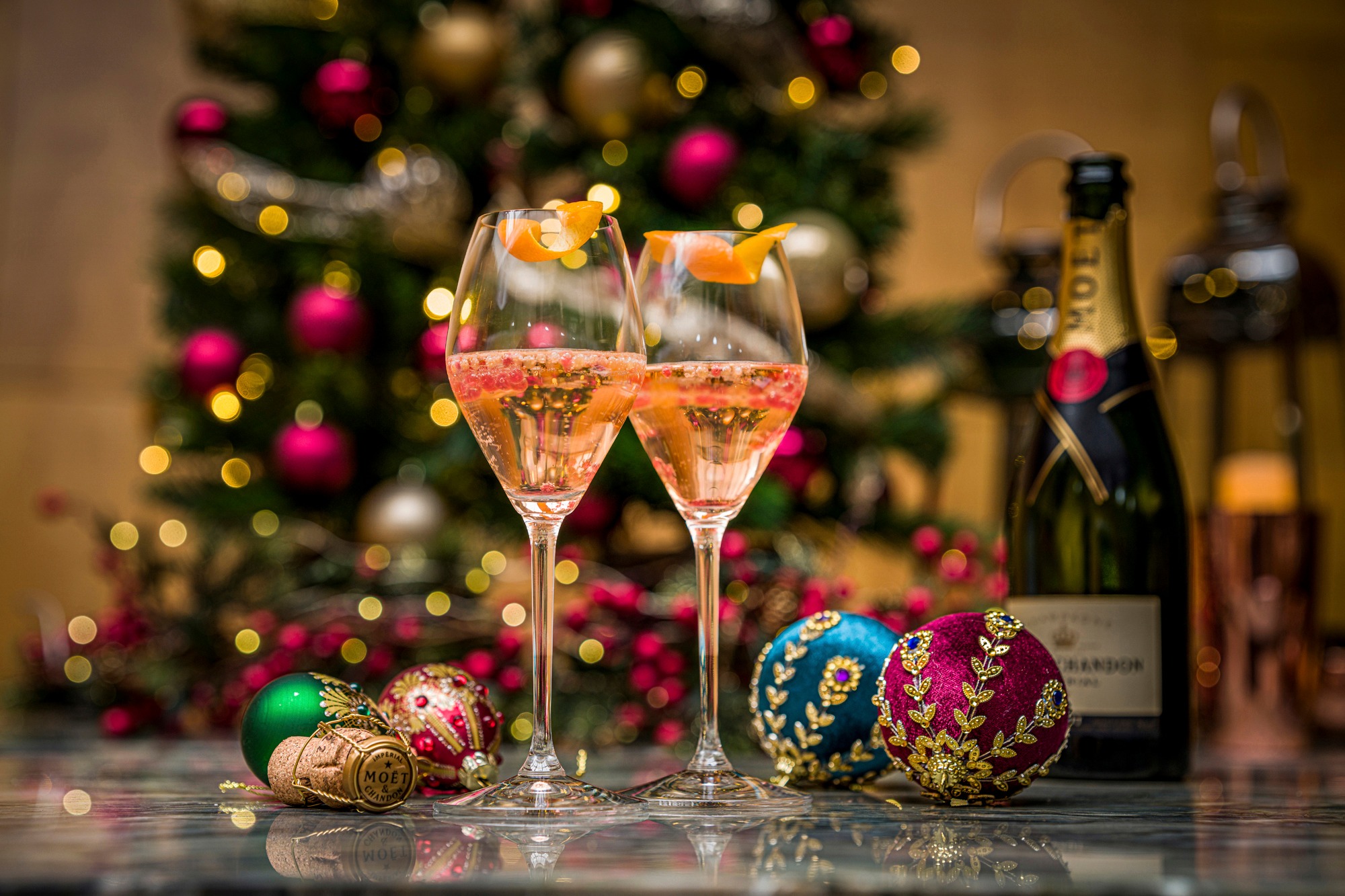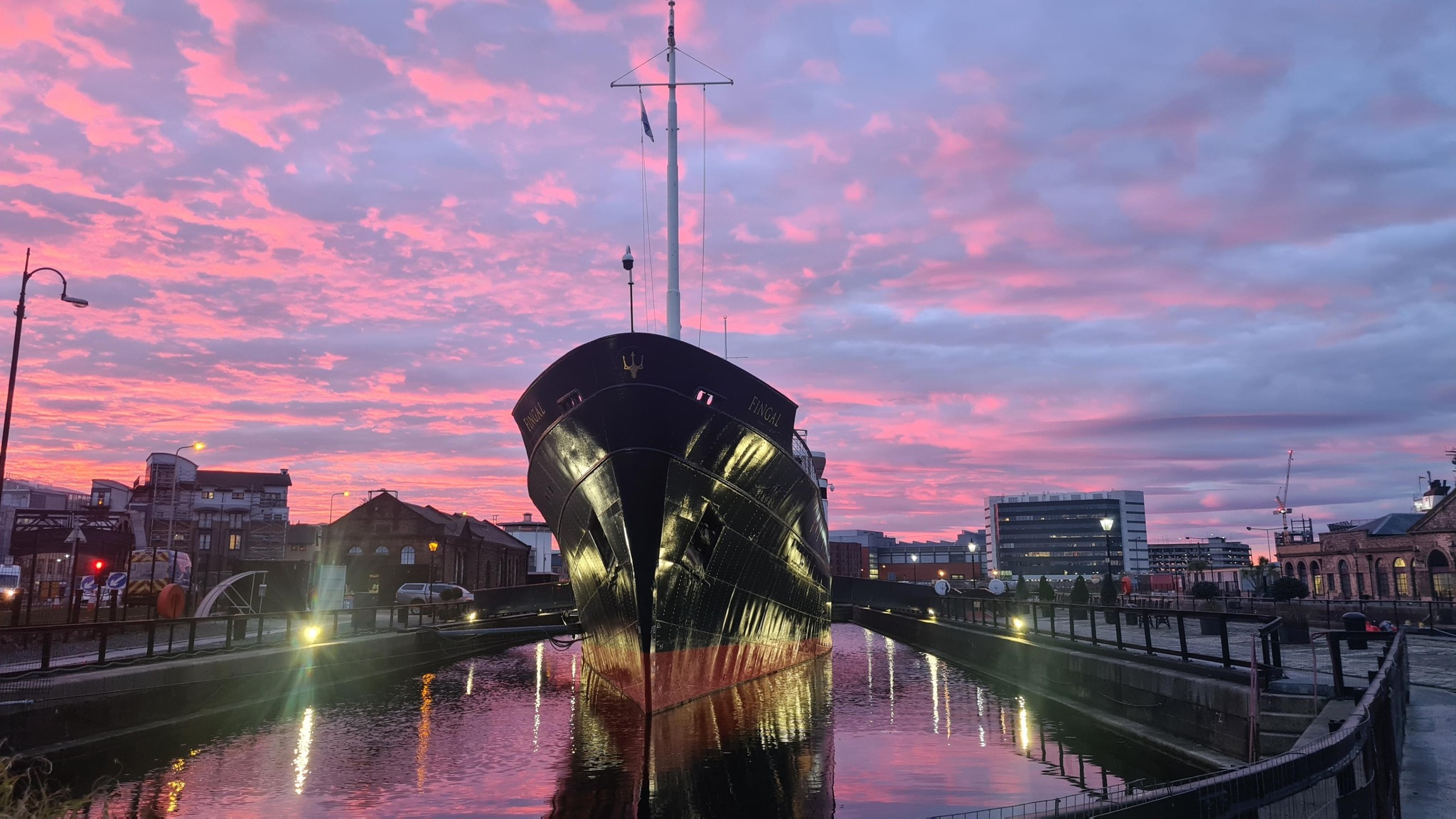 Overnight Stay at The Fingal, Edinburgh ⭐️ 🚢
A Five-star experience ⭐️
Step aboard and discover something completely different. Awarded AA Hotel of the Year Scotland, five-star (AA) hotel and a world-class destination with unique luxury cabins and decks for stargazing and Champagne.
The Lighthouse Restaurant & Bar has a relaxed, luxurious feel and vast floor to ceiling windows. Serving breakfast, Afternoon Tea, dinner and spectacular cocktails.
Awarded 2 AA Rosettes for culinary excellence.
Classic Cabin
A space full of softness with elegant curves and contours. Circular windows and fabrics for the senses. Wallpaper you want to touch. Each cabin named after a lighthouse. Lamps to cast a warm glow. Welcome to your cabin. Your sanctuary.
Gift Voucher
Valid for 12 months
Relax and unwind with an overnight stay on Fingal in a Classic Cabin, including full Scottish breakfast.
*This gift voucher features a unique reference ID code, may only be redeemed once, may not be exchanged for cash, replaced if lost and is non-transferable or refundable.
*Advance bookings are necessary and are subject to availability. Cancellation of a booking might render the voucher null and void. Terms and conditions are subject to change.
| Winner Name | Ticket Number | Draw Date |
| --- | --- | --- |
| robinmac | 90 | 22/10/2023 |
| Ticket Number | Date | Name |
| --- | --- | --- |
| 1 | 2023-10-15 08:33:39 | Lesley Davidson |
| 2 | 2023-10-15 10:26:09 | Anne Hemfrey |
| 3 | 2023-10-15 08:12:40 | Lisa Noddings |
| 4 | 2023-10-15 09:16:57 | youngnicky |
| 5 | 2023-10-19 18:22:37 | Patsy McKay |
| 6 | 2023-10-18 08:24:36 | Joyce Sharp |
| 7 | 2023-10-15 08:33:39 | Lesley Davidson |
| 8 | 2023-10-15 11:59:59 | colin_dowd |
| 9 | 2023-10-15 19:15:36 | Margaret Cunning Coyle |
| 10 | 2023-10-15 08:12:40 | Lisa Noddings |
| 11 | 2023-10-15 10:33:12 | Rosalynd Ramage |
| 12 | 2023-10-15 16:25:52 | donnakidston |
| 13 | 2023-10-15 08:32:51 | Anne Murray |
| 14 | 2023-10-15 08:06:24 | Margaret Mary Taggart |
| 15 | 2023-10-15 08:07:38 | Nic Mcg |
| 16 | 2023-10-15 13:54:28 | Carol-Ann Thain |
| 17 | 2023-10-16 07:43:45 | Darren c |
| 18 | 2023-10-15 11:25:19 | Catherine Anne Lennon |
| 19 | 2023-10-16 08:46:16 | Karen Marie McShane |
| 20 | 2023-10-15 16:31:36 | Nicola Simpson |
| 21 | 2023-10-16 09:17:25 | Patricia Fleming |
| 22 | 2023-10-15 08:05:56 | elainecannon5 |
| 23 | 2023-10-15 08:07:38 | Nic Mcg |
| 24 | 2023-10-17 08:09:19 | nicmullan |
| 25 | 2023-10-15 18:04:33 | pameladillon |
| 26 | 2023-10-17 08:04:54 | John Brogan |
| 27 | 2023-10-15 08:11:10 | leannadmccormack |
| 28 | 2023-10-15 21:15:22 | Pamela Law |
| 29 | 2023-10-15 08:05:56 | elainecannon5 |
| 30 | 2023-10-16 18:11:25 | Lorna Robertson |
| 31 | 2023-10-17 21:46:36 | Jacqueline Roebuck |
| 32 | 2023-10-15 08:06:24 | Margaret Mary Taggart |
| 33 | 2023-10-18 12:39:10 | Margaret Ann Halliday |
| 34 | 2023-10-19 13:32:39 | nicmullan |
| 35 | 2023-10-18 15:32:10 | TIM crisp |
| 36 | 2023-10-15 08:51:19 | angelkatie4 |
| 37 | 2023-10-15 20:23:59 | Jill Pye |
| 38 | 2023-10-15 21:38:27 | Brenda Robb |
| 39 | 2023-10-21 10:11:40 | Angela Reilly |
| 40 | 2023-10-20 17:51:52 | louisajp |
| 41 | 2023-10-20 14:38:41 | Margaret livingstone |
| 42 | 2023-10-17 08:09:19 | nicmullan |
| 43 | 2023-10-15 16:31:36 | Nicola Simpson |
| 44 | 2023-10-15 10:09:56 | Jacqui Martin Moonan |
| 45 | 2023-10-15 08:37:10 | Patricia Carstairs |
| 46 | 2023-10-15 16:31:36 | Nicola Simpson |
| 47 | 2023-10-16 22:34:17 | Cecilia Bulloch |
| 48 | 2023-10-15 10:00:20 | angelalongmuir |
| 49 | 2023-10-15 16:25:52 | donnakidston |
| 50 | 2023-10-15 08:05:56 | elainecannon5 |
| 51 | 2023-10-15 08:32:51 | Anne Murray |
| 52 | 2023-10-15 08:34:02 | Maria Kerr |
| 53 | 2023-10-21 11:23:36 | mairi.raphel |
| 54 | 2023-10-19 19:26:02 | Lesley Davidson |
| 55 | 2023-10-15 20:41:35 | suzysin |
| 56 | 2023-10-21 11:08:04 | mtiffney |
| 57 | 2023-10-20 14:38:41 | Margaret livingstone |
| 58 | 2023-10-15 09:22:32 | jmkm1510 |
| 59 | 2023-10-21 16:51:38 | Karin Miller |
| 60 | 2023-10-16 11:20:26 | Mclaughlin Karen |
| 61 | 2023-10-17 08:04:54 | John Brogan |
| 62 | 2023-10-20 10:05:40 | Sandra Mccrainor |
| 63 | 2023-10-19 08:44:12 | Tracy Irvine |
| 64 | 2023-10-22 01:32:44 | lochriemc |
| 65 | 2023-10-16 14:08:14 | Elaine Armstrong |
| 66 | 2023-10-15 08:32:51 | Anne Murray |
| 67 | 2023-10-16 20:29:40 | Amanda Jane |
| 68 | 2023-10-15 20:13:33 | robinmac |
| 69 | 2023-10-20 19:22:16 | Ryan Devlin |
| 70 | 2023-10-20 19:08:35 | fionagordon1983 |
| 71 | 2023-10-19 18:22:37 | Patsy McKay |
| 72 | 2023-10-16 08:46:16 | Karen Marie McShane |
| 73 | 2023-10-18 11:14:50 | Helenshka |
| 74 | 2023-10-21 18:55:19 | Pauline Alison |
| 75 | 2023-10-21 10:20:45 | Linda Payne |
| 76 | 2023-10-16 08:46:16 | Karen Marie McShane |
| 77 | 2023-10-15 11:59:59 | colin_dowd |
| 78 | 2023-10-18 07:59:36 | Anne Marie Mcilwraith |
| 79 | 2023-10-19 23:15:28 | dmargiotta1 |
| 80 | 2023-10-17 20:00:27 | Pauline Alexander |
| 81 | 2023-10-15 16:25:52 | donnakidston |
| 82 | 2023-10-21 10:09:41 | mgill81 |
| 83 | 2023-10-21 20:33:54 | mcbradshaw1983 |
| 84 | 2023-10-15 11:42:03 | joankerr85 |
| 85 | 2023-10-17 20:00:27 | Pauline Alexander |
| 86 | 2023-10-18 07:56:45 | elainedunne71 |
| 87 | 2023-10-22 08:25:10 | kirstyehbrown |
| 88 | 2023-10-20 19:22:16 | Ryan Devlin |
| 89 | 2023-10-15 09:12:38 | Sandra Macdonald |
| 90 | 2023-10-15 20:13:33 | robinmac |
| 91 | 2023-10-21 10:38:06 | Irene Kerr |
| 92 | 2023-10-22 06:13:20 | nicmullan |
| 93 | 2023-10-22 10:24:12 | Karen Marie McShane |
| 94 | 2023-10-17 08:09:19 | nicmullan |
| 95 | 2023-10-16 10:53:42 | shemac2 |
| 96 | 2023-10-21 10:34:45 | Lynn Wee Sheila Anderson |
| 97 | 2023-10-21 08:20:30 | carolineharnett |
| 98 | 2023-10-15 08:33:39 | Lesley Davidson |
| 99 | 2023-10-19 19:26:02 | Lesley Davidson |
| 100 | 2023-10-16 18:11:25 | Lorna Robertson |