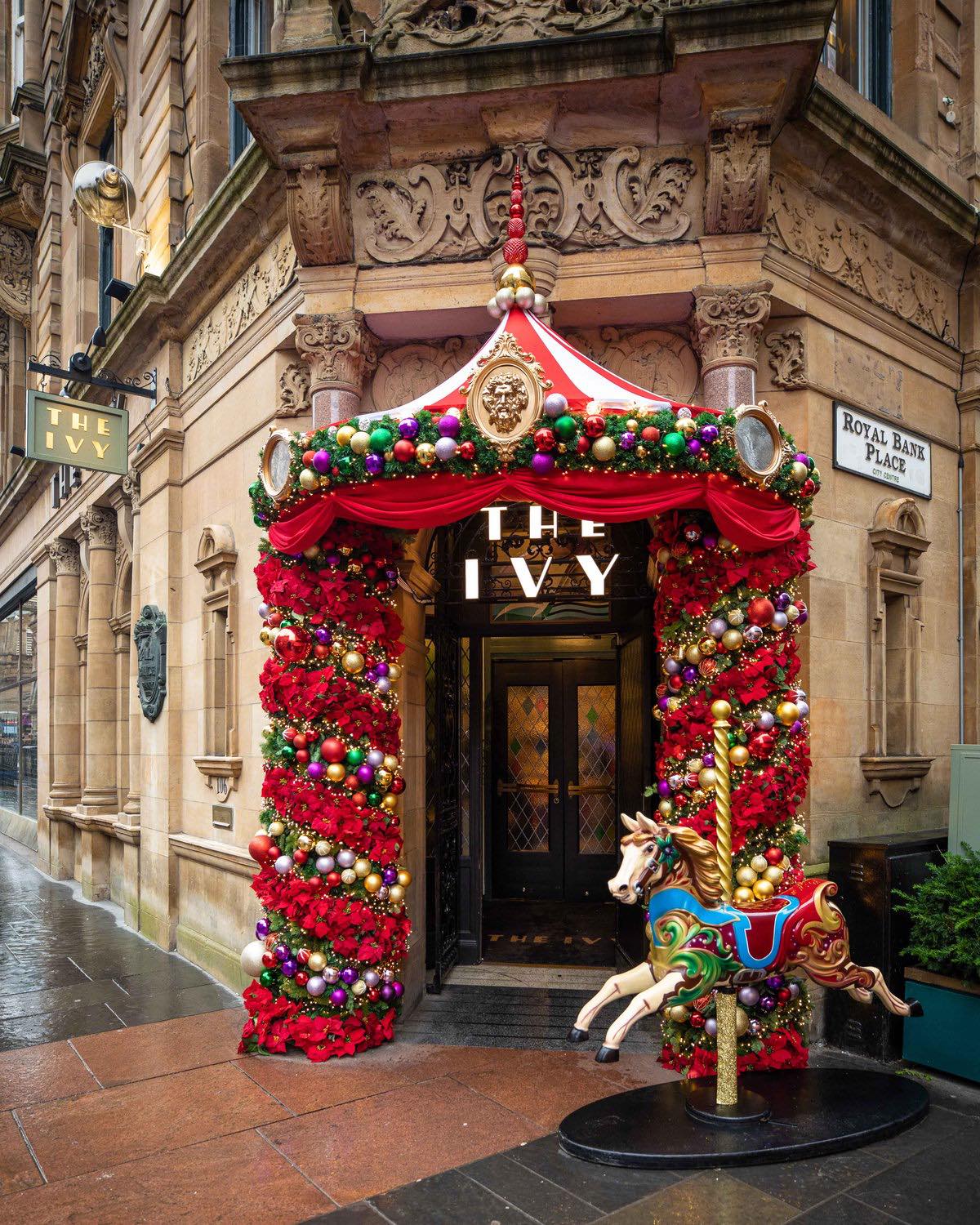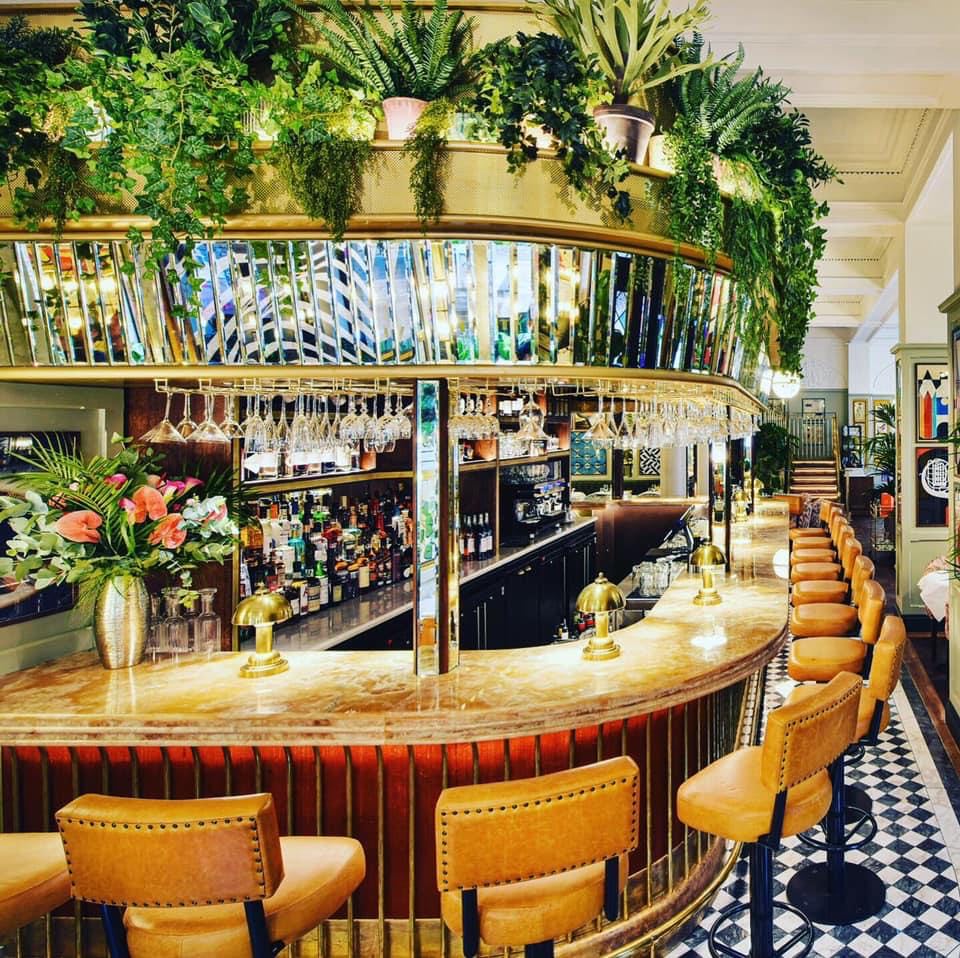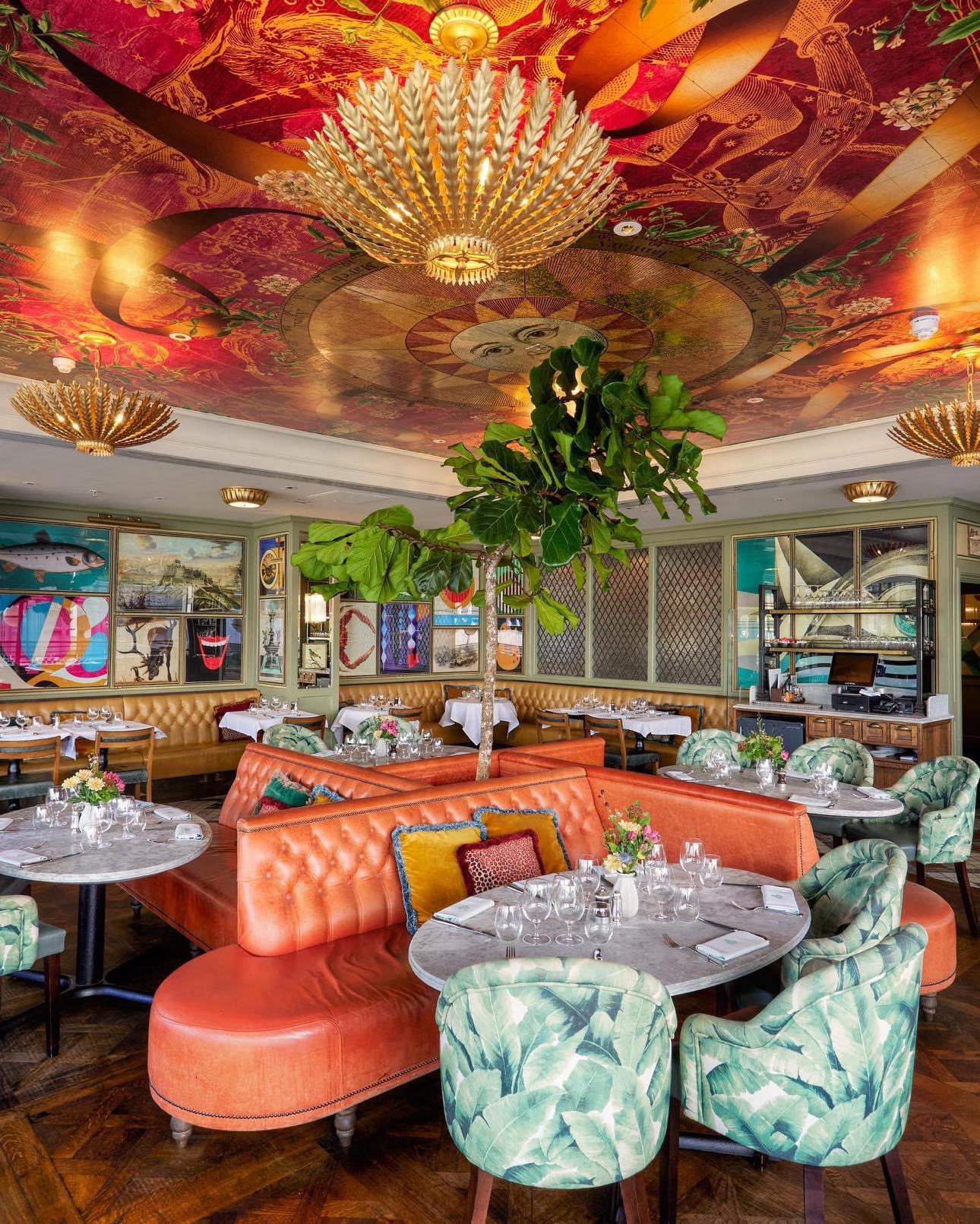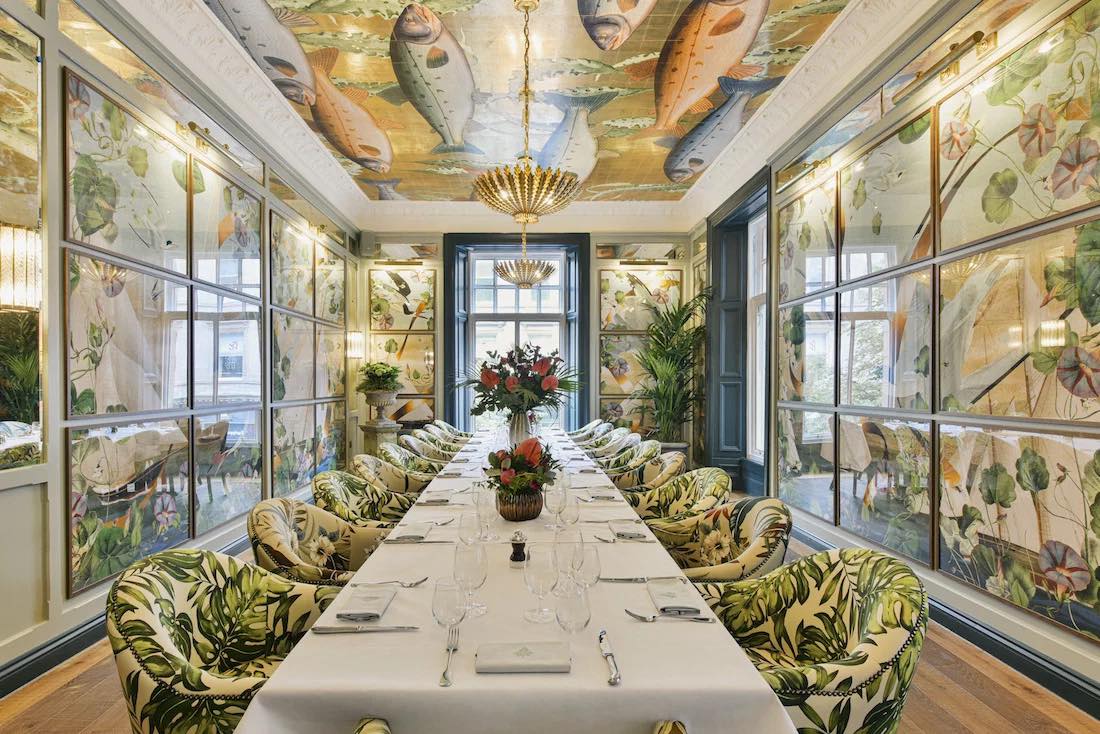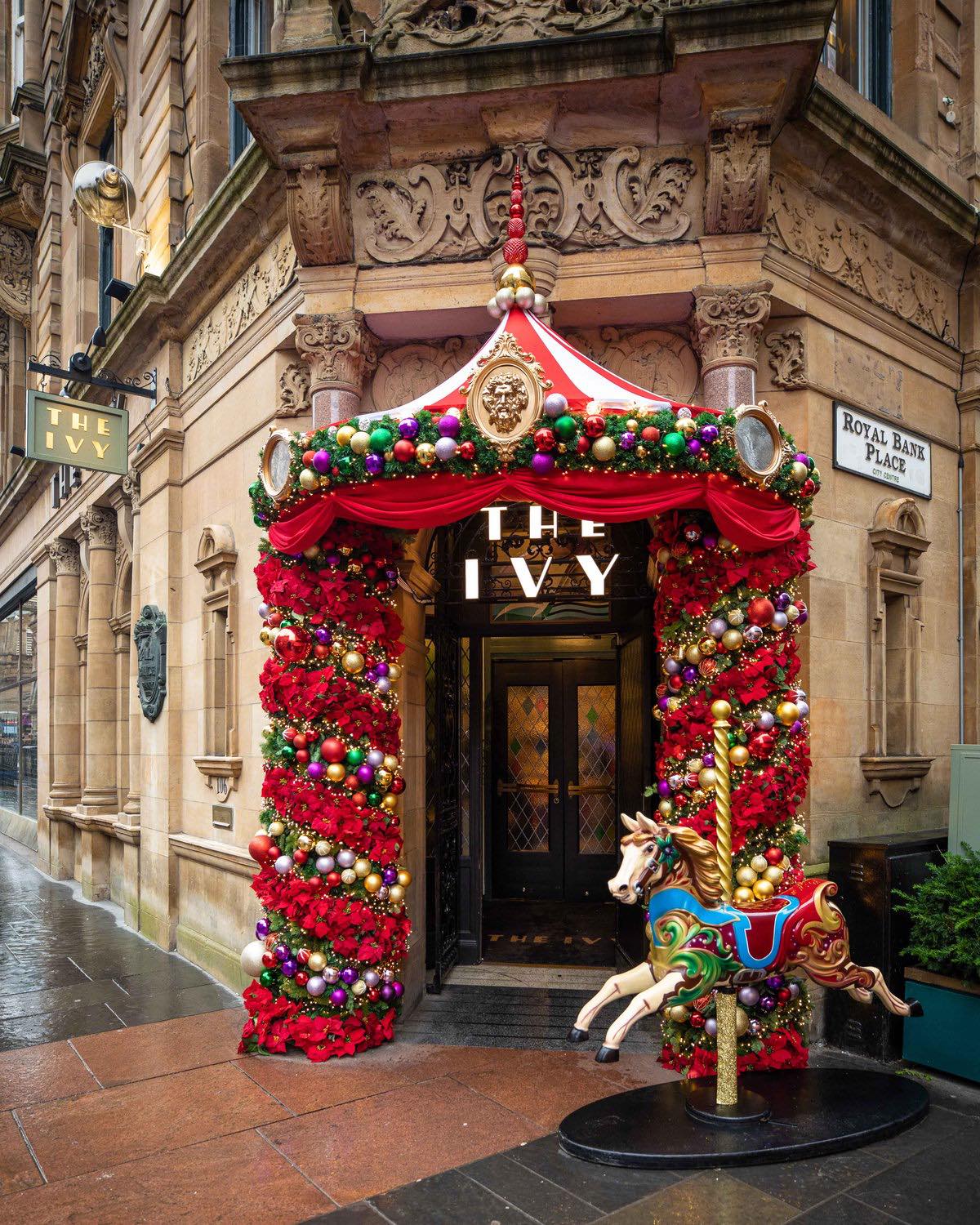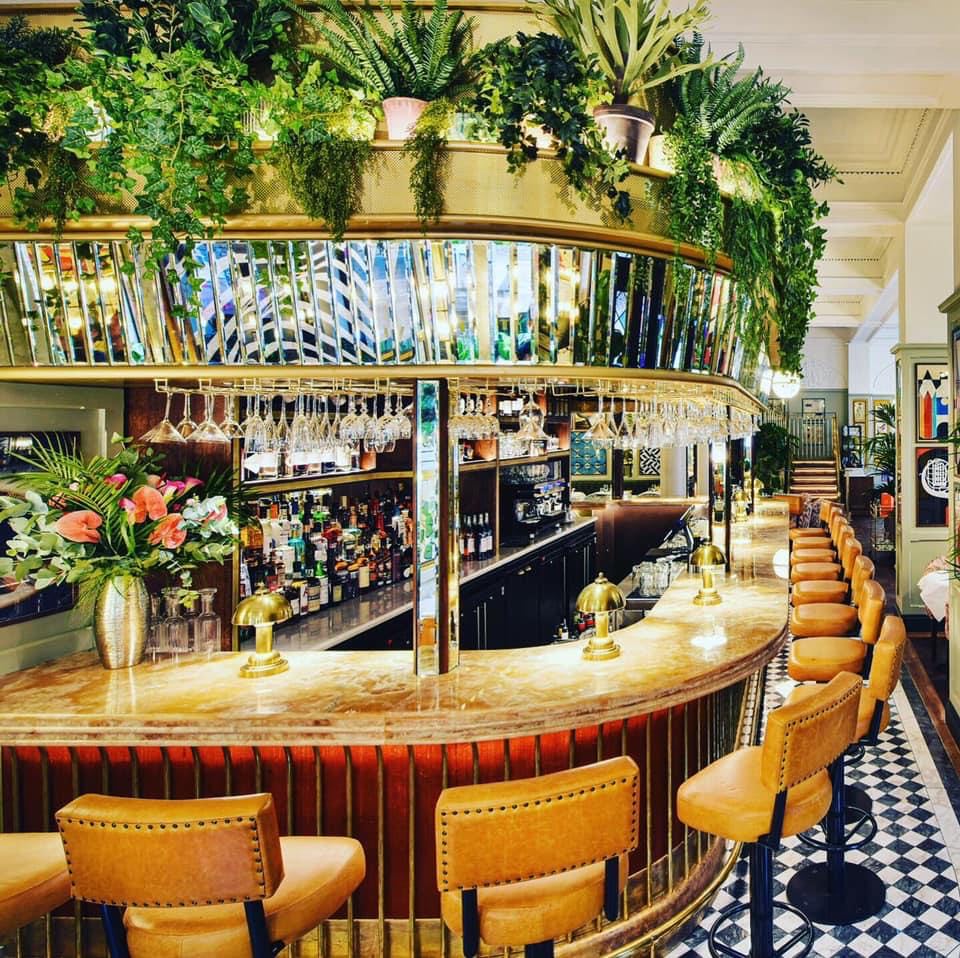 The Ivy Gift Card £100
As well as the stunning main restaurant, you'll find outdoor Parisian-style seating, two beautiful onyx bars, and the refined glamour of private dining space for those special occasions.
If you're looking for something a little livelier, you'll find it here too, with regular DJs and live musicians to keep you entertained into the small hours. Whether you're looking for breakfast, brunch, dinner, lunch, or catch-up cocktails with friends, you have everything you need right here.
The Ivy brings relaxed, sophisticated all-day dining.
From great British classics to Asian-inspired cuisine and fantastic vegan and vegetarian dishes, you'll find something for everyone to love.
Enter now and you could be our next 50/50 Winner!
*The Gift Voucher can be redeemed at The Ivy Collection, The Ivy Asia and Granary Sq
*Can be used for breakfast, lunch, afternoon tea and dinner
*Voucher cannot be exchanged for cash
*Valid for 12 months
| Ticket Number | Date | Name |
| --- | --- | --- |
| 1 | 2023-11-22 21:03:41 | lyndsaymalcolm |
| 2 | 2023-11-28 07:45:07 | Pauline Smith |
| 3 | 2023-11-24 18:19:54 | lranki17 |
| 4 | 2023-11-23 07:50:22 | gemma-watts |
| 5 | 2023-11-28 07:45:07 | Pauline Smith |
| 6 | 2023-11-28 08:34:59 | Ann Callaghan |
| 7 | 2023-11-23 13:32:05 | maureen.brown22-1010 |
| 8 | 2023-11-24 10:33:20 | paulineorr60 |
| 9 | 2023-11-29 16:06:47 | nicmullan |
| 10 | 2023-11-27 10:52:00 | elainedunne71 |
| 11 | 2023-11-27 00:37:09 | Andrea Rodden |
| 12 | 2023-11-23 14:30:13 | Joyce Sharp |
| 13 | 2023-11-25 13:10:06 | Louise Brownlow |
| 14 | 2023-12-01 17:25:06 | Cecilia Bulloch |
| 15 | 2023-11-23 06:45:19 | Jennifer Wylie |
| 16 | 2023-11-23 19:33:58 | Anne Blair |
| 17 | 2023-11-23 07:50:22 | gemma-watts |
| 18 | 2023-11-23 07:55:59 | Michelle Coley |
| 19 | 2023-11-24 18:19:54 | lranki17 |
| 20 | 2023-11-23 09:49:59 | Charmaine Robertson |
| 21 | 2023-11-23 13:32:05 | maureen.brown22-1010 |
| 22 | 2023-11-23 06:45:19 | Jennifer Wylie |
| 23 | 2023-11-24 18:19:54 | lranki17 |
| 24 | 2023-11-25 11:36:52 | carri58 |
| 25 | 2023-11-22 20:12:27 | Nicola Simpson |
| 26 | 2023-11-27 00:37:09 | Andrea Rodden |
| 27 | 2023-11-22 20:32:45 | Rosalynd Ramage |
| 28 | 2023-12-02 18:11:49 | Carys Lennon |
| 29 | 2023-12-03 12:35:22 | Cecilia Gill |
| 30 | 2023-11-23 13:32:05 | maureen.brown22-1010 |
| 31 | 2023-12-03 22:43:10 | joankerr85 |
| 32 | 2023-11-22 20:12:27 | Nicola Simpson |
| 33 | 2023-11-23 19:15:55 | dmsm33 |
| 34 | 2023-11-27 19:29:28 | angelkatie4 |
| 35 | 2023-12-02 13:01:17 | Sharon kelly |
| 36 | 2023-11-30 07:56:40 | lochriemc |
| 37 | 2023-11-22 20:12:27 | Nicola Simpson |
| 38 | 2023-12-02 16:38:03 | Mary Reilly |
| 39 | 2023-11-28 10:06:18 | Patricia Fleming |
| 40 | 2023-11-23 19:33:58 | Anne Blair |
| 41 | 2023-11-23 18:08:58 | Fiona Ferguson |
| 42 | 2023-11-22 22:34:45 | Jan Prestly |
| 43 | 2023-11-22 22:34:45 | Jan Prestly |
| 44 | 2023-11-29 10:29:16 | shonamairi |
| 45 | 2023-11-30 18:49:52 | Anne Blair |
| 46 | 2023-11-22 20:39:21 | Lynn Mcdermott |
| 47 | 2023-11-25 21:52:37 | donnakidston |
| 48 | 2023-11-28 14:17:50 | Angela McQueer |
| 49 | 2023-11-22 20:12:27 | Nicola Simpson |
| 50 | 2023-11-30 17:16:02 | Tracy Doyle |
| 51 | 2023-12-02 18:23:47 | Anne Murray |
| 52 | 2023-11-29 19:55:53 | Susannah Chisholm |
| 53 | 2023-11-26 14:24:26 | mairi.raphel |
| 54 | 2023-11-30 16:25:38 | sheilamckean |
| 55 | 2023-11-30 23:35:26 | karen-smith07 |
| 56 | 2023-12-01 18:24:20 | Deirdre Collins |
| 57 | 2023-11-22 18:28:17 | June Wallace |
| 58 | 2023-11-30 11:40:13 | Irene Aird |
| 59 | 2023-11-27 19:35:31 | Susan scott |
| 60 | 2023-11-22 20:12:27 | Nicola Simpson |
| 61 | 2023-11-23 19:15:55 | dmsm33 |
| 62 | 2023-11-22 23:32:04 | Karen Jeffrey |
| 63 | 2023-11-30 00:01:43 | Nic Mcg |
| 64 | 2023-11-30 07:54:11 | Tracy OHara |
| 65 | 2023-11-27 19:35:31 | Susan scott |
| 66 | 2023-11-29 16:06:47 | nicmullan |
| 67 | 2023-11-24 07:38:55 | Gemma Roberts |
| 68 | 2023-11-27 14:57:18 | Tracey Donaghy |
| 69 | 2023-11-25 09:53:42 | emaginationdesigns |
| 70 | 2023-11-25 12:08:10 | Cecilia Bulloch |
| 71 | 2023-11-23 20:53:33 | clairesharkey2 |
| 72 | 2023-11-24 19:22:11 | Margaret Ann Halliday |
| 73 | 2023-11-25 10:50:01 | Joan Mclaughlin |
| 74 | 2023-11-24 15:31:55 | jimmyboy55 |
| 75 | 2023-11-30 21:26:32 | Laura Johnstone |
| 76 | 2023-12-01 19:13:12 | Nicola Smith |
| 77 | 2023-11-29 21:56:19 | f.collins1972 |
| 78 | 2023-11-23 09:24:38 | mckeown_margaret |
| 79 | 2023-11-26 20:38:27 | Christina Greechan |
| 80 | 2023-11-29 10:29:16 | shonamairi |
| 81 | 2023-11-29 10:29:16 | shonamairi |
| 82 | 2023-12-02 09:55:50 | Debirah Esler |
| 83 | 2023-11-25 14:50:55 | aliplantpot |
| 84 | 2023-11-25 14:36:21 | Clare Hanly |
| 85 | 2023-11-28 16:37:49 | elaineanderson74 |
| 86 | 2023-12-02 18:23:47 | Anne Murray |
| 87 | 2023-11-23 19:43:44 | mags47currie |
| 88 | 2023-12-02 10:21:35 | Elaine Callaghan |
| 89 | 2023-11-28 08:34:43 | Sandra Macdonald |
| 90 | 2023-11-24 15:07:44 | donnatmorris |
| 91 | 2023-11-22 19:12:34 | Maria Kerr |
| 92 | 2023-12-03 22:43:10 | joankerr85 |
| 93 | 2023-12-03 22:43:10 | joankerr85 |
| 94 | 2023-11-29 16:06:47 | nicmullan |
| 95 | 2023-12-02 18:23:47 | Anne Murray |
| 96 | 2023-12-04 10:08:00 | Yvonne Bonnar |
| 97 | 2023-12-01 13:46:44 | Laura McGarvey |
| 98 | 2023-12-04 08:34:14 | Michelle Coley |
| 99 | 2023-11-25 08:35:08 | larkinbd |
| 100 | 2023-11-26 14:24:26 | mairi.raphel |