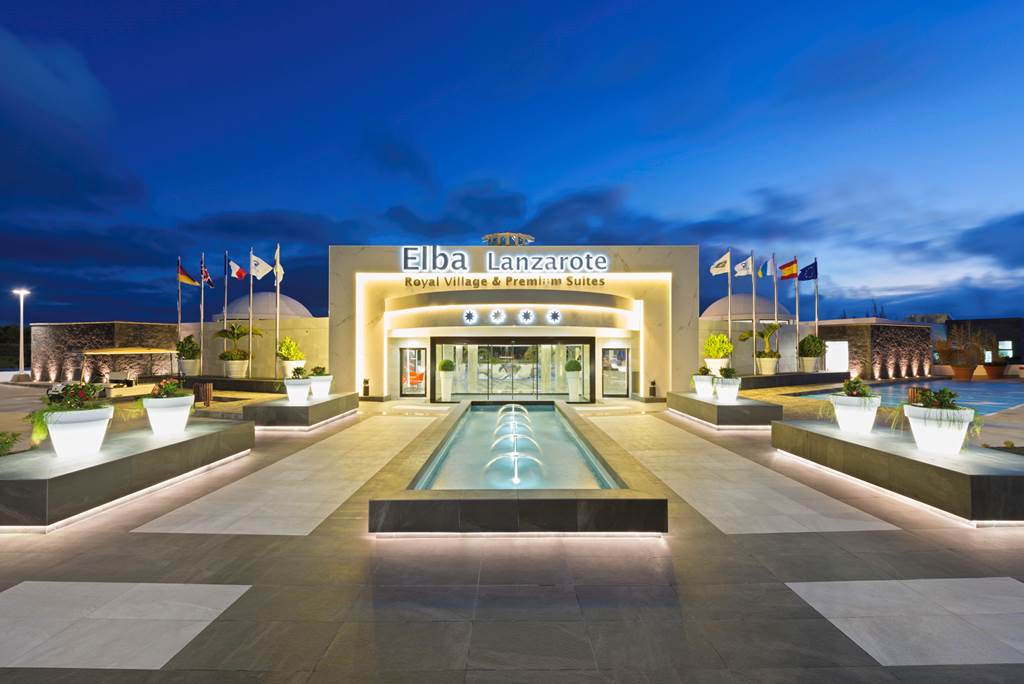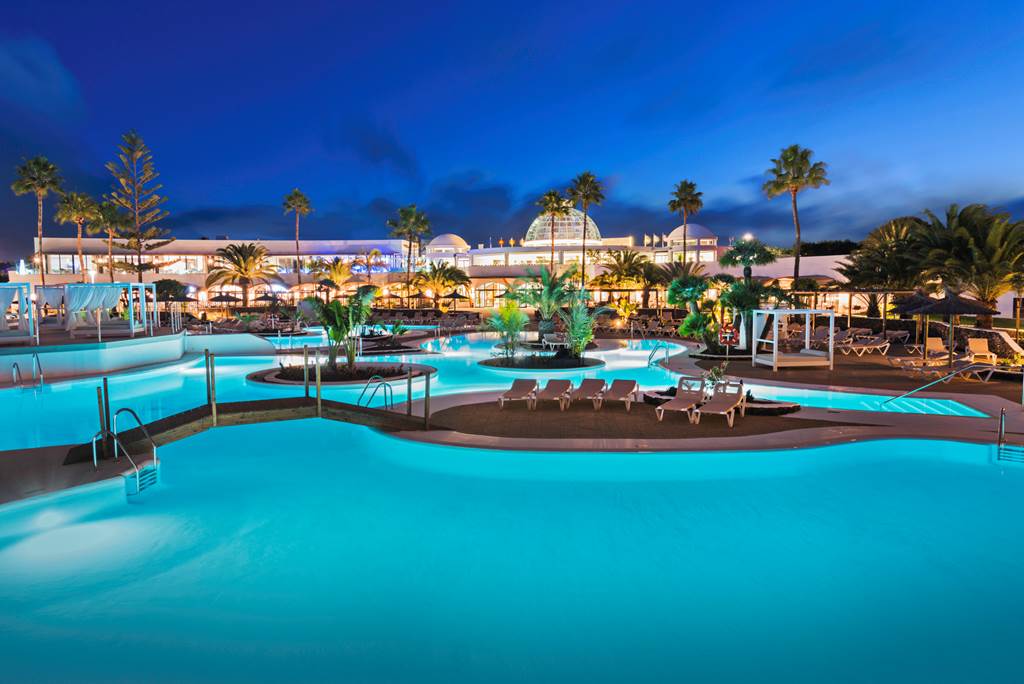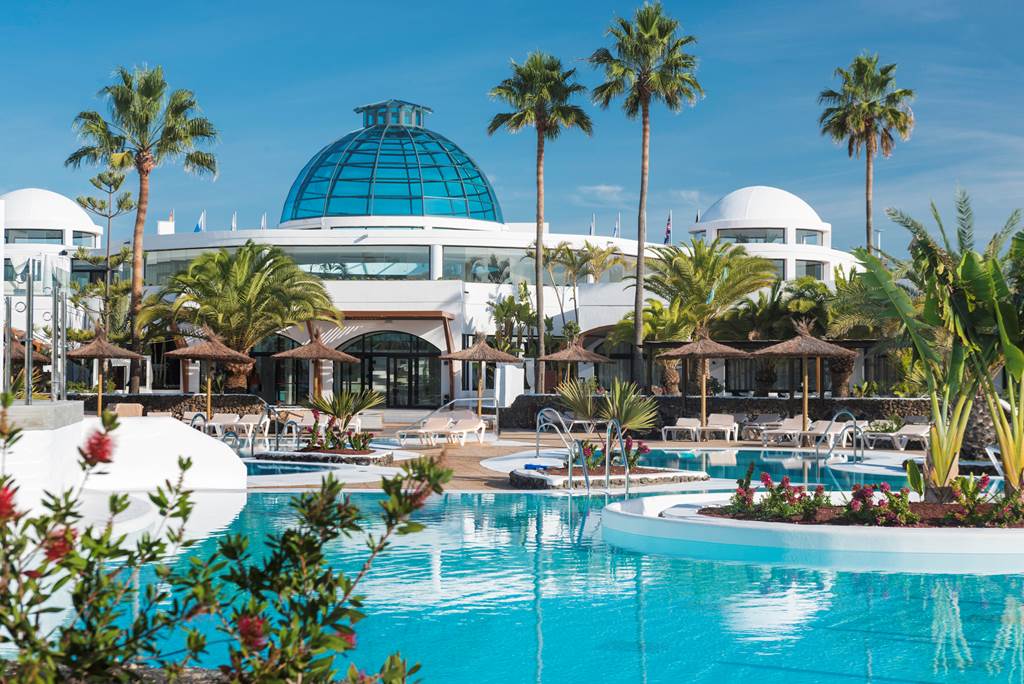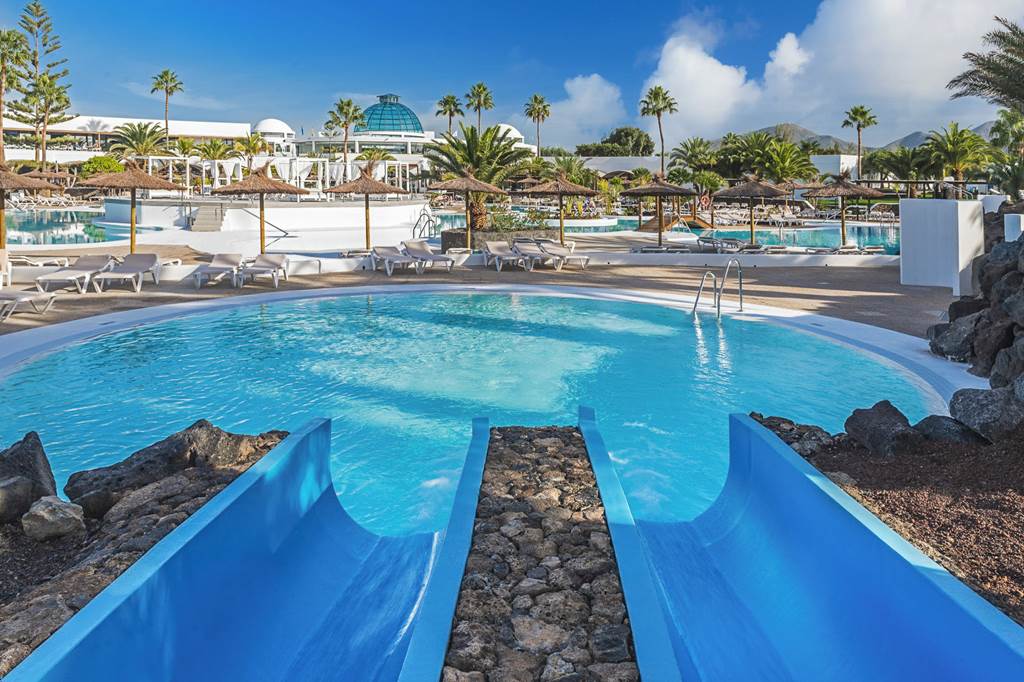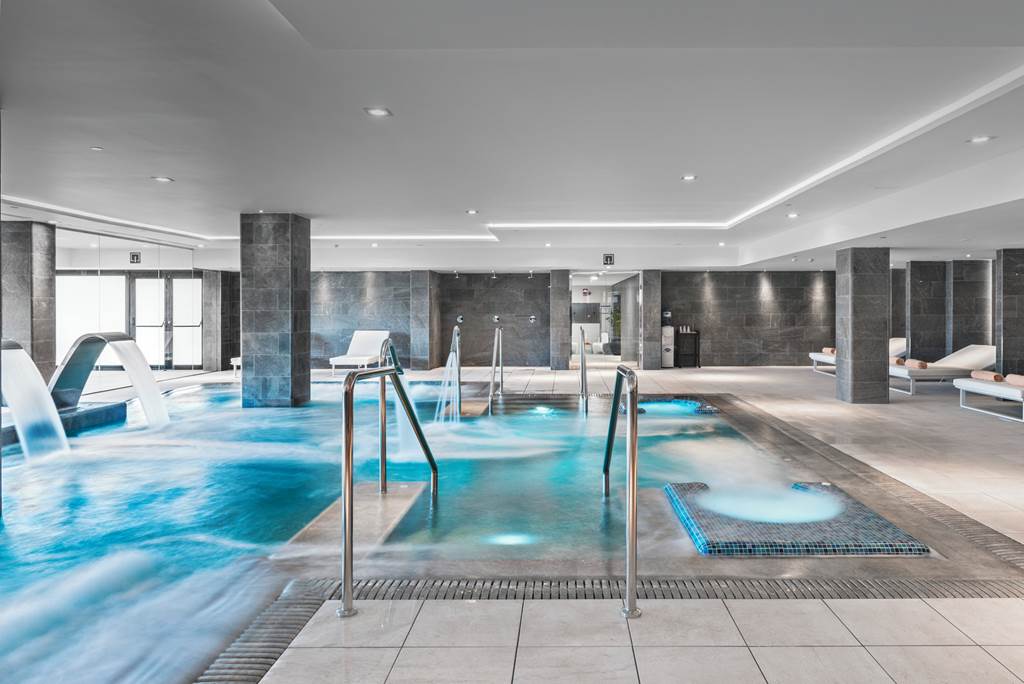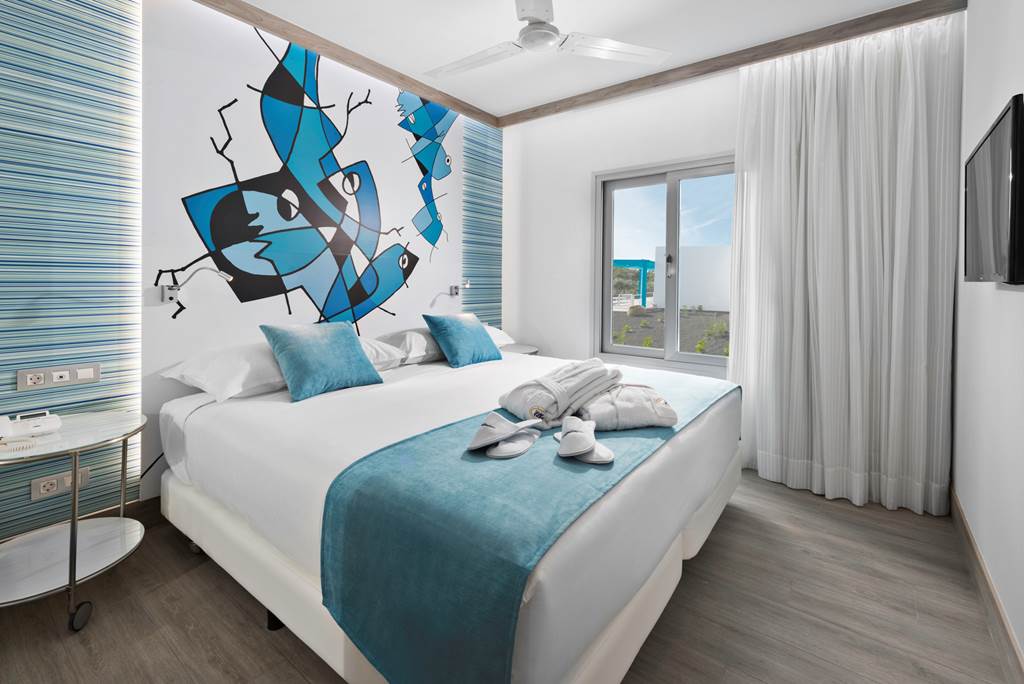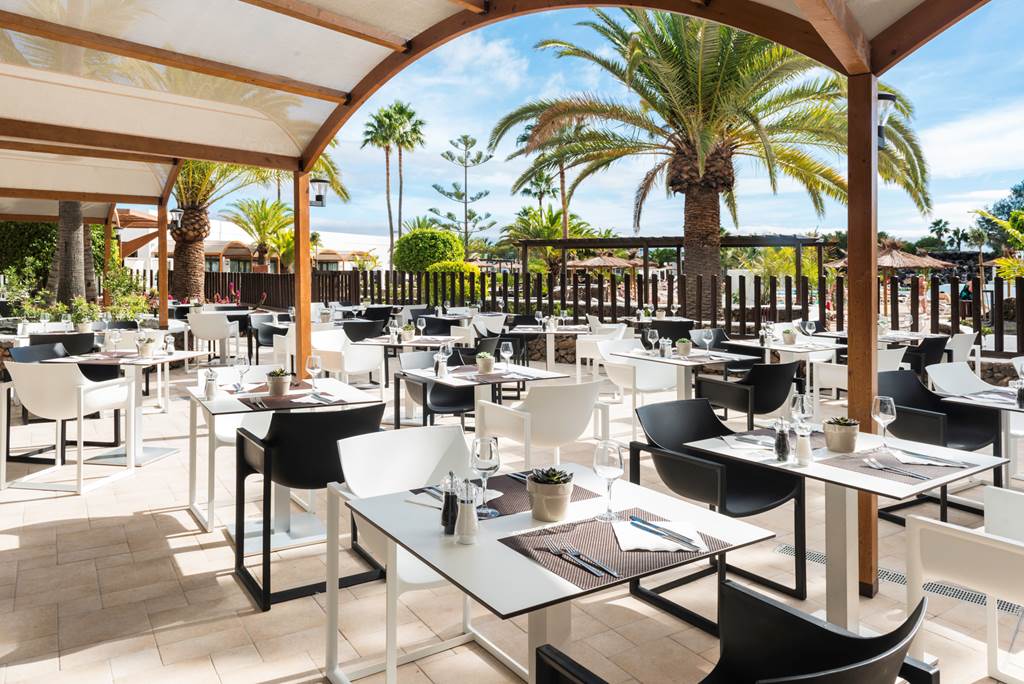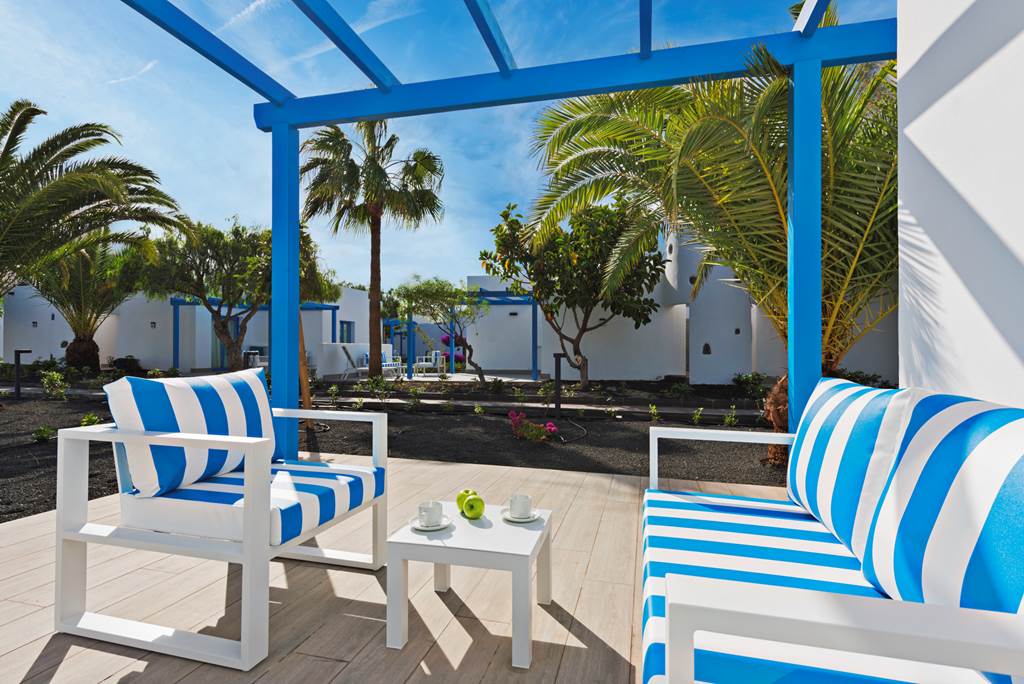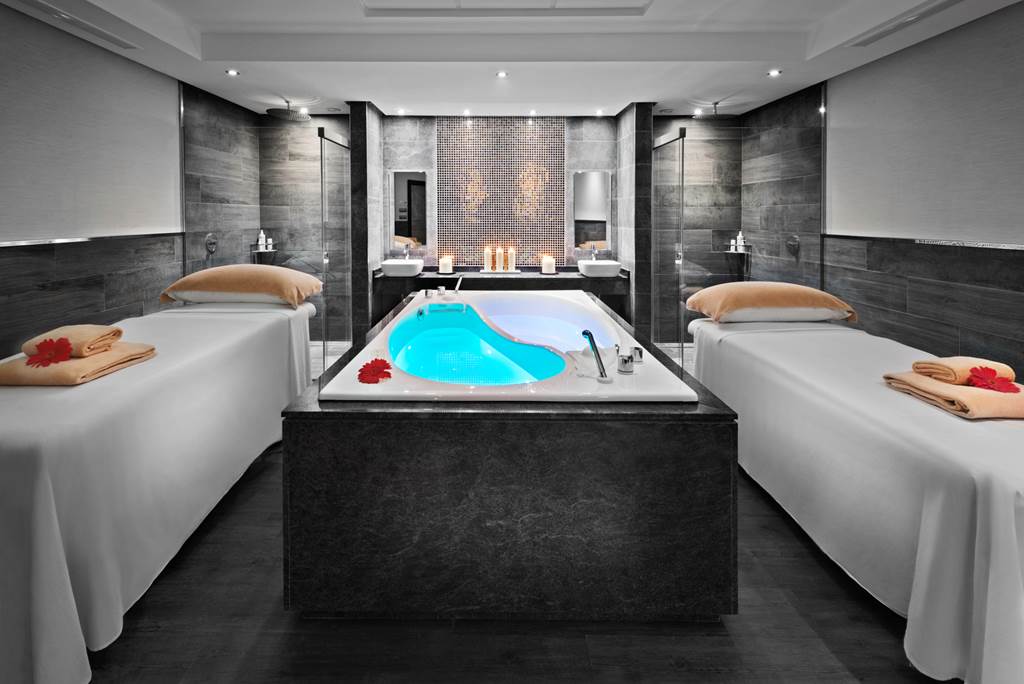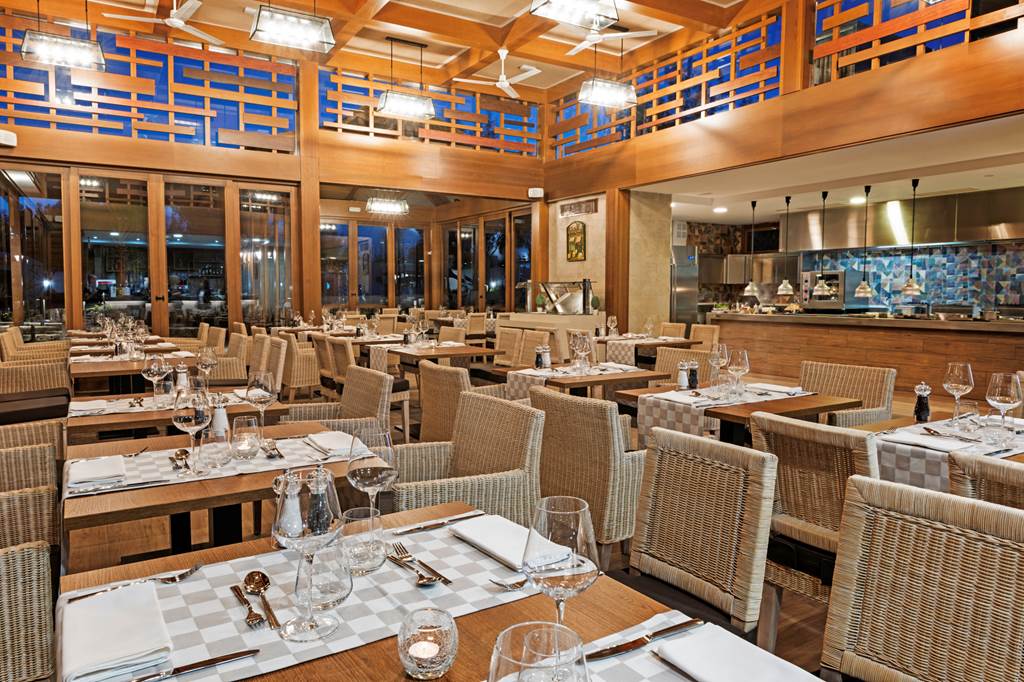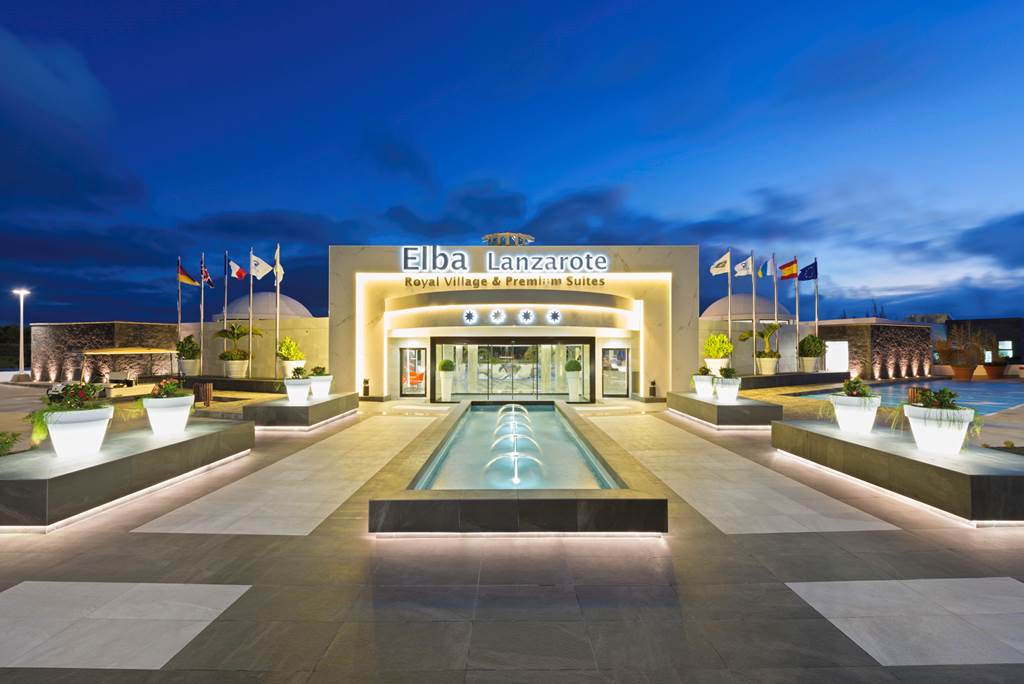 Win a 4-Night Stay In Lanzarote
Fancy some Winter sun? Then look no further! This amazing holiday for two includes: flight, luggage transfers, hotel accommodation in a Junior Suite and half board!
What more could you ask for to take away those January blues
The Hotel Elba Lanzarote Royal Village Resort is perfect for enjoying a holiday with family or friends, combining the best services for adults with many options for children. With a spa, swimming pools, children's areas, sport facilities, restaurant, etc. And with a magnificent location, just 5 minutes away from one of the best beaches on the island.
All this with the added bonus of being able to enjoy the privileged climate of the island, with an average annual temperature of 22ºC. A perfect temperature to enjoy the sun and the sea, and to practice water and outdoor activities, as well as a wide range of excursions.
Resort in Lanzarote 
The Hotel Elba Lanzarote Royal Village Resort has 132 suites and junior suites equipped with all the comfort and luxury you can imagine for your holiday. With an independent lounge and a terrace with solarium to enjoy the enviable climate of the island. In addition, all of them have a fully equipped bathroom, LED television, high-speed WiFi connection, air conditioning and coffee machine.
Location and unique design
The Hotel Elba Lanzarote Royal Village Resort is located in this amazing island that stands out for its incomparable surroundings, where the black of the volcanic rocks blends with the pure white of the Lanzarote architecture. A true oasis of contrasts that invites to enjoy an unforgettable holiday.
But the complex also stands out for its architectural style, inspired by the Canarian culture, especially the traditional towns of the island. With immaculate white walls and decorated with volcanic stone elements that give it an unique charm.
Variety of swimming pools and solarium
One of the hotel's most outstanding services is the swimming pool with solarium, sunbeds and Balinese beds, a space designed to immerse guests in a state of complete relaxation, surrounded by a modern atmosphere, very welcoming and where it is possible to enjoy a high level of intimacy.
A magnificent set of pools that form different fresh and salt lagoons, inspired by the style of the famous artist César Manrique, who was from this island. It includes a slide, several waterfalls and a children's swimming pool.
In addition, if you feel like spending some hours at the beach, the hotel also offers a shuttle service to Playa Dorada several times a day, located just 5 minutes away from our resort. One of the best beaches in Playa Blanca.
Your stay will include:
Flights
Edinburgh: Depart 20/01/2024 Saturday 12:20pm Arrive: 17:00pm
Lanzarote: Depart 24/01/2024 Wednesday 19:45pm Arrive 25/01/2024 00:25am
Luggage 23kg x 2 included.
Transfers to hotel included.
Staying in a Junior Suite
Includes half board (can be upgraded to an all-inclusive package subject to an additional fee)
*Please note: travel insurance is not included and must be purchased independently
| Winner Name | Ticket Number | Draw Date |
| --- | --- | --- |
| Margaret Ann Halliday | 128 | 03/10/2023 |
Live Facebook Draw
| Ticket Number | Date | Name |
| --- | --- | --- |
| 1 | 2023-09-28 08:01:16 | lizzyjeanwhite |
| 2 | 2023-09-28 13:32:51 | Jan Prestly |
| 3 | 2023-09-28 08:01:16 | lizzyjeanwhite |
| 4 | 2023-09-29 08:26:15 | janelonsdale |
| 5 | 2023-09-28 07:09:09 | Charmaine Robertson |
| 6 | 2023-09-28 07:37:24 | kirsty_owen02 |
| 7 | 2023-09-28 08:01:16 | lizzyjeanwhite |
| 8 | 2023-09-28 08:10:18 | Catherine lang |
| 9 | 2023-09-28 07:05:38 | kirstyehbrown |
| 10 | 2023-09-28 08:01:16 | lizzyjeanwhite |
| 11 | 2023-09-28 07:05:38 | kirstyehbrown |
| 12 | 2023-09-29 08:06:21 | heather.graham5 |
| 13 | 2023-09-28 07:44:48 | colin_dowd |
| 14 | 2023-09-28 11:17:31 | White, Louise |
| 15 | 2023-09-28 09:23:21 | Nic Mcg |
| 16 | 2023-09-28 08:39:02 | lochriemc |
| 17 | 2023-09-28 08:01:16 | lizzyjeanwhite |
| 18 | 2023-09-28 09:44:41 | ehay201 |
| 19 | 2023-09-28 07:05:38 | kirstyehbrown |
| 20 | 2023-09-28 10:39:06 | linhamil |
| 21 | 2023-09-28 07:38:45 | Patricia Fleming |
| 22 | 2023-09-28 08:07:26 | Maria Kerr |
| 23 | 2023-09-28 07:19:03 | donnakidston |
| 24 | 2023-09-28 11:17:31 | White, Louise |
| 25 | 2023-09-28 09:45:37 | Tracey Donaghy |
| 26 | 2023-09-28 08:56:59 | Joyce Sharp |
| 27 | 2023-09-28 09:24:39 | leannadmccormack |
| 28 | 2023-09-28 08:16:08 | aimeereb |
| 29 | 2023-09-28 21:23:48 | Andrea Griffin |
| 30 | 2023-09-29 07:50:55 | Geraldine McLaughlin |
| 31 | 2023-09-28 14:01:09 | stephenodonnell1 |
| 32 | 2023-09-28 08:01:10 | Jacqueline Roebuck |
| 33 | 2023-09-28 18:07:24 | mrsmao83 |
| 34 | 2023-10-02 07:18:14 | lochriemc |
| 35 | 2023-10-02 07:25:56 | Pauline Alison |
| 36 | 2023-09-28 10:07:38 | williamsmith170 |
| 37 | 2023-09-30 21:30:09 | Melanie Mclear |
| 38 | 2023-10-01 09:13:31 | Cecilia Gill |
| 39 | 2023-09-29 13:56:34 | Tracy Corbett |
| 40 | 2023-09-29 20:35:18 | mcbradshaw1983 |
| 41 | 2023-09-29 08:34:07 | Jackie ferrie |
| 42 | 2023-09-28 07:44:48 | colin_dowd |
| 43 | 2023-09-30 17:54:43 | Tim D |
| 44 | 2023-09-30 18:02:02 | Pauline Alison |
| 45 | 2023-09-30 15:48:37 | Joanne menzies |
| 46 | 2023-09-28 09:30:57 | robinmac |
| 47 | 2023-09-28 07:49:29 | Patsy McKay |
| 48 | 2023-10-01 16:15:47 | f.collins1972 |
| 49 | 2023-09-28 17:39:36 | ann.watson1611 |
| 50 | 2023-09-28 07:49:29 | Patsy McKay |
| 51 | 2023-09-28 17:54:20 | Nicola Simpson |
| 52 | 2023-09-29 15:45:37 | elainedunne71 |
| 53 | 2023-09-28 09:33:16 | Lisa Noddings |
| 54 | 2023-09-29 09:12:24 | joankerr85 |
| 55 | 2023-09-29 16:34:51 | Sharon Shankland |
| 56 | 2023-09-29 18:58:31 | Irene Kerr |
| 57 | 2023-09-28 08:32:57 | Paula Doak |
| 58 | 2023-09-29 22:26:28 | Geraldine Hassan |
| 59 | 2023-09-28 07:15:33 | jimmyboy55 |
| 60 | 2023-09-28 17:55:55 | Mclaughlin Karen |
| 61 | 2023-09-28 10:30:05 | linhamil |
| 62 | 2023-09-28 17:22:37 | larkinbd |
| 63 | 2023-09-28 20:06:50 | browncatherine1 |
| 64 | 2023-09-28 12:00:25 | Margaret McGuigan |
| 65 | 2023-09-28 07:13:51 | Bill Blake |
| 66 | 2023-09-28 08:36:32 | sharonmccafferty |
| 67 | 2023-09-28 07:52:55 | Margaret Cunning Coyle |
| 68 | 2023-10-02 10:27:53 | Cathy Toner |
| 69 | 2023-09-28 15:12:44 | Cecilia Bulloch |
| 70 | 2023-09-29 08:53:14 | nicolecleary |
| 71 | 2023-09-28 11:56:53 | stephenodonnell1 |
| 72 | 2023-09-28 21:48:27 | Tracey Gordon |
| 73 | 2023-10-01 18:40:27 | Fran Steven |
| 74 | 2023-09-29 22:26:28 | Geraldine Hassan |
| 75 | 2023-10-01 09:55:09 | angelagourlay13 |
| 76 | 2023-09-28 09:30:57 | robinmac |
| 77 | 2023-09-28 13:45:54 | Rosalynd Ramage |
| 78 | 2023-09-29 19:13:27 | Charmaine Robertson |
| 79 | 2023-09-29 08:51:11 | Ann Catherine Cunningham |
| 80 | 2023-09-30 17:55:35 | gusbrown59 |
| 81 | 2023-09-28 18:07:38 | mgill81 |
| 82 | 2023-09-29 13:33:32 | Julie Leggate |
| 83 | 2023-09-29 18:58:31 | Irene Kerr |
| 84 | 2023-09-29 09:10:41 | Karen Marie McShane |
| 85 | 2023-09-28 20:05:40 | sheilamckean |
| 86 | 2023-09-28 08:39:02 | lochriemc |
| 87 | 2023-09-28 22:20:20 | shazscott27 |
| 88 | 2023-09-28 07:13:51 | Bill Blake |
| 89 | 2023-09-29 07:29:51 | Sandra Macdonald |
| 90 | 2023-09-28 07:44:48 | colin_dowd |
| 91 | 2023-09-29 08:06:21 | heather.graham5 |
| 92 | 2023-10-02 11:04:08 | ann.watson1611 |
| 93 | 2023-10-02 21:30:25 | Natalie Carr |
| 94 | 2023-09-30 15:48:37 | Joanne menzies |
| 95 | 2023-09-28 07:45:53 | annmcfarlane55 |
| 96 | 2023-09-28 12:00:07 | julesa46 |
| 97 | 2023-09-28 07:06:18 | carolineharnett |
| 98 | 2023-09-29 12:59:33 | Karin Miller |
| 99 | 2023-09-29 13:09:20 | kirsteenknox275 |
| 100 | 2023-09-28 08:01:16 | lizzyjeanwhite |