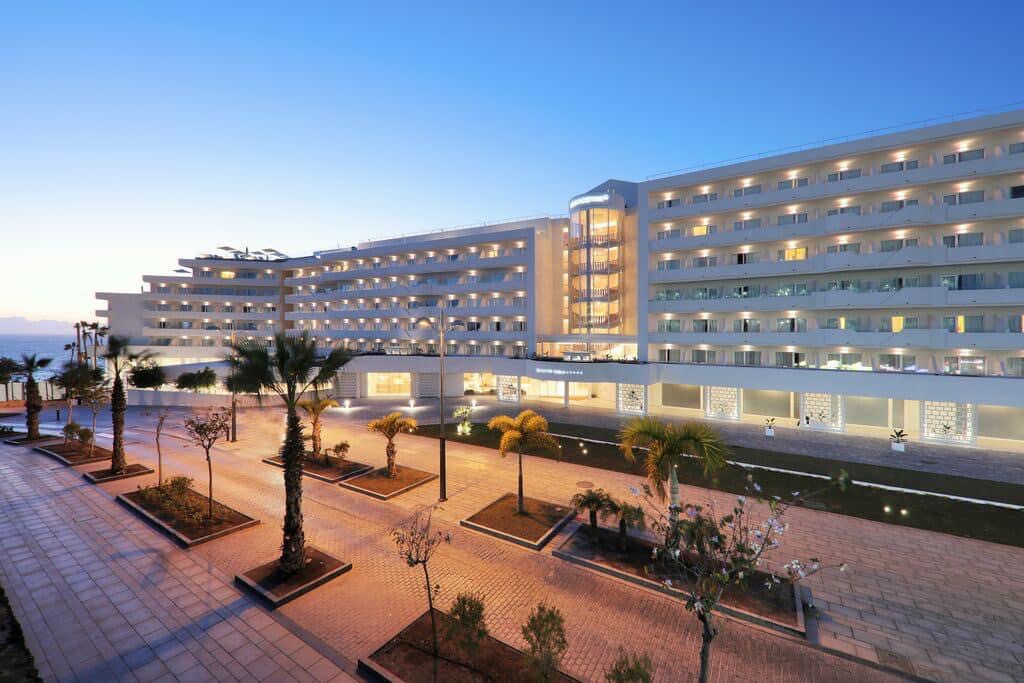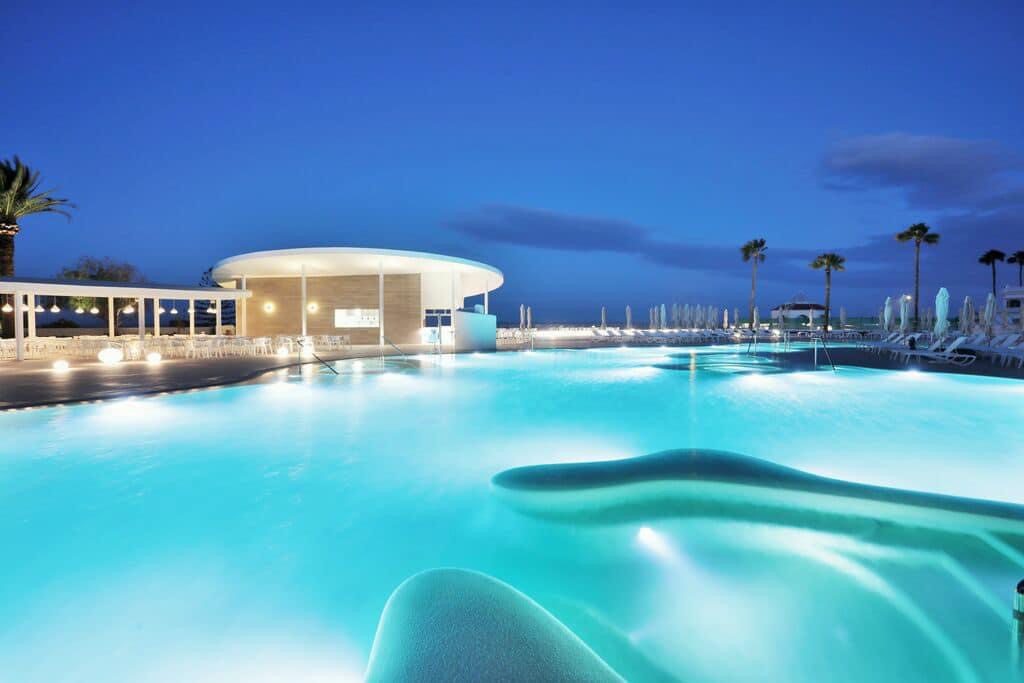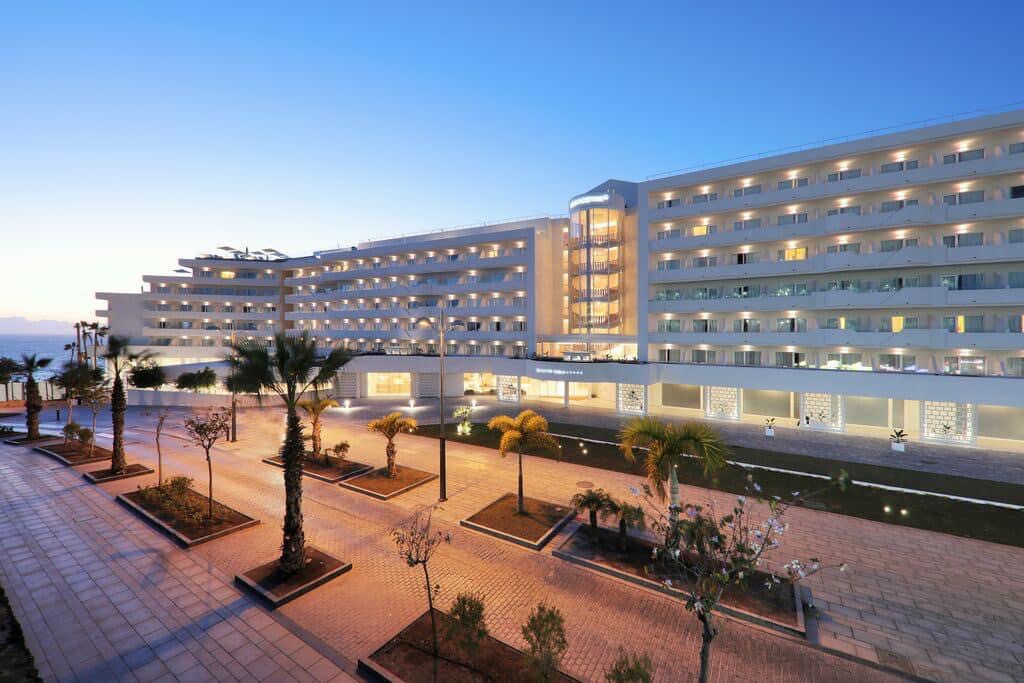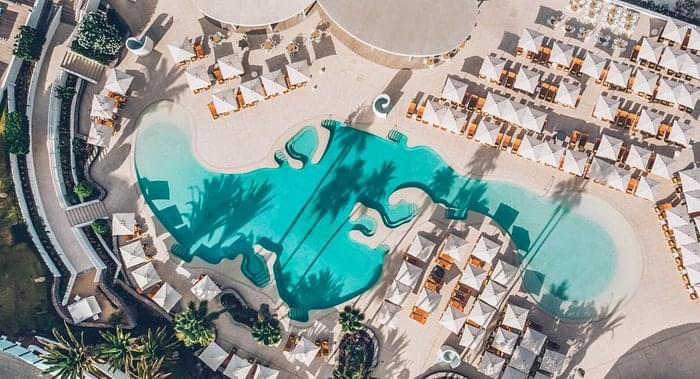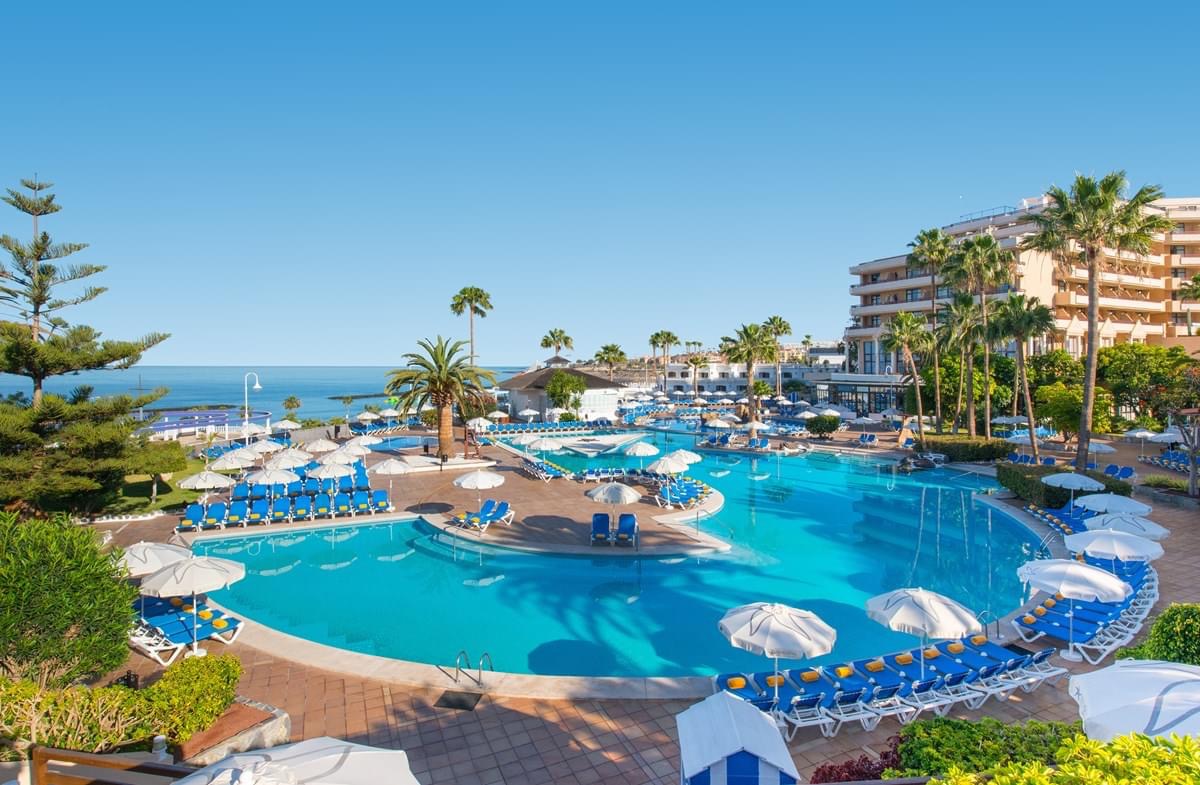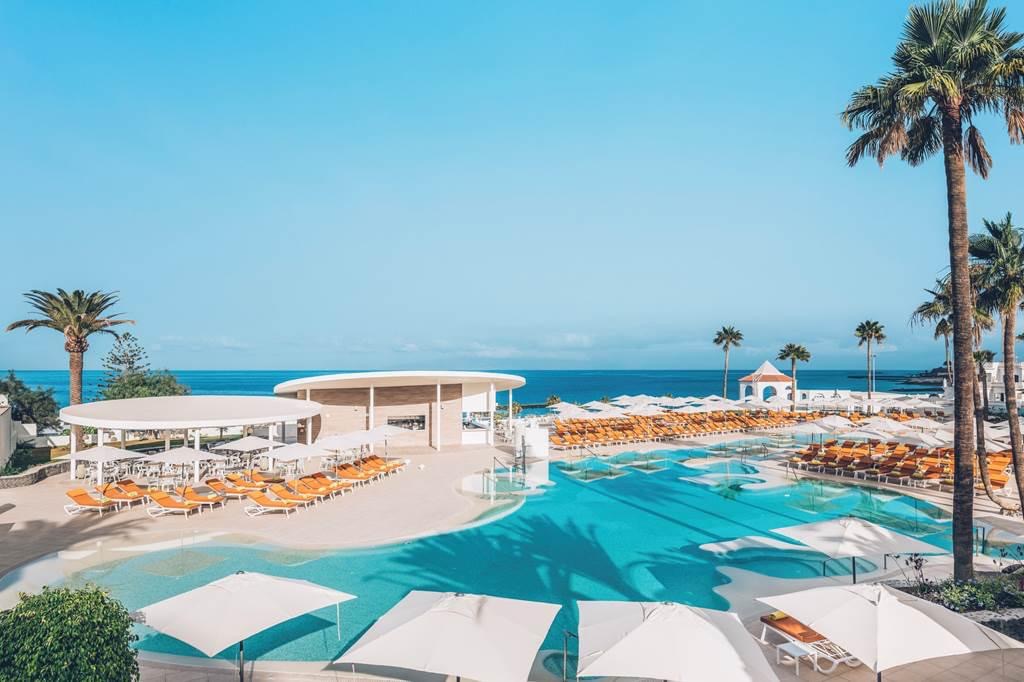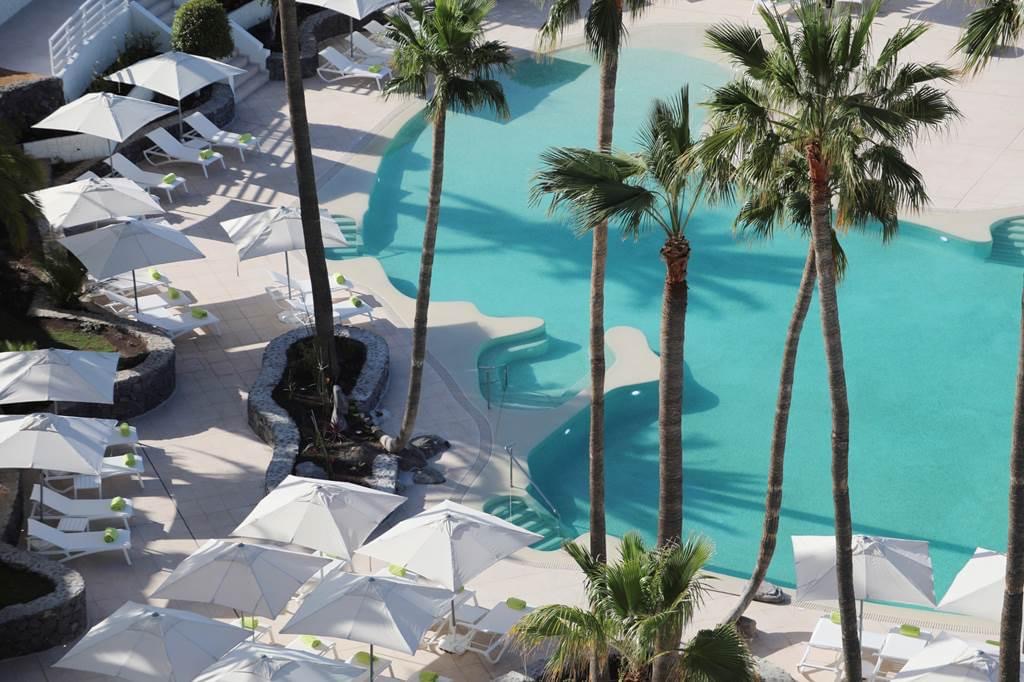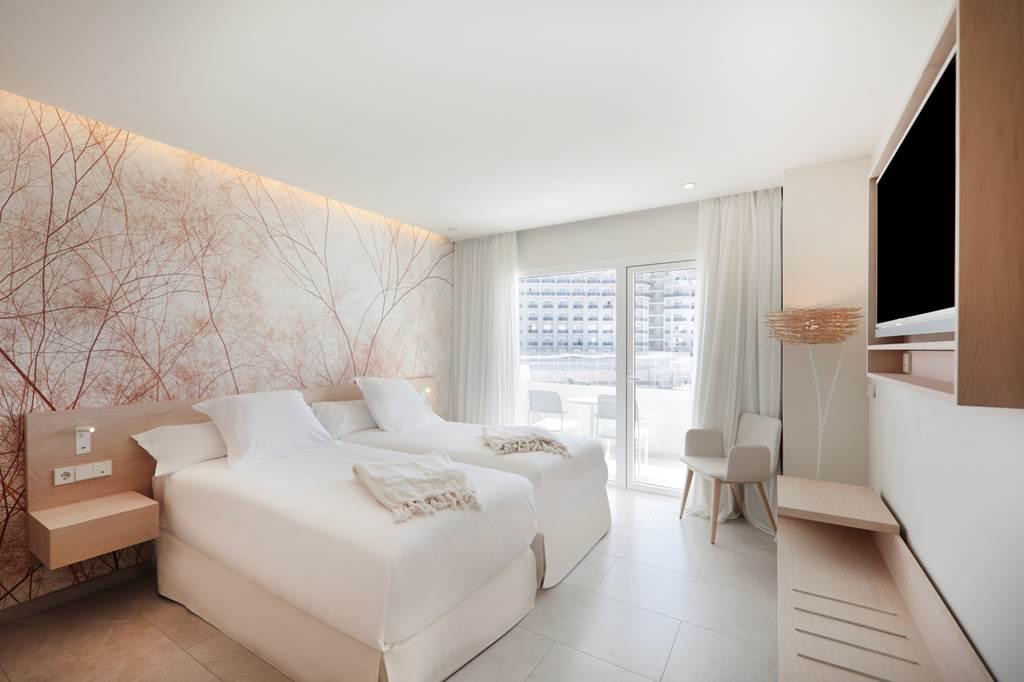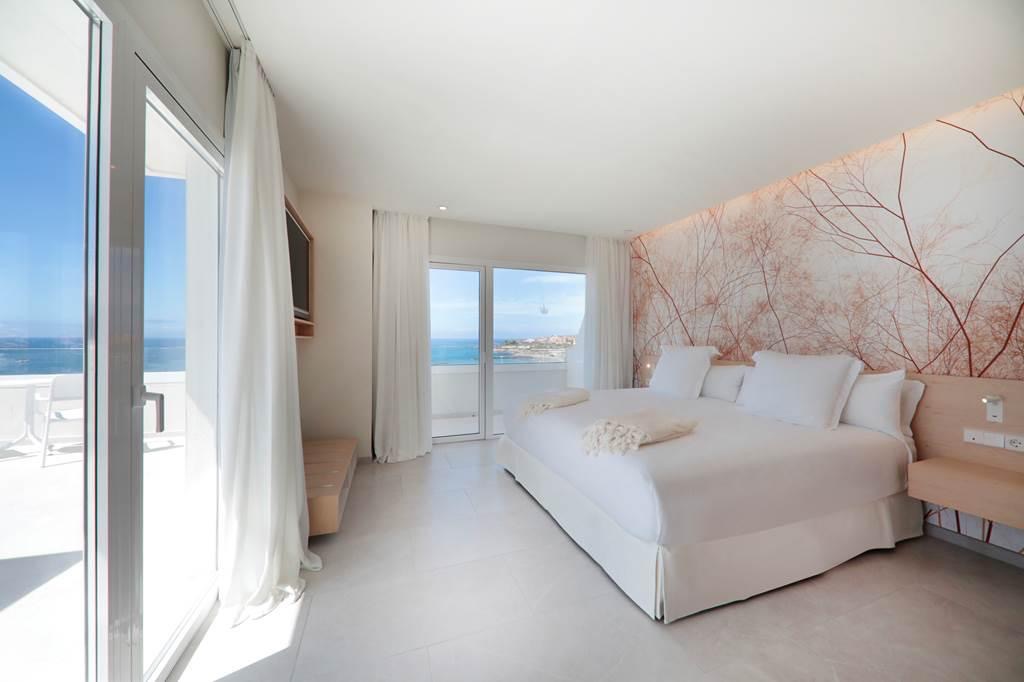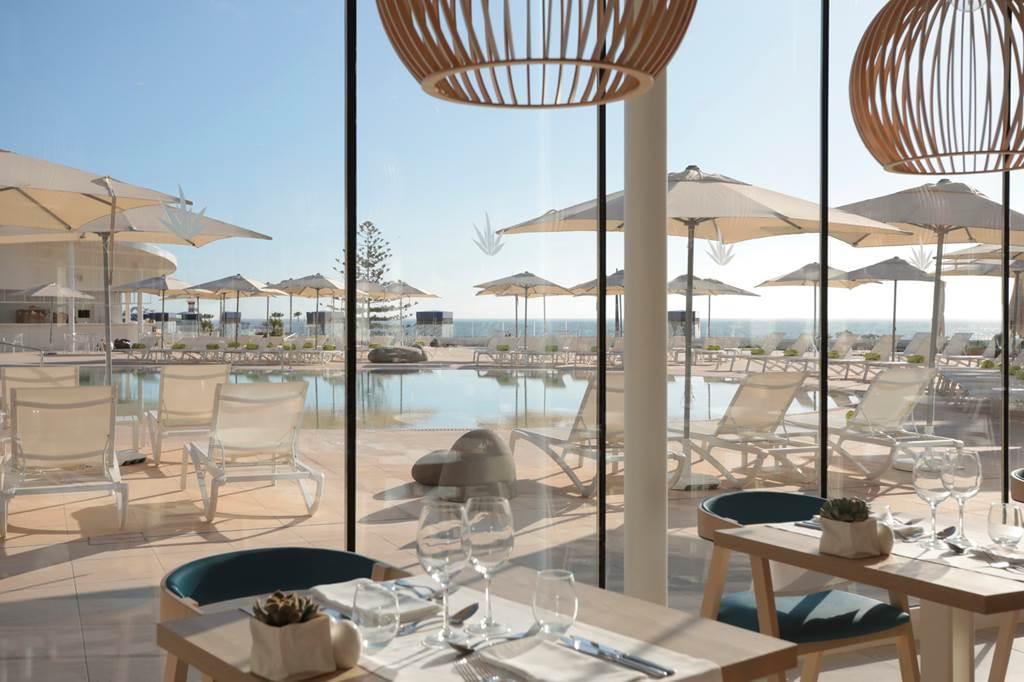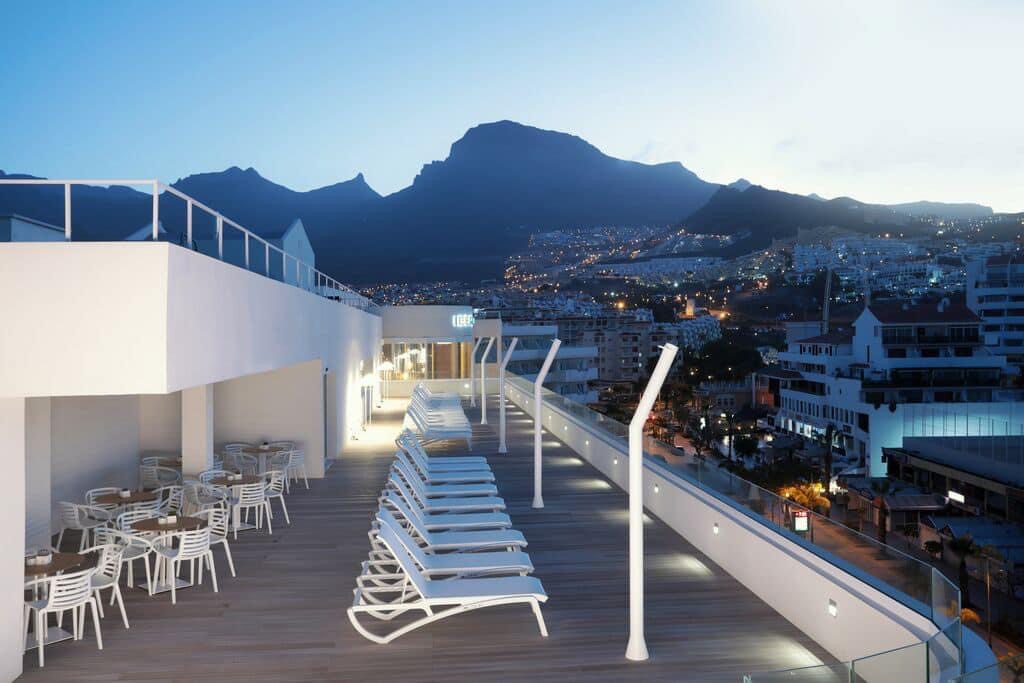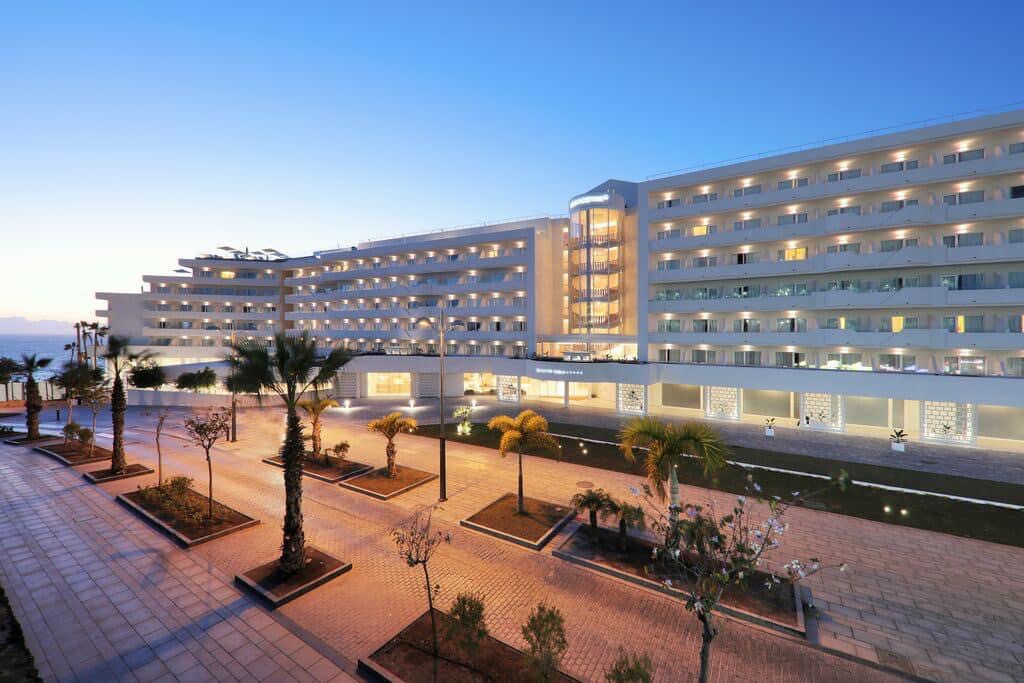 Win a 7-day holiday to Iberostar Sabila Tenerife (£1000 Cash Alt)
This stunning LUXE hotel is a head-turner with a cool, chic style throughout. Boasting an enviable location with direct access to the beach, along with stylish rooms and superb public areas to match, the Iberostar Selection Sabila has a wonderfully relaxed and welcoming atmosphere and offers a high standard of service. Tempt your taste buds at this hotel with a delicious buffet restaurant and the special culinary experience of the Gastronomic Market, offering top notch cuisine at seven different food stalls.
Your holiday will include:
* Outbound Sun 2nd June 2024 Edinburgh 14:25 Arrive Tenerife South 19:15
* Return Sun 9th June 2024 20:00 Edinburgh 00:40
* Luggage 2x 23kg + 2 small cabin bags
* Transfers to hotel
* 2 guests staying in a double room with balcony or terrace at The Iberostar Sabila
* Bed and breakfast board
** Holiday insurance is not included with this holiday.
| Winner Name | Ticket Number | Draw Date |
| --- | --- | --- |
| McLaughlin Lorraine | 57 | 23/11/2023 |
1-100
101-200
201-300
301-400
| Ticket Number | Date | Name |
| --- | --- | --- |
| 1 | 2023-11-11 08:05:05 | Catherine lang |
| 2 | 2023-11-11 09:08:51 | Joanna Scanlon |
| 3 | 2023-11-11 10:58:57 | lizzyjeanwhite |
| 4 | 2023-11-11 09:23:42 | jackiebobs |
| 5 | 2023-11-11 12:56:21 | Marie coghill |
| 6 | 2023-11-11 18:09:28 | colin_dowd |
| 7 | 2023-11-11 09:33:17 | carolfoy77 |
| 8 | 2023-11-11 11:00:31 | Karen Marie McShane |
| 9 | 2023-11-11 09:30:36 | leannadmccormack |
| 10 | 2023-11-11 08:45:37 | White, Louise |
| 11 | 2023-11-11 08:20:55 | leannadmccormack |
| 12 | 2023-11-11 19:24:48 | Lisa Towill |
| 13 | 2023-11-11 08:54:32 | Nicola Smith |
| 14 | 2023-11-11 08:45:37 | White, Louise |
| 15 | 2023-11-11 09:00:28 | linhamil |
| 16 | 2023-11-11 09:53:37 | lochriemc |
| 17 | 2023-11-11 08:28:06 | angela polockus |
| 18 | 2023-11-11 09:10:19 | Jean Horne |
| 19 | 2023-11-11 09:10:19 | Jean Horne |
| 20 | 2023-11-11 09:07:18 | estherrae |
| 21 | 2023-11-11 10:01:30 | laurayoung |
| 22 | 2023-11-12 13:02:33 | Carys Lennon |
| 23 | 2023-11-11 12:59:11 | Nic Mcg |
| 24 | 2023-11-11 08:45:37 | White, Louise |
| 25 | 2023-11-11 09:24:05 | Barry Foy |
| 26 | 2023-11-12 18:39:14 | d.lusk |
| 27 | 2023-11-11 08:20:55 | leannadmccormack |
| 28 | 2023-11-11 08:45:37 | White, Louise |
| 29 | 2023-11-11 08:12:30 | carolineharnett |
| 30 | 2023-11-11 12:56:21 | Marie coghill |
| 31 | 2023-11-11 11:16:35 | angelagourlay13 |
| 32 | 2023-11-15 19:51:13 | Tracey Peart |
| 33 | 2023-11-11 11:00:31 | Karen Marie McShane |
| 34 | 2023-11-11 10:13:47 | Moira Laird |
| 35 | 2023-11-11 09:09:02 | Karen Keir |
| 36 | 2023-11-11 08:03:03 | Carys Lennon |
| 37 | 2023-11-15 11:07:01 | angelalongmuir |
| 38 | 2023-11-16 07:07:10 | Joseph Harley |
| 39 | 2023-11-11 08:28:06 | angela polockus |
| 40 | 2023-11-11 19:24:48 | Lisa Towill |
| 41 | 2023-11-11 09:09:02 | Karen Keir |
| 42 | 2023-11-11 18:47:13 | vicky.boyd70 |
| 43 | 2023-11-14 15:55:06 | nicmullan |
| 44 | 2023-11-11 09:23:14 | Charmaine Robertson |
| 45 | 2023-11-11 09:09:02 | Karen Keir |
| 46 | 2023-11-11 08:36:12 | stephenodonnell1 |
| 47 | 2023-11-11 10:58:57 | lizzyjeanwhite |
| 48 | 2023-11-14 08:25:41 | Angela McQueer |
| 49 | 2023-11-11 09:08:51 | Joanna Scanlon |
| 50 | 2023-11-11 16:54:41 | Mike Thain |
| 51 | 2023-11-11 17:52:45 | Lynsey mcinally Mcinally |
| 52 | 2023-11-11 09:09:02 | Karen Keir |
| 53 | 2023-11-11 14:38:45 | Pauline Alison |
| 54 | 2023-11-11 09:10:19 | Jean Horne |
| 55 | 2023-11-11 09:10:19 | Jean Horne |
| 56 | 2023-11-12 14:34:00 | Cecilia Gill |
| 57 | 2023-11-11 09:12:01 | McLaughlin Lorraine |
| 58 | 2023-11-13 08:53:05 | Ann Catherine Cunningham |
| 59 | 2023-11-12 15:15:50 | Patricia Crowley |
| 60 | 2023-11-14 13:46:57 | kate Stewart |
| 61 | 2023-11-14 19:37:46 | Fran Steven |
| 62 | 2023-11-11 10:13:47 | Moira Laird |
| 63 | 2023-11-19 10:39:53 | Denise Gregory |
| 64 | 2023-11-11 18:03:19 | Carys Lennon |
| 65 | 2023-11-11 09:09:02 | Karen Keir |
| 66 | 2023-11-13 16:25:36 | Stevie Coll |
| 67 | 2023-11-11 08:26:47 | Jackie ferrie |
| 68 | 2023-11-14 22:14:56 | Lisa Towill |
| 69 | 2023-11-15 06:15:13 | Cathy Toner |
| 70 | 2023-11-11 11:50:27 | Lynn Clements |
| 71 | 2023-11-19 10:34:23 | Agnes O'brien |
| 72 | 2023-11-11 11:00:31 | Karen Marie McShane |
| 73 | 2023-11-12 13:02:33 | Carys Lennon |
| 74 | 2023-11-11 09:09:02 | Karen Keir |
| 75 | 2023-11-16 07:07:10 | Joseph Harley |
| 76 | 2023-11-11 10:41:39 | Conor Duguid |
| 77 | 2023-11-11 09:09:19 | bigsiskirsty1972 |
| 78 | 2023-11-11 10:07:26 | michellehassan |
| 79 | 2023-11-18 16:13:15 | pameladillon |
| 80 | 2023-11-11 17:52:45 | Lynsey mcinally Mcinally |
| 81 | 2023-11-13 16:25:36 | Stevie Coll |
| 82 | 2023-11-11 09:13:44 | kirsteenknox275 |
| 83 | 2023-11-16 10:42:46 | clare Kennedy |
| 84 | 2023-11-11 09:09:02 | Karen Keir |
| 85 | 2023-11-15 14:36:57 | Elaine McCue |
| 86 | 2023-11-14 22:14:56 | Lisa Towill |
| 87 | 2023-11-11 09:48:59 | Pamela Welsh |
| 88 | 2023-11-11 10:06:09 | arlene.mcadam |
| 89 | 2023-11-13 16:25:36 | Stevie Coll |
| 90 | 2023-11-11 13:30:13 | joankerr85 |
| 91 | 2023-11-12 18:56:13 | Irene Kerr |
| 92 | 2023-11-11 08:24:36 | Michelle Cairns |
| 93 | 2023-11-14 08:58:40 | Joyce Sharp |
| 94 | 2023-11-19 11:02:29 | joankerr85 |
| 95 | 2023-11-15 07:31:35 | Andrea Rodden |
| 96 | 2023-11-17 14:31:04 | Rosalynd Ramage |
| 97 | 2023-11-11 08:12:30 | carolineharnett |
| 98 | 2023-11-15 19:51:13 | Tracey Peart |
| 99 | 2023-11-15 10:27:40 | Catherine Corke |
| 100 | 2023-11-11 09:53:37 | lochriemc |