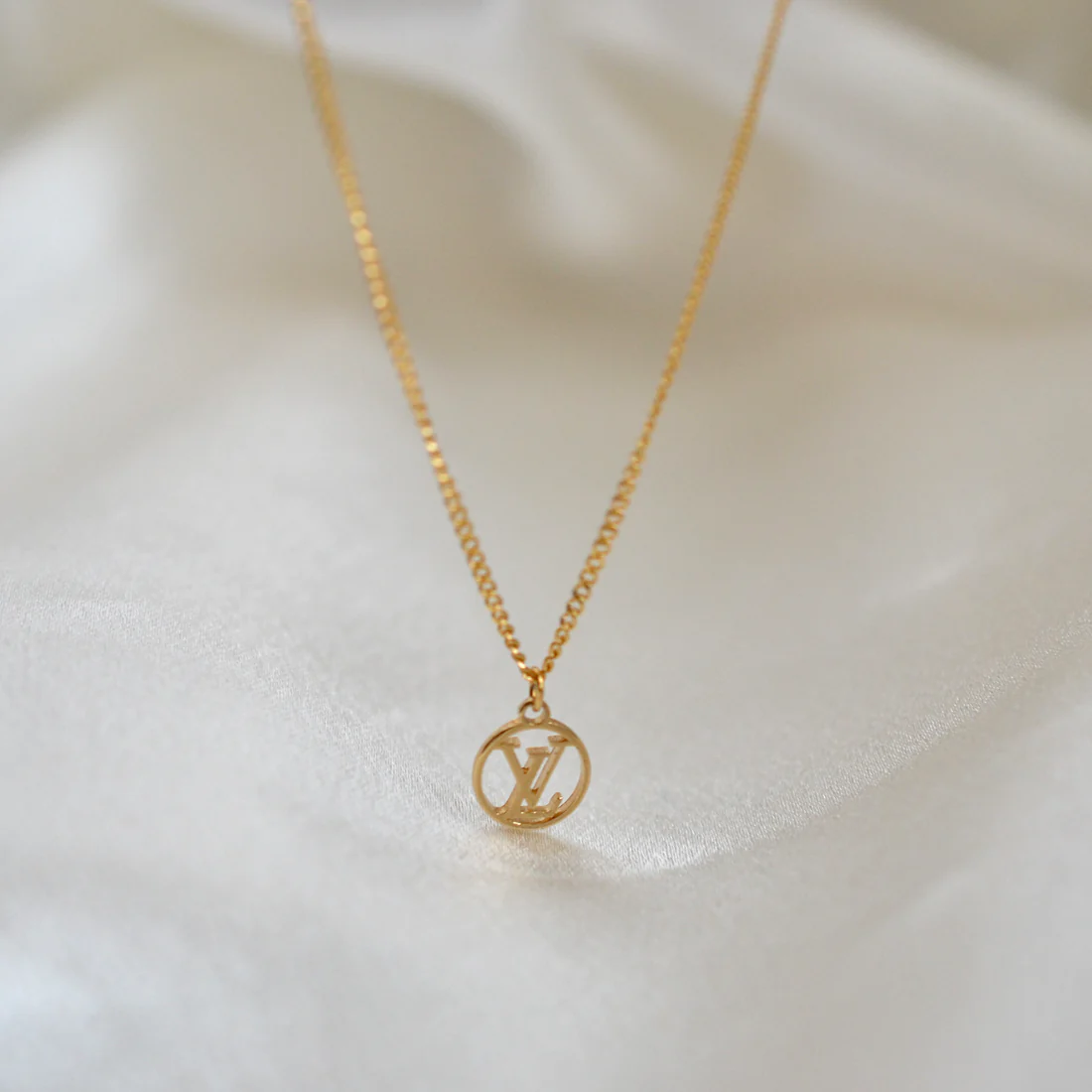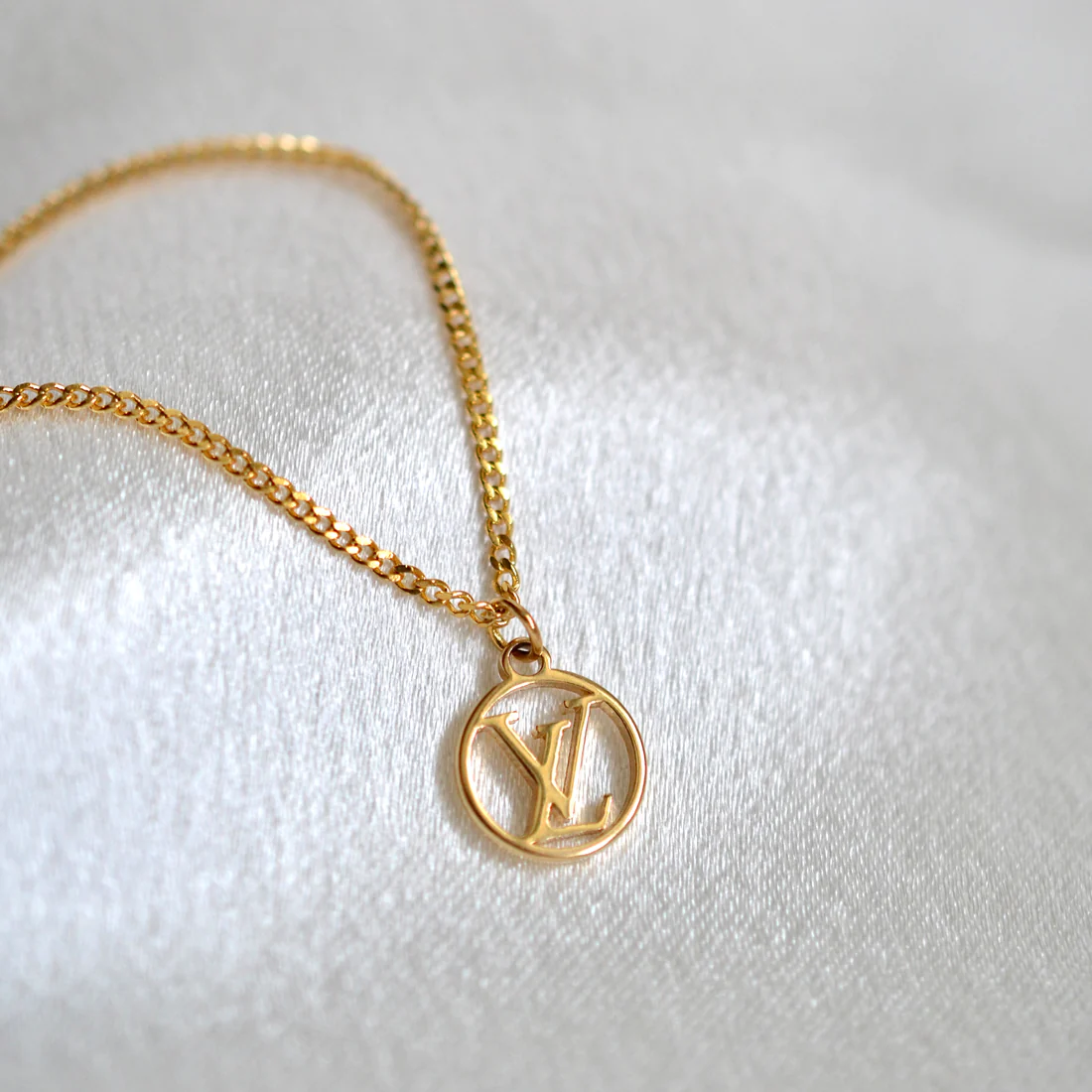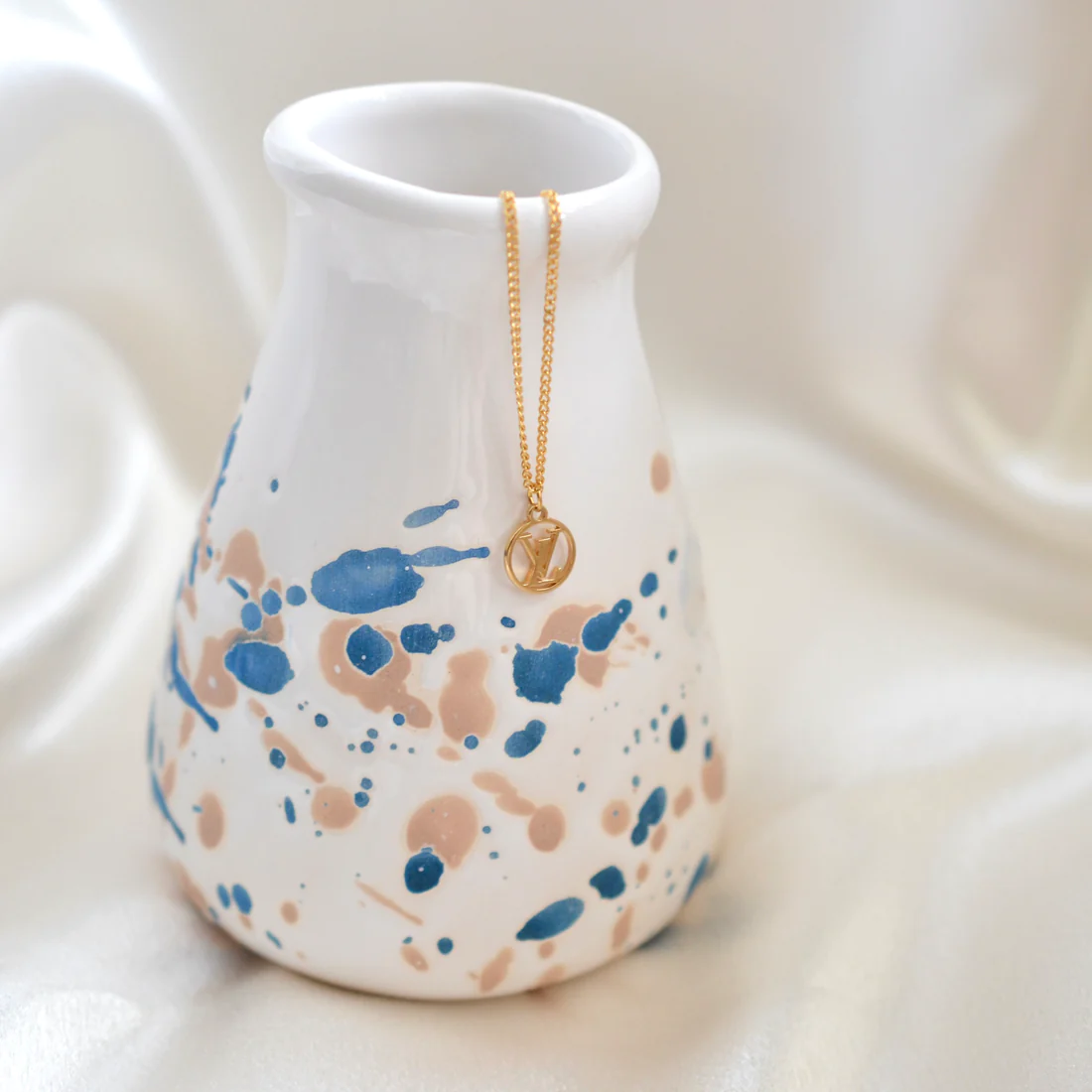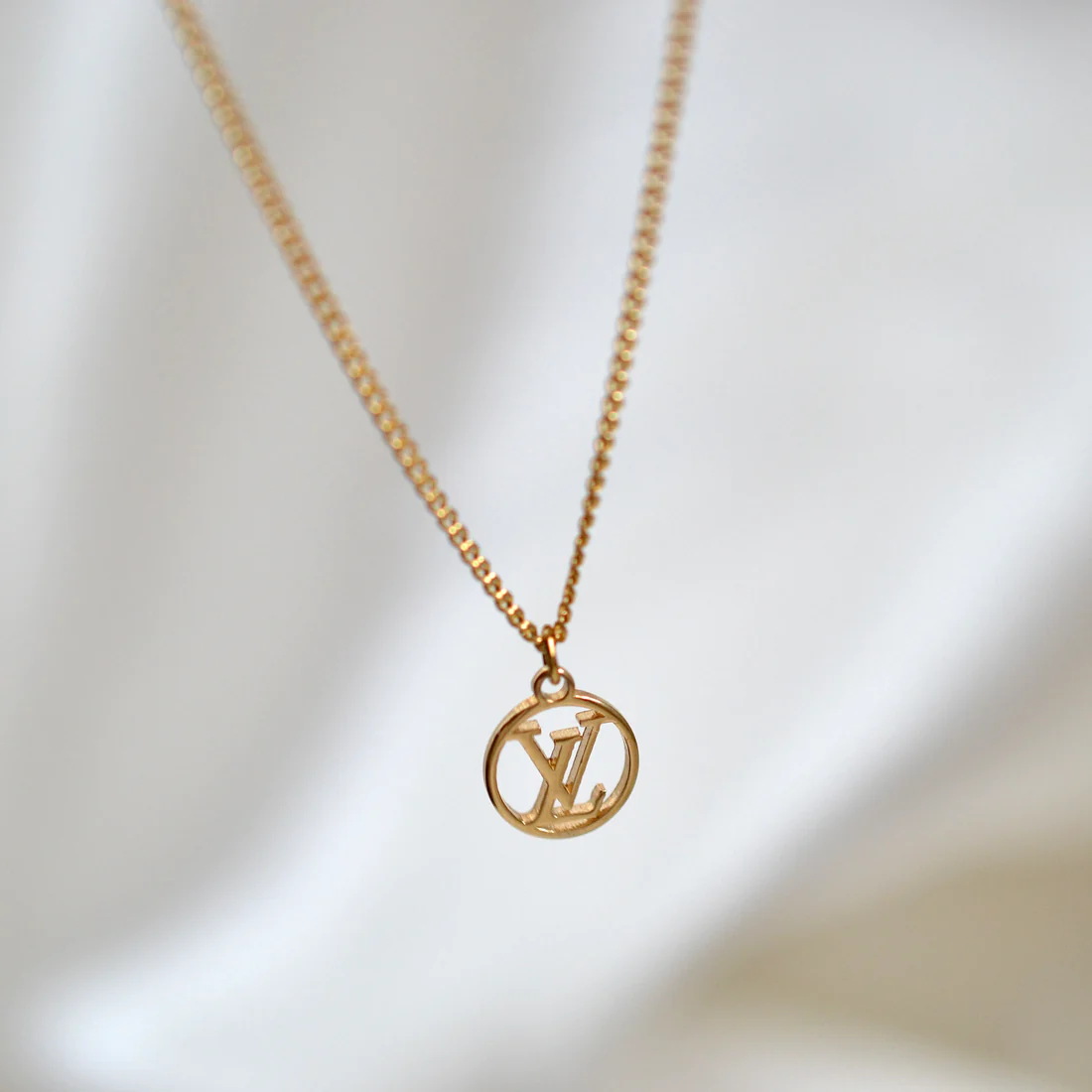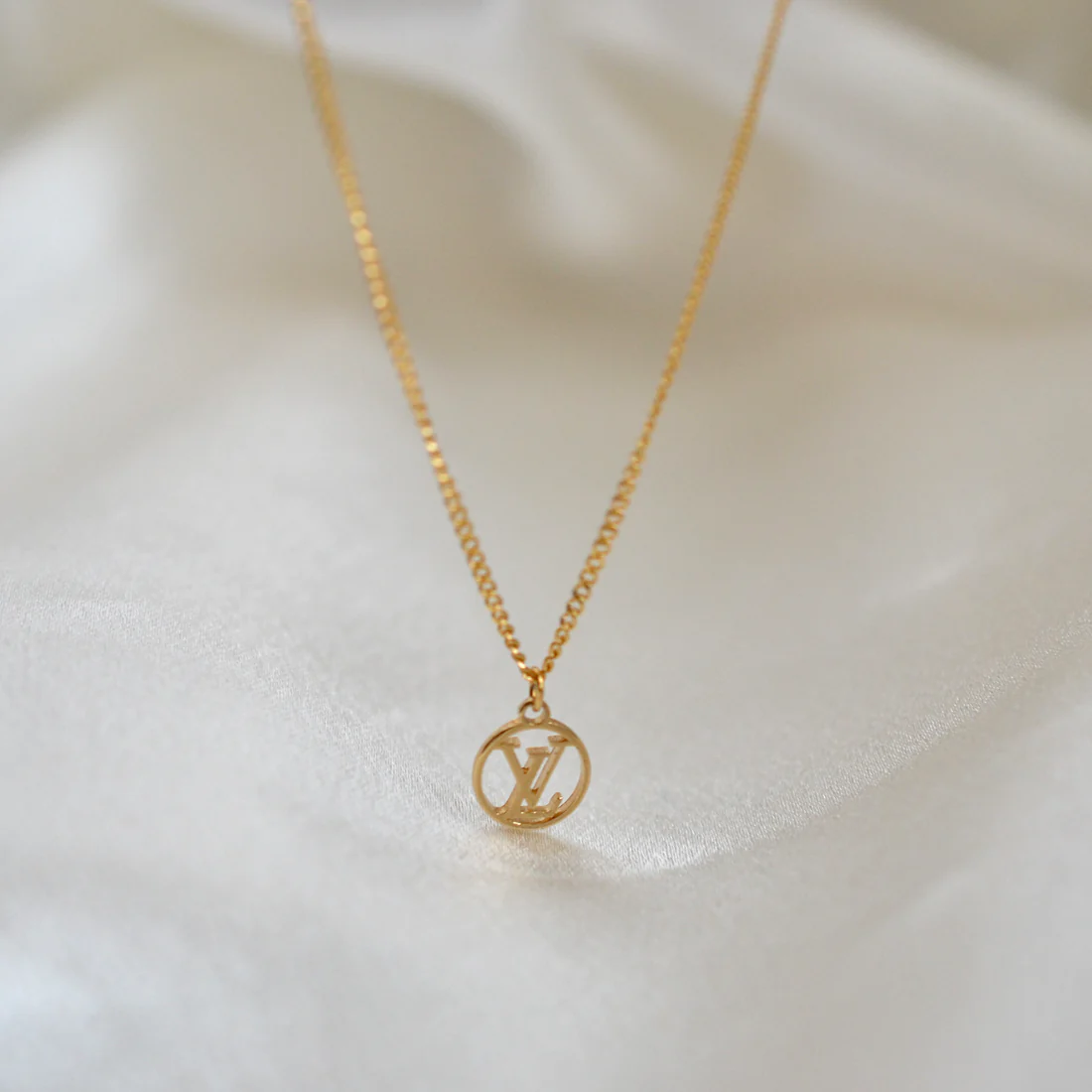 Win a Louis Vuitton Reworked Pendant and Necklace for FREE!
Repurposing and converting luxury goods into unique pieces. This unique Louis Vuitton pendant necklace was repurposed from a 100% authentic Louis Vuitton necklace.
Don't miss out on this incredible opportunity to add a touch of luxury to your jewellery collection by entering this FREE competition to say thank you for your incredible support!
Enter now!
| Winner Name | Ticket Number | Draw Date |
| --- | --- | --- |
| Joanne menzies | 19 | 01/11/2023 |
1-100
101-200
201-300
301-400
401-500
501-600
601-700
701-800
801-900
901-1000
| Ticket Number | Date | Name |
| --- | --- | --- |
| 1 | 2023-09-28 08:10:51 | lizzyjeanwhite |
| 2 | 2023-09-28 18:12:49 | Wendy John |
| 3 | 2023-09-28 08:36:32 | sharonmccafferty |
| 4 | 2023-09-28 18:33:04 | Gillian Boyle |
| 5 | 2023-09-28 07:39:30 | Theresa Ryan |
| 6 | 2023-09-28 08:08:31 | Catherine lang |
| 7 | 2023-09-28 07:47:06 | annmcfarlane55 |
| 8 | 2023-09-28 17:54:18 | Tracy Corbett |
| 9 | 2023-10-01 19:12:12 | Scott Fallon |
| 10 | 2023-10-01 20:44:01 | Lois Wilson |
| 11 | 2023-09-28 17:55:55 | Mclaughlin Karen |
| 12 | 2023-09-28 21:23:30 | Christina R Keeney |
| 13 | 2023-09-29 12:36:54 | paulineorr60 |
| 14 | 2023-09-28 12:49:54 | aimeeb09 |
| 15 | 2023-09-28 09:30:26 | kirstimcd |
| 16 | 2023-09-28 07:19:57 | Donna Logan |
| 17 | 2023-09-28 07:09:23 | Zelda Carney |
| 18 | 2023-09-28 12:47:33 | sgordon321 |
| 19 | 2023-09-30 15:55:22 | Joanne menzies |
| 20 | 2023-09-28 09:25:48 | estherrae |
| 21 | 2023-09-28 18:58:43 | Patricia Fleming |
| 22 | 2023-09-28 18:28:28 | anneiggo |
| 23 | 2023-10-01 16:15:47 | f.collins1972 |
| 24 | 2023-09-28 08:17:40 | aimeereb |
| 25 | 2023-09-28 18:36:20 | angelkatie4 |
| 26 | 2023-09-28 13:32:51 | Jan Prestly |
| 27 | 2023-09-28 09:26:25 | leannadmccormack |
| 28 | 2023-09-28 17:26:01 | Jill Pye |
| 29 | 2023-09-28 17:34:53 | Carol Cooper |
| 30 | 2023-10-03 21:52:33 | lee brundell |
| 31 | 2023-09-28 20:06:50 | browncatherine1 |
| 32 | 2023-10-01 20:55:00 | KC Bartram |
| 33 | 2023-10-01 15:10:21 | mtoal86 |
| 34 | 2023-10-01 21:59:38 | clairesharkey2 |
| 35 | 2023-10-03 21:58:03 | Kellyanne Mcmullen |
| 36 | 2023-09-30 16:04:36 | laurencooper22baillie |
| 37 | 2023-10-05 00:56:16 | Georgia Labas |
| 38 | 2023-09-28 17:22:37 | larkinbd |
| 39 | 2023-09-28 21:00:53 | Shiona McFall |
| 40 | 2023-09-28 18:49:07 | Yyve Ddundas |
| 41 | 2023-09-29 13:09:20 | kirsteenknox275 |
| 42 | 2023-10-07 17:46:22 | law71471 |
| 43 | 2023-09-29 08:51:11 | Ann Catherine Cunningham |
| 44 | 2023-09-28 10:22:25 | Pamela Welsh |
| 45 | 2023-10-10 00:21:58 | Alice Lightning |
| 46 | 2023-09-28 18:13:26 | Cecilia Bulloch |
| 47 | 2023-09-28 07:24:26 | michellehassan |
| 48 | 2023-09-28 22:39:11 | Andrea Griffin |
| 49 | 2023-09-28 07:34:43 | Marie Claire McNeil |
| 50 | 2023-09-29 14:49:58 | hazelbsimpson |
| 51 | 2023-09-28 21:43:36 | Tracey Gordon |
| 52 | 2023-10-07 12:02:04 | sharonmcauley2002 |
| 53 | 2023-09-28 17:43:27 | terrigee50 |
| 54 | 2023-09-28 21:58:39 | Sandra Mccrainor |
| 55 | 2023-10-01 19:59:53 | Rebecca Clarke |
| 56 | 2023-10-05 20:07:10 | Natalie Campbell |
| 57 | 2023-09-28 08:32:57 | Paula Doak |
| 58 | 2023-09-28 18:06:36 | mags47currie |
| 59 | 2023-09-28 18:03:23 | antoinette1704 |
| 60 | 2023-10-02 22:41:13 | Diane Mulvenna |
| 61 | 2023-10-12 08:03:37 | gemma-watts |
| 62 | 2023-10-03 10:53:37 | Phil Boyle |
| 63 | 2023-09-30 09:40:02 | lindaforsyth1 |
| 64 | 2023-09-28 11:58:36 | Margaret McGuigan |
| 65 | 2023-10-05 07:21:52 | Carly Stirling |
| 66 | 2023-10-01 18:55:14 | Gemma Van Geffen |
| 67 | 2023-09-28 07:08:34 | angelalongmuir |
| 68 | 2023-10-01 09:56:37 | Fiona Ferguson |
| 69 | 2023-09-28 09:33:16 | Lisa Noddings |
| 70 | 2023-10-07 12:45:16 | cmboyle3 |
| 71 | 2023-09-28 07:38:24 | Caoimh McCormick |
| 72 | 2023-10-01 20:04:38 | Marie Aldridge |
| 73 | 2023-10-02 21:40:16 | lynne anderson |
| 74 | 2023-09-29 14:05:39 | mckeown_margaret |
| 75 | 2023-10-08 10:03:42 | anne_watson_x |
| 76 | 2023-09-30 22:41:55 | May Magee |
| 77 | 2023-10-14 13:22:54 | Lisa O'Brien |
| 78 | 2023-10-09 14:08:01 | Hollie Miller |
| 79 | 2023-09-28 07:52:55 | Margaret Cunning Coyle |
| 80 | 2023-10-09 19:31:12 | stewarty2002 |
| 81 | 2023-09-28 18:09:09 | mgill81 |
| 82 | 2023-10-08 09:16:44 | Leann Lavery |
| 83 | 2023-10-01 18:29:37 | Lisa Day |
| 84 | 2023-09-28 18:52:35 | jimmyboy55 |
| 85 | 2023-10-08 11:32:13 | angelagourlay13 |
| 86 | 2023-09-29 14:51:43 | kirsty_owen02 |
| 87 | 2023-09-28 22:20:20 | shazscott27 |
| 88 | 2023-09-29 08:34:07 | Jackie ferrie |
| 89 | 2023-09-29 15:16:43 | Sandra Macdonald |
| 90 | 2023-09-29 09:14:30 | joankerr85 |
| 91 | 2023-09-29 20:34:40 | mcbradshaw1983 |
| 92 | 2023-10-05 11:19:53 | Joe Lightfoot |
| 93 | 2023-10-14 10:46:27 | Elsie Robbie |
| 94 | 2023-10-02 17:40:19 | iris.wallace |
| 95 | 2023-10-12 07:22:29 | elainecannon5 |
| 96 | 2023-10-09 10:27:32 | Linda Fee |
| 97 | 2023-10-08 12:01:52 | Tracy Foyer |
| 98 | 2023-10-02 23:05:21 | Jaclyn McMahon |
| 99 | 2023-09-30 18:01:18 | Pauline Alison |
| 100 | 2023-10-01 12:22:46 | eilishdrugan |